Chocolate Chip Banana Bread
Chocolate chip banana bread doesn't have to be loaded with oil or butter to be moist and flavorful. This banana bread recipe with chocolate chips and toasted walnuts skips the fat and uses buttermilk and plenty of over-ripe bananas for a tender crumb.
This easy banana bread recipe is a lifesaver
Although I buy bananas to eat immediately, it doesn't always happen as planned, and at least a few turn brown on the counter. My habit is to stick them in the freezer for later.
When I checked yesterday, I had a freezer FULL of frozen overripe bananas. Twelve of them. Seriously. I may have let this go too long…
With that many fruits, a two banana, banana bread isn't an option. This easy banana bread recipe is loaded with chocolate chips and nuts and uses five bananas. Enough to make a dent in my stash.
It makes a tasty breakfast, a great post-workout snack, and ideal for sticking in a kids' lunchbox (especially when your banana bread recipe is loaded with chocolate chips and crunchy toasted nuts.)
Why you'll love this recipe:
It uses up all the bananas in my freezer (usually 4 or 5 to make 2 cups of mashed bananas)
It's an easy chocolate chip banana bread to make.
This recipe makes three loaves to share or freeze.
It's a healthy banana bread because it's butter and oil-free.
The loaves are moist, thanks to the abundance of mashed fruit.
Kids love this banana bread recipe because it has chocolate chips, but you know it's a healthier snack than a cookie or cupcake.
Ingredients:
Spotty Brown Bananas – the softer and riper, the better.
Eggs – use 4 large eggs or 1 cup of Egg Beaters.
Sugar – I use granulated sugar.
Buttermilk – well shaken
Vanilla Extract
All Purpose Flour
Baking Powder
Baking Soda
Salt
Semi-Sweet Chocolate Chips (I used mini chocolate chips)
Walnuts
Instructions:
Combine the eggs and sugar in a large bowl and blend with a hand mixer for 5 minutes until very thick and pale yellow.
Place the bananas in a bowl or glass measuring cup and mash them with a fork.
Add the bananas, buttermilk and vanilla until they're well blended.
Sift or whisk the flour, baking powder, baking soda and salt together.
Add the dry ingredients to the wet ingredients in three steps, mixing on low speed (so the flour doesn't create a dust cloud). Mix just until the dry ingredients are combined, and avoid over-beating.
Fold in most of the chocolate chips and toasted walnuts (set aside about ¼ cup of each for garnish).
Fill the prepared loaf pans with the banana bread batter. Sprinkle with chocolate chips and nuts.
Bake until a cake tester or toothpick comes out clean, about 35-40 minutes.
Cool the chocolate chip banana bread recipe on a wire rack for about 20 minutes, then turn out the bread.
Variations
Use this recipe to make banana chocolate chip muffins instead of loaves. Spray muffin tins with vegetable spray, fill the tins with banana bread batter and garnish with chocolate chips and chopped nuts. Bake muffins for 20-24 minutes or until a cake tester comes out clean.
Substitute toasted pecans for the walnuts.
Add two teaspoons of cinnamon to the batter to spice the banana bread.
Add one cup of sweetened flaked coconut to the chocolate chip banana bread for a tropical flavor and chewy texture.
Make gluten-free chocolate chip banana bread by substituting a Cup 4 Cup or another 1:1 flour alternative.
Because this recipe makes 3 loaves, you've got plenty of options for sharing with family, friends or neighbors or freezing the extras.
How to freeze banana bread:
Cool the bread entirely to room temperature.
Wrap each loaf tightly in plastic wrap, ensuring it's completely sealed.
Wrap them again in freezer paper and seal them with tape.
Label each parcel with the recipe's name (banana chocolate chip loaf), and be sure to add the date to track how long it's been in the freezer. It should keep well for three to four months.
FAQ's
How ripe is too ripe for banana bread?
The riper (brown or black) the bananas are, the sweeter they are, so I don't think there is a "too ripe." If the bananas are moldy, then I would toss them out.
Does chocolate chip banana bread need to be refrigerated?
If you plan to eat it within 3-4 days, it should be fine if kept well-wrapped at room temperature on the kitchen counter.
Is banana bread healthy?
This recipe is healthier than most. It has only 2 grams of saturated fat and plenty of potassium, but it is made with sugar and flour, so it's not diet food. However, with just over 200 calories per slice, you can enjoy this chocolate chip walnut banana bread as a healthy-ish breakfast or snack in moderation.
Pro-Tips:
Chocolate chips are notorious for sinking to the bottom when baking cakes and bread. Though there's no foolproof method, I've found that tossing the chips in flour before adding them to the batter helps. The dry coating can prevent them from dropping to the bottom of the pan.
Additionally, using mini chocolate chips, which have less volume and weight than regular ones, is also a good option.
My daughter loves this chocolate chip banana nut bread warmed in the toaster oven with a pat of butter melting on top, while my husband likes to add a spoonful of peanut butter to his. Any way you enjoy it, this is the best banana bread recipe for using up a surplus of overripe fruit.
More recipes using overripe bananas:
More easy banana bread recipes you'll love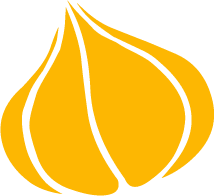 Tried this recipe? Leave a rating and review.
Your comments and shares are invaluable to me and the thousands of readers who use this site daily. If you've made the recipe, leave a star rating and review. We want to hear how you liked it.
We'd love it if you shared the recipe with your friends on social media!
Chocolate Chip Banana Bread
This easy banana bread recipe with chocolate chips and walnuts makes 3 loaves. Great for a large group and it freezes well too.
INGREDIENTS:
4

eggs

1 ½

cups

sugar

2

cups

overripe bananas

mashed

?

cup

buttermilk

2

tablespoons

vanilla

2 ½

cups

all purpose flour

1

tablespoon + 1 teaspoon

baking powder

1

teaspoon

baking soda

1

teaspoon

salt

1

cup

miniature chocolate chips

1

teaspoon

flour

1

cup

walnuts

toasted
For topping:
¼

cup

miniature chocolate chips

¼

cup

chopped walnuts
DIRECTIONS:
Preheat oven to 375 degrees. Prepare three 8 ½ x 4 ½ inch loaf pans. Spray with vegetable spray. Cut a piece of parchment paper to fit the bottom of the loaf pan and lay it in.

In a large mixing bowl, combine eggs and sugar. Blend on medium speed for about 5 minutes until thick and light colored. Add bananas, buttermilk and vanilla and blend until combined.

In a small bowl combine flour, baking powder, baking soda and salt. Stir to distribute ingredients.

Add flour to wet ingredients in three additions, being careful not to over mix the batter.

In the same bowl you used for the flour, add the chocolate chips. Sprinkle with 1 teaspoon flour and mix with your fingers until chocolate chips are dusted with flour. Stir the chips and toasted walnuts into the batter.

Divide the batter evenly between the three prepared loaf pans.

Bake for 35-40 minutes, until golden brown and cake tester comes out clean.

Divide the remaining chocolate chips and walnuts over the top of the three loaves.

Cool on a rack for 20 minutes, then turn out the bread — removing the parchment paper. Serve.
NOTES:
Banana bread freezes well. Wrap it in saran wrap, then in freezer paper. Keeps up to two months in the freezer, but if your family knows it's there — it won't last.
NUTRITION:
Calories:
218
kcal
|
Carbohydrates:
34
g
|
Protein:
4
g
|
Fat:
7
g
|
Saturated Fat:
2
g
|
Cholesterol:
29
mg
|
Sodium:
167
mg
|
Potassium:
211
mg
|
Fiber:
1
g
|
Sugar:
21
g
|
Vitamin A:
85
IU
|
Vitamin C:
1.7
mg
|
Calcium:
67
mg
|
Iron:
1.1
mg
Pin it for later!