Humble-brag: This is the best blueberry banana bread recipe. Dotted with sweet blueberries and chunks of ripe banana, this quick yeast bread with a cinnamon sugar crust will be your new family favorite homemade blueberry bread. Pinky promise.
If you're looking for a regular "banana bread recipe with blueberries" — this isn't it. It's WAY BETTER. Anyone can mix berries into their standard banana bread, but this is a cinnamon scented, yeast enriched loaf. It doesn't require rising or proofing time and it's like nothing you've had before. That's why this is the best blueberry banana bread recipe —EVER!
I found the inspiration for this recipe in the King Arthur Flour Baker's Companion Cookbook and I was intrigued because it called for two leaveners that I wouldn't normally put together to make a quick bread — yeast and baking powder. Most quick breads use baking powder and baking soda to get the rise and most yeast breads require a proofing period where they "rise" get punched down, and rise again. This blueberry banana bread recipe doesn't use baking soda and doesn't need to rise. I'd never heard of a quick yeast bread before, so I began the recipe with equal parts curiosity and trepidation.
The recipe starts normally enough with two bowls — one for the dry ingredients and one for the wet. Except the dry ingredients had a packet of yeast and the wet ingredients included warm milk (presumably to activate the yeast). Add the butter, egg and milk in to a medium bowl and whisk it to combine.
Then add the wet ingredients to the dry flour and yeast mixture (note: the baking soda comes later) and stir until the ingredients are well incorporated.
After the dough is mixed, THEN add the baking powder. This is actually the same method I use in making my Asian bao buns — but those are little pockets of bread and this is a whole loaf!
Sprinkle the baking powder over the dough and use your hands to knead it into the mixture until it's evenly combined.
Next comes the fruit. I used sweet summer blueberries and a not-too-ripe banana. In fact, this banana didn't have any brown spots on the peel at all (which is the way I usually like to eat them). I carefully folded and stirred them into the batter, so as not to break them apart.
Transfer the dough to a prepared loaf pan and sprinkle generously with cinnamon sugar. Bake the homemade blueberry bread until the crust is golden brown and a cake tester comes out clean — this took about an hour in my oven. If your oven has hot spots, rotate the pan about halfway through baking so it cooks evenly.
The golden-domed cinnamon sugar crusted loaf is really a thing of beauty and it fills the house with an enticing cinnamon aroma. The rustic, crusty look of this blueberry banana bread practically screams homemade, don't you think? You could make this a more healthy blueberry banana bread by swapping out one cup of all purpose flour for a cup of whole wheat flour, but I wouldn't go with more than that or you risk having a heavy loaf.
This is like a cinnamon yeast bread that's speckled with creamy banana and pops of sweet blueberry. The cinnamon sugar adds a crackly texture to the crust.
This blueberry banana bread recipe has a tender, slightly chewy crumb and as good as it is freshly sliced — it's even better when toasted. Seriously. You have to toast it — and slather it with butter. I'm just saying'…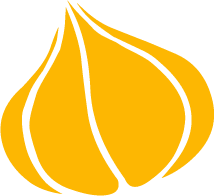 Tried this recipe? Leave a rating and review.
Your comments and shares are invaluable to me and the thousands of readers who use this site daily. If you've made the recipe, leave a star rating and review. We want to hear how you liked it.
We'd love it if you shared the recipe with your friends on social media!
Best Blueberry Banana Bread Recipe
A cross between yeast bread and baking powder quick bread, this cinnamon scented loaf is studded with plump blueberries and chunks of banana.
INGREDIENTS:
3

cups

unbleached all purpose flour

½

cup

sugar

1

package

instant yeast

1

teaspoon

cinnamon

1

teaspoon

salt

1

cup

warm milk

105°-110°

¼

cup

melted butter

cooled to 105°

1

large

egg

1

teaspoon

baking powder

1

cup

blueberries

1

medium

ripe banana

cut into small dice

1

tablespoon

sugar

¾

teaspoon

cinnamon
DIRECTIONS:
In a large bowl, combine the flour, sugar, cinnamon, yeast and salt. Whisk together and set aside.

In a small bowl whisk together the warm milk, butter and egg. Add the wet ingredients to the dry ingredients and stir until well combined. Place a clean dishtowel over the bowl and set in a draft free place at room temperature to rest for one hour.

Preheat the oven to 350°. Spray an 8 1/2 x 4 1/2″ loaf pan with vegetable spray. Cut a piece of parchment to fit the bottom of the loaf pan and place it in the bottom of the pan. Spray the parchment with vegetable spray. Set aside.

Sprinkle the dough with baking powder and use your hands to work it into the dough until it's well combined.

Add the blueberries and chopped banana to the dough and carefully fold it into the dough until the fruit is evenly distributed. Transfer the dough to the prepared loaf pan and smooth the top.

In a small bowl, combine the cinnamon and sugar and sprinkle it over the dough.

Place the loaf pan in the center of the oven and bake the bread for 55-65 minutes, turning the loaf 180° about halfway through baking to ensure even cooking.

Let the loaf rest for 5 minutes before turning it out of the pan and letting it cool to room temperature. Loaf will slice better if you let it cool completely, but if you're impatient, I'm not the food police.
NUTRITION:
Calories:
165
kcal
|
Carbohydrates:
29
g
|
Protein:
3
g
|
Fat:
3
g
|
Saturated Fat:
2
g
|
Cholesterol:
20
mg
|
Sodium:
182
mg
|
Potassium:
112
mg
|
Fiber:
1
g
|
Sugar:
9
g
|
Vitamin A:
140
IU
|
Vitamin C:
1.6
mg
|
Calcium:
36
mg
|
Iron:
1.2
mg