Peanut Butter Banana Ice Cream
Want to know how to make banana ice cream from scratch? I'm not talking about that 2-ingredient blender "nice cream." I mean real-deal, traditional, old-fashioned, indulgent ice cream. You'll love this one. My peanut butter banana ice cream has an intense banana flavor with the most fabulous, candy-like peanut butter swirl and crunchy peanuts.
Put your old brown bananas to good use with this easy recipe. If you're craving gourmet ice cream, skip the $6 pint of Ben and Jerry's and instead make a QUART of your own banana and peanut butter ice cream at home using your choice of ice cream maker.
This is the ultimate peanut butter banana ice cream. With three whole bananas, the fruit flavor is prominent; the texture is luscious and smooth, with chunky stripes of peanut butter magic shell and crunchy peanuts. I based this ice cream recipe on one I found in Jeni's Splendid cookbook (<<< shameless affiliate link) and augmented it with my peanut butter swirl that meanders through the luscious gourmet ice cream. You're going to want this, so let's get started.
Ingredients for peanut butter banana ice cream
Whole Milk
Cornstarch
Cream Cheese
Sea Salt
Heavy Cream
Corn Syrup
Sugar
Vanilla Bean
Brown Bananas
Peanuts
Jeni has devised a method that creates a tongue-coating, creamy blend with no icy bits or granules. She uses a little cream cheese in the base and two tablespoons of corn syrup, which is thick and viscous, but doesn't freeze, keeping the ice cream creamy and lush.
Unlike many ice creams that start with a traditional egg custard, this method doesn't use any eggs and instead uses a cornstarch slurry to thicken the ice cream base.
How to make banana ice cream
Mix cornstarch with some milk to create a slurry and set aside.
Heat the remaining milk, cream, corn syrup, and seeds from the vanilla bean in a large saucepan. Bring to a boil and cook for 4 minutes. Remove from heat and whisk in the cornstarch mixture. Return to the pan to the heat and boil, constantly stirring until the mixture thickens. Remove from heat.
With a hand mixer, beat the cream cheese and sea salt until light and fluffy.
Pour the cream mixture into the cream cheese in a steady stream with the hand mixer running until the mixture is creamy and well blended.
You can customize your gourmet banana ice cream according to your tastes, depending on whether you prefer smooth or chunky bits of banana. Here's how:
Adding bananas to the ice cream base
For a smooth banana texture, place the bananas in a blender or food processor and pulse until smooth.
For a chunkier texture, mash the bananas with a fork.
Add the bananas to the ice cream mixture and stir to combine.
Chilling the custard
After you make the base, it needs to chill before adding it to the ice cream maker.
Why?
If you add room temperature (or worse — warm) custard to a blender, the custard won't freeze. It will just be a perpetual slushy — and when you try to freeze it, it won't be creamy and scoop-able, but more like a block of ice.
How to chill banana ice cream custard
Place a piece of plastic wrap over the base and lightly press it into the surface of the custard to prevent it from forming a "skin." You'll want to chill the ice cream base for at least 2 hours, but I've found that I usually just let it rest overnight and churn it in the ice cream maker the next day.
Prepare your ice cream maker
If you're using a frozen canister ice cream maker, like mine (affiliate link), you'll want to ensure the canister goes into the freezer for at least 12-24 hours to ensure it's cold enough.
Churning gourmet banana ice cream
Follow the instructions for your ice cream maker. I use this Cuisinart canister version and pour the banana base into the icy cylinder, Place the paddle in the canister and secure the lid. Turn the machine on, and in about 20 minutes, you will have a perfect soft serve consistency.
Add the peanuts
It wouldn't be peanut butter banana ice cream without peanuts, right? This is when you'll add them, at the end of churning. The roasted peanuts will get speckled throughout the blend and add a great crunch.
I personally recommend Emerald Brand Virginia Roasted Peanuts. To me, they are the BEST. They're really large, uber-crunchy and have authentic peanut flavor that's unmarred by other seasonings — it's just peanuts and salt. (Note, they're not a sponsor, I just thoroughly enjoy this brand).
For the peanut butter swirl
We're still going.
Remember that peanut butter swirl I've been opining about? This is where we use it.
Not mixed into the ice cream maker — that wouldn't give us those chunky nuggets and ribbons we want. Instead, they come together when you're packing the frozen confection.
Alternate a scoop of banana ice cream with a peanut butter magic shell drizzle. Continue to alternate ice cream and magic shell until the container has been filled, and immediately transfer it to the freezer to set.
Chill the ice cream
The ice cream will be ready in a few hours to scoop; however, if it's been in the freezer for a long time, I'd recommend removing it about 8-10 minutes before you want to serve it (to make it easier on your wrist).
This peanut butter banana ice cream is SO INCREDIBLE. It's velvety smooth with an irresistible deep banana flavor. The peanut butter magic shell vein is sweet and crackly like you'd expect. The chopped Virginia peanuts add the final layer of satisfying crunch. This is a delicious, gourmet ice cream.
Yes, you can make classic, old-fashioned banana and peanut butter ice cream at home — and trust me, you're going to LOVE IT.
You might also like these gourmet ice cream recipes: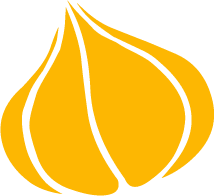 Tried this recipe? Leave a rating and review.
Your comments and shares are invaluable to me and the thousands of readers who use this site daily. If you've made the recipe, leave a star rating and review. We want to hear how you liked it.
We'd love it if you shared the recipe with your friends on social media!
Peanut Butter Banana Ice Cream
This is the best peanut butter banana ice cream recipe ever. The base is banana ice cream with swirls of candy-like peanut butter and crunchy nuts. Incredible.
INGREDIENTS:
2

cups

whole milk

1

tablespoon + 1 teaspoon

cornstarch

3

tablespoons

cream cheese

softened

⅛

teaspoon

fine sea salt

1¼

cups

heavy cream

⅔

cup

sugar

2

tablespoons

corn syrup

1

vanilla bean

split, seeds scraped out

3

over ripe bananas

the blacker the skin, the better!
DIRECTIONS:
Freeze your ice cream maker's canister if required by manufacturer's instructions.

In a small bowl mix 2 tablespoons of milk with cornstarch to make a slurry. Set aside.

In a medium bowl, combine the cream cheese and salt. Use a hand mixer to beat until smooth and combined. Set aside.

Combine the remaining milk, cream, sugar, corn syrup and vanilla seeds into a large saucepan. Bring to a rolling boil over medium high heat; boil for 4 minutes. Remove from heat and whisk in the cornstarch mixture. Return to the pan to the heat and bring to a boil, whisking constantly until mixture thickens, about 1-2 minutes.

With hand mixer on medium speed, add the cream mixture in a steady stream until combined.

Mash bananas (by hand for a chunkier mix – or in a blender for a smoother texture) and add banana puree to the cream mixture. Stir well to combine. Cover with plastic wrap and refrigerate until well chilled, at least two hours or overnight.

Transfer the custard to the ice cream canister and churn the ice cream according to manufacturer's instructions.

While ice cream is churning, heat the Peanut Butter Magic Shell until liquified, but not hot… Usually one to two 20-second bursts in the microwave, stirring in between will do it.

When ice cream is done, alternate spooning ice cream with peanut butter magic shell into a container, so that there are chunks and swirls of peanut butter throughout the ice cream. Freeze ice cream for at least 4 hours or until firm. Serve.
NOTES:
Ice cream lasts several weeks when well wrapped in a sealed container in the freezer.
NUTRITION:
Calories:
608
kcal
|
Carbohydrates:
56
g
|
Protein:
12
g
|
Fat:
40
g
|
Saturated Fat:
17
g
|
Cholesterol:
84
mg
|
Sodium:
279
mg
|
Potassium:
575
mg
|
Fiber:
3
g
|
Sugar:
42
g
|
Vitamin A:
995
IU
|
Vitamin C:
5.4
mg
|
Calcium:
148
mg
|
Iron:
0.8
mg
Pin "Peanut Butter Banana Ice Cream" for later!