Hazelnut Nougat Ice Cream
This hazelnut nougat ice cream is the ultimate easy no-churn summer ice cream treat. With only seven ingredients and 20 minutes of prep, this ice cream recipe will wow you and your guests. You'll love the texture, too, because there are no icy crystals in this hazelnut ice cream, and it's scoopable right from the tub.
If you're like me, you usually have a tub or two of ice cream in the freezer.
I'm so in love with the frozen confection that I've devoted a good portion of this website to experimenting with different techniques and flavors in search of the perfect combination, like this dulce de leche ice cream, my ultimate rum raisin ice cream (made with rhum agricole), or this pretzel ice cream with Guinness caramel swirl.
This ice cream recipe combines two of my favorite flavors: hazelnuts (a.k.a. filberts) and honey nougat.
I first tried nougat when my grandparents brought back a souvenir bar after a trip to Southern France. It was unlike anything I'd ever tried. Soft, chewy, with a flavor of honey and speckled with toasted nuts.
Italy is also famous for its nougat (a.k.a. Torrone). In Spain, this chewy confection is known as Turrón. And Halva, the Middle Eastern equivalent, is made slightly differently with a nut butter base or flour.
BTW – this type of nougat candy has no resemblance to the white fluff found in Milky Way, 3 Musketeers or Snickers Bars. It's special. Try it once; you can't go back.
Why you'll love this hazelnut ice cream recipe
It makes THE BEST no-churn ice cream; no need for an ice cream machine.
Most no-churn ice creams include sweetened condensed milk, but this doesn't. The flavors are pure and unadulterated.
Nougat ice cream is made from a simple egg white meringue, not cooked custard, so you don't need to worry about tempering the eggs.
The texture is incredibly soft and light but slightly chewy and easily scoopable from the container.
There are no grainy ice crystals!
It's naturally gluten-free.
The variations are endless.
Ingredients:
Toasted Hazelnuts – I usually toast the nuts in advance, so I'm not fussing with them at the last minute.
Egg Whites – use fresh, large eggs. (Save the egg yolks for an extra-rich omelette).
Granulated Sugar
Honey – I used Nature Nate's for this batch, but you can also use your favorite orange blossom, wildflower, clover or other variety)
Water
Heavy Whipping Cream
Almond Extract
Food safety for raw eggs:
Food Safety Alert: Eating raw or undercooked eggs is a risk for food-borne illness.
I recommend using pasteurized eggs for this recipe. Check the label, but most eggs purchased in the supermarket have been pasteurized.
Pasteurized eggs are acceptable to eat raw because these eggs have undergone a process of being treated with heat in-shell to destroy harmful bacteria and viruses. Pasteurized eggs also come in handy when making common food items that include raw eggs as an ingredient.
If using unpasteurized eggs (which I don't recommend), the temperature of the eggs must reach 160° F to kill bacteria, including salmonella. Egg mixtures are safe if they reach 160° F.
The boiling honey in this recipe is hotter than 160°F, but better safe than sorry.
Instructions:
Using a hand mixer, beat the egg whites until they reach a soft peak stage (which means that when you lift the beater out of the bowl, the tip of the egg whites will bend over but still hold their shape.)
Heat the water, honey and sugar in a 1-quart saucepan over low heat, stirring occasionally until the sugar has melted and begins to boil. Boil the honey mixture for two minutes.
Add the honey mixture to the egg whites in a slow and steady stream while beating with a hand mixer at high speed. After all the honey has been added, continue to beat the meringue for 5 minutes more on high. Set aside.
In a separate bowl, beat the whipping cream and almond extract (or orange or rosewater) until the consistency of sour cream is thick but not beaten to peaks. Gently stir in the toasted hazelnuts. (Don't stir, or you'll deflate the whipped cream).
Gently fold the whipping cream into the meringue mixture until combined.
Transfer the hazelnut ice cream to an ice cream container or loaf pan. Cover and freeze for at least 3-4 hours until frozen.
Pro-Tips:
This hazelnut nougat ice cream recipe comes together pretty quickly, so I recommend having your ingredients measured and ready to go before beginning.
When adding the hot honey mixture to the egg whites, it's imperative only to drizzle it in a fine stream and not all at once; otherwise, you'll cook the eggs, and they'll lose their structure.
Continue to beat the egg white mixture for a FULL FIVE MINUTES after you've added the honey; it forces air into the whites and cools the mixture to room temperature.
The honey and egg white mixture is the nougat in this ice cream recipe, but to make it eat like ice cream, you need… CREAM; whipped to a consistency like sour cream or pillowy, soft peaks.
I used the almond extract to flavor the whipped cream as it most closely approximates the hazelnut flavor. If you don't have it, you can swap it for vanilla.
Sometimes I can find toasted hazelnuts at the market, but more often than not, I can't, so I usually get raw hazelnuts and toast them at home.
There is an extra step with toasting your hazelnuts: removing the papery skins. It's easy to do with the simple method outlined below.
Toasting and peeling hazelnuts:
Preheat the oven to 350°.
Spread the nuts on a rimmed baking sheet and bake for 12-15 minutes until toasty and fragrant.
Transfer the hot nuts immediately to a clean dish towel and gather the ends to enclose the nuts to steam.
Let the hazelnuts steam in the towel for one-two minutes; this will loosen the skins so they can be removed easily.
Rub the nuts in the towel until the skins slough off.
Roughly chop the hazelnuts.
I recommend toasting, skinning and chopping your hazelnuts before starting the ice cream. You can even make them a few days in advance.
Store the toasted nuts in an airtight container at room temperature to keep them crunchy until ready to use them.
Variations
Substitute hazelnuts for other nuts in the nougat ice cream. Traditional flavors include almonds and pistachios, but you could also try it with toasted pecans, cashews or macadamia nuts.
Macerate dried cherries in amaretto or rum until plumped, then chop the cherries and add them to the hazelnut ice cream for a tasty cherry nut combo.
Add mini chocolate chips or use a vegetable peeler to shave a chocolate bar and add the thin chocolate to the hazelnut nougat ice cream.
Line a ¼ sheet pan with an edible wafer or rice paper sheets and spread the nougatine over the sheets. Top with a second layer of the wafer or rice paper and press into an even layer. Freeze, then cut into "nougat ice cream sandwiches."
Try with flavorings like orange blossom water, rosewater, lavender or even vanilla extract.
Use toasted coconut, macadamia nuts and coconut extract instead of the hazelnuts and almond extract for a tropical vibe.
FAQ's
What is nougat ice cream made of?
Egg whites, sugar, honey, water, whipping cream and almond extract. Toasted nuts are commonly added to nougat.
What flavor is nougat?
It has the flavor of honey with toasted nuts.
How long will the hazelnut ice cream last?
This ice cream will keep well in an airtight container for two weeks in the freezer.
What does hazelnut ice cream taste like?
The ice cream has a sweet honey flavor, and the hazelnuts add a sweet earthiness and crunchy texture that lingers on your tongue.
The inspiration for this nougat ice cream recipe with hazelnuts came from the Ultimate Ice Cream Book by Bruce Weinstein.
I've made it several times and put a different spin on each one. From adding pistachios and almonds to macerated fruit. Each one has been utterly swoon-worthy and I encourage you to play with the mix-ins.
I would caution that the honey is a strong enough flavor that you'll want to include ingredients that would naturally go-with it instead of competing.
What our tasters said:
"This brings me back. It tastes just like nougat." — Francoise
"I've never had hazelnut ice cream before and it's so good! The nuts pair so well with the nougat in the ice cream." — Tess
"Oh-my-God, Lisa! So GOOD!" — Ana
More homemade ice cream recipes: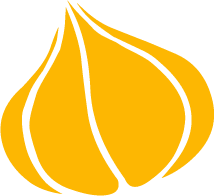 Tried this recipe? Leave a rating and review.
Your comments and shares are invaluable to me and the thousands of readers who use this site daily. If you've made the recipe, leave a star rating and review. We want to hear how you liked it.
We'd love it if you shared the recipe with your friends on social media!
Hazelnut Nougat Ice Cream
This no-churn hazelnut ice cream is rich, creamy and honey-sweet, speckled with crunchy toasted hazelnuts. You'll love this recipe because it's easy to scoop from the container without any icy crystals—pure bliss.
SPECIAL EQUIPMENT:
hand mixer or stand mixer
INGREDIENTS:
1½

cups

raw hazelnuts

2

large

egg whites

⅓

cup

honey

½

cup

sugar

¼

cup

water

1½

cups

heavy cream

½

teaspoon

almond extract
DIRECTIONS:
FOR THE HAZELNUTS:
Preheat the oven to 350°F. Arrange the hazelnuts in a single layer on a rimmed sheet pan. Bake the nuts for 12-15 minutes or until toasted and fragrant.

Transfer the nuts straight from the oven to a clean dish towel and gather them so they are completely encased. Let the nuts rest for 1-2 minutes to steam in the towel — this will loosen the skins, making them easier to remove.

Rub the hazelnuts through the towel with your hands to slough off the skins. Discard the papery skins. Roughly chop the hazelnuts and set aside.
FOR THE NOUGAT ICE CREAM BASE:
Using a hand mixer or stand mixer, beat the egg whites until soft peaks form.

In a 1-quart saucepan, combine the water, sugar and honey over low heat, stirring constantly until the sugar is dissolved. Bring the mixture to a boil and cook for 2 minutes.

In a slow, steady stream, beat the hot honey mixture into the egg whites until well blended. Continue beating the meringue on high speed for at least 5 minutes or until the meringue cools to room temperature.

In a separate bowl (with clean beaters), beat the cream and almond extract until thick and creamy (to a soft peak stage), about the consistency of sour cream.

Gently fold the chopped hazelnuts into the cream mixture with a large rubber spatula. Add the whipped cream mixture to the nougat and gently fold them together until evenly combined.

Transfer the hazelnut nougat ice cream to a storage container or loaf pan. Cover with a lid or a plastic wrap film and freeze until solid. About 4 hours.
NOTES:
Ice cream will keep in the freezer for up to 2 weeks in an airtight container.
NUTRITION:
Calories:
389.1
kcal
|
Carbohydrates:
29.2
g
|
Protein:
5.58
g
|
Fat:
29.84
g
|
Saturated Fat:
11.27
g
|
Polyunsaturated Fat:
2.48
g
|
Monounsaturated Fat:
14.34
g
|
Cholesterol:
50.43
mg
|
Sodium:
26.83
mg
|
Potassium:
216.81
mg
|
Fiber:
2.21
g
|
Sugar:
26.44
g
|
Vitamin A:
660.49
IU
|
Vitamin C:
1.76
mg
|
Calcium:
56.9
mg
|
Iron:
1.17
mg
Don't Forget To "Pin It" For Later!
SaveSaveSaveSave