Stout Caramel Pretzel Ice Cream
If you love premium ice creams like Haagen Dazs and Ben and Jerry's, this stout caramel pretzel ice cream will be right up your alley. This recipe is made with a creamy ice cream custard, dotted with crunchy pretzel pieces and swirled with an Irish stout caramel sauce. Seriously good. Get out your ice cream maker for this one.
Remember that luscious stout caramel sauce we made a few weeks ago? The one made from a reduction of Guinness? The one that was so luscious and creamy that we dreamt about it. Oh. Was that just me? Well, this is what happens when dreams become reality… Stout Caramel Pretzel Ice Cream. It is weak-in-the-knees, heart-fluttering, over-the-moon, ravage-me GOOD! Right now, my daughter is reading this, thinking "ewwwww!!!!!" Sorry, Em!
Why You'll Love Stout Caramel Pretzel Ice Cream
This ice cream is the bomb! You may recall my ice cream fetish from last summer. I made nine different varieties. Well, I'm afraid the itch is back and this one is particularly insistent. I did dream about this ice cream. A sweet cream vanilla with dark swirls of that deep, malty caramel, and crunchy bits of salty pretzels. Come on, that just sounds too good NOT TO MAKE!
Plus, I recently bought a cute reusable ice cream container. It's not a super-hard plastic and the lid is malleable and bends even when the ice cream inside is frozen solid. So no more homemade ice cream in a loaf pan for me!
This very simple, classic vanilla custard was about ninety percent churned when I added in the pretzel bits. The machine mixed them throughout the soft-freeze and then it was time for the caramel.
To get those swirly ribbons, I layered ice cream with spoonfuls of that luscious sweet sauce. Back and forth. Ice cream. Caramel sauce. Ice cream. Caramel. Until I ended up with ice cream on the top.
I placed a sheet of plastic wrap over the top and stuck the whole thing in the freezer to chill. Meanwhile, I cleaned up my mess by scraping up and eating every last bit of ice cream still stuck in ice cream maker. Don't judge me — I did 30 minutes on the treadmill this morning.
After a few hours in the freezer, it was ready to scoop. I doled out dishes of the creamy frozen treat and Scott and I settled on the couch to binge watch the latest season of The Biggest Loser (I know. The irony isn't lost on me.) He asked me if it was a new flavor from Ben and Jerry's. I smiled and shook my head. "It's a new flavor from Garlic & Zest!"
More Irish Stout Recipes:
More ice cream recipes:
Garlic & Zest is a participant in the Amazon Services LLC Associates Program an affiliate advertising program designed to provide a means for sites to earn advertising fees by advertising and linking to Amazon.com.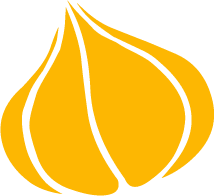 Tried this recipe? Leave a rating and review.
Your comments and shares are invaluable to me and the thousands of readers who use this site daily. If you've made the recipe, leave a star rating and review. We want to hear how you liked it.
We'd love it if you shared the recipe with your friends on social media!
Stout Caramel Pretzel Ice Cream
The dark nutty caramel swirled through this ice cream shares top billing with crunchy pretzels!
INGREDIENTS:
For the ice cream
¾

cup

sugar

2

large

eggs

1

tablespoon

cornstarch

2

cups

half and half

1

cup

heavy cream

1

teaspoon

vanilla

1 ½

cups

salted pretzels

broken into bite sized pieces

½ – ¾

cup

stout caramel sauce from this site
DIRECTIONS:
For the ice cream
In a large bowl, combine the sugar, eggs and cornstarch and beat with a hand mixer until thick and pale yellow, about 3-5 minutes. Set aside.

In a medium saucepan, heat the half and half to just barely a simmer. In a slow steady stream, add the hot half and half to the egg mixture, beating constantly at a medium speed. When mixture is combined, pour it back into the pan and heat over medium heat, stirring constantly until mixture thickens.

Place a fine mesh sieve over a large bowl and pour the custard through the sieve to remove any large egg particles. Scrape the outside of the sieve to capture as much of the custard as possible. Cool for 10 minutes, then stir in the heavy cream and vanilla. Chill for at least 2 hours or overnight.

Follow the manufacturer's instructions for your ice cream maker to churn the ice cream. In the last few minutes before the ice cream is ready, add the pretzel pieces and churn until fully combined.

Spoon about 1/4 of the ice cream into a freezer-safe container. Drizzle several tablespoons of stout caramel over the ice cream. Continue layering in this fashion Ice cream:stout caramel and finish with ice cream on top. Cover with plastic wrap and freeze for several hours or overnight.

Serve with extra pretzels and caramel sauce if desired.
NOTES:
Ultimate Cheater's Version – which I completely endorse if you don't have an ice cream maker – or don't want to wait – A scoop of your favorite vanilla + a drizzle of stout caramel sauce + a handful of broken pretzel pieces. 🙂
NUTRITION:
Calories:
443
kcal
|
Carbohydrates:
46
g
|
Protein:
7
g
|
Fat:
26
g
|
Saturated Fat:
15
g
|
Cholesterol:
146
mg
|
Sodium:
325
mg
|
Potassium:
184
mg
|
Sugar:
25
g
|
Vitamin A:
960
IU
|
Vitamin C:
1
mg
|
Calcium:
123
mg
|
Iron:
1.4
mg
"Pin Stout Caramel Pretzel Ice Cream" For Later!