If you love caramel sauce on your ice cream, get ready for the most outrageous Homemade Caramel Sauce ever! Made with Irish Stout and perfect for St. Patty's Day celebrations, this Luscious Stout Caramel Sauce made with Guinness will ruin you for anything else!
I've got a thing for caramel. Not the wannabe stuff that's sold next to the ice cream cones, wet nuts and Hershey's syrup.
I'm mean real caramel. Sugar melted to lava-like temperatures until it's just on the verge of scorching and then abruptly stopped by a tidal wave of heavy cream. That's what I'm talking about!
This Guinness stout caramel is a riff on the original and actually has a more complex flavor than a regular caramel. It's deeper and more intense. Not overly sweet. Perfect. One taste of this luscious stout caramel sauce will have you swooning.
Stout? As in Guinness? Yes.
You can use stout beer or extra stout — and it doesn't necessarily have to be Guinness. Use your favorite brand.
I actually used this stout caramel sauce to swirl into a batch of homemade ice cream with chunks of pretzels for the ultimate Irish pub inspired ice cream flavor: Stout Caramel Pretzel Ice Cream.

Ingredients for Guinness Stout Caramel Sauce
Stout Beer (I used Guinness Extra Stout)
Brown Sugar
Vanilla Extract
Heavy Cream
Butter
Salt
This caramel sauce recipe starts by reducing the Irish Stout down to a more concentrated syrup. Make sure you're using a good quality saucepan for this caramel, because it can scorch with some flimsier cookware.
How to make stout caramel sauce:
Pour the stout into a heavy saucepan and bring to a boil. Reduce the heat to a simmer and cook until it reduces by half.
Add the brown sugar and vanilla and return the mixture to a boil.
Reduce the heat to a rapid simmer and cook for about 8-10 minutes without stirring. The bubbles will start to grow and expand, meaning that it's thickening.
Remove from heat and add the butter and cream (it will sputter furiously).
When the stout caramel sauce calms down, whisk the ingredients together until well combined.
Cool to room temperature, transfer to a jar and refrigerate.
Pro-tips for making stout caramel sauce:
Ignore your natural instincts to stir the beer and brown sugar mixture. Instead, just let it cook down on its own for about 8-10 minutes.
It's important to pay attention to the sauce while it's cooking. When it smells like its just to the point where it could easily burn and the bubbles threaten to overflow the pan, that's when it comes off the stove.
Don't put your face ANYWHERE NEAR the pan when adding the cream and butter — it will send a hot vent of scalding steam into your eyes.
Is stout caramel supposed to be thick?
Guinness caramel sauce isn't thick and creamy immediately after you make it, so don't think you've done something wrong.
The sauce needs to cool completely and be refrigerated for several hours or overnight for it to get thick and ropy.
Of course, if you're impatient (like me) and don't want to wait for hours, you can certainly enjoy a "tester" of hot stout caramel over a dish of ice cream. It's delicious!
After refrigerating this Guinness stout caramel sauce is soft and velvety right from the refrigerator. Spoon some over a scoop of vanilla, drizzle over strawberries and pound cake — or eat it right from the spoon. I won't tell.
FAQ's
How long will the caramel sauce last?
This stout caramel is good for 2-3 weeks, when kept in a sealed container in the refrigerator.
Do I need to warm the caramel sauce before using it?
You don't have to. It's thick and creamy straight from the fridge, but if you like a warm caramel sauce, heat it in the microwave for 30 seconds to a minute. The sauce will loosen up a bit when heated.
Can I use any type of beer?
I recommend using a stout or extra stout for this recipe. It's got a deep malty flavor that makes the caramel sauce really special.
More caramel sauces and ice cream toppings you'll love: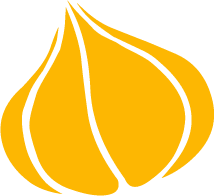 Tried this recipe? Leave a rating and review.
Your comments and shares are invaluable to me and the thousands of readers who use this site daily. If you've made the recipe, leave a star rating and review. We want to hear how you liked it.
We'd love it if you shared the recipe with your friends on social media!
Guinness Stout Caramel Sauce
Made with Guinness stout, this rich, creamy caramel sauce is perfect for St. Patrick's Day dessert or whenever you're craving a luscious, thick ice cream topping.
INGREDIENTS:
1 12-

ounce

stout beer

such as Guinness

¾

cup

light brown sugar

1

teaspoon

vanilla extract

2

tablespoons

unsalted butter

1

cup

heavy cream

¼

teaspoon

salt
DIRECTIONS:
Pour the stout into a medium saucepan and heat to boiling. Reduce heat to a rapid simmer and cook until the stout is reduced by half.

Stir in the brown sugar and vanilla. Heat to boiling, reduce heat to a rapid simmer and let the mixture cook 8-10 minutes without stirring until sauce turns a deep amber and bubbles start to grow and expand. Mixture will be hot like lava, so be careful.

Remove from heat and add the butter, cream and salt and stir carefully until fully combined. Transfer to a resealable glass storage jar and let the mixture cool to room temperature. Keep in the refrigerator for up to two weeks.
NOTES:
Serving Suggestions:
Spoon over ice cream and/or pound cake.
Drizzle over sliced strawberries.
Irish Black Cow Float: Vanilla Ice Cream + Stout Caramel Sauce + Guinness
NUTRITION:
Calories:
223
kcal
|
Carbohydrates:
22
g
|
Fat:
13
g
|
Saturated Fat:
8
g
|
Cholesterol:
48
mg
|
Sodium:
90
mg
|
Potassium:
49
mg
|
Sugar:
20
g
|
Vitamin A:
525
IU
|
Vitamin C:
0.2
mg
|
Calcium:
36
mg
|
Iron:
0.1
mg
"Pin It" For Later!