Hogfish Adriatic Hails From Islamorada
Hogfish Adriatic is an easy snapper recipe and the best to start withif you need to learn how to cook snapper. Lightly napped with fresh herb sauce, this healthy snapper recipe is perfect with rice.
When you think of the Florida Keys, that string of islands stretching from the Southern tip of Florida's mainland all the way to Key West, what things come to mind? Stunning sunsets. Boating. Fishing. Snorkeling. Diving. Icy boat drinks. Fabulous fresh seafood. Alfresco dining. You bet, it's all here!
As a long time South Florida resident and frequent visitor to the Keys, Scott and I have participated and enjoyed all that these islands have to offer. And when it's 20° across the rest of the nation, we've enjoyed taunting our Northern friends with photos of palm trees, flip flops and tan lines. I've selected a few photos so you can see what you're missing.
Which is why I'm so excited to share with you this simple island-inspired recipe by Chef Michael Ledwith. Born and raised in New York, Chef Michael Ledwith began his culinary training in some of the best restaurants of the Big Apple. His next career adventure took him to the Caribbean, where he learned to prepare seafood beautifully. Upon returning to the States, he created a name for himself in Central Florida, but longed for island life full of fresh fish.
Today, Chef Michael runs a restaurant, aptly named Chef Michael's, in Islamorada. Situated between the saltwater wilderness of Everglades National Park and the deep blue waters of the Florida Strait is Islamorada, made up of six islands: Plantation Key, Windley Key, Upper Matecumbe Key, Lower Matecumbe Key and the offshore islands of Indian Key and Lignumvitae Key.
As a chef who knows his way around the restaurants and activities of the islands, Chef Michael gave us the lowdown on what to see, eat, and do in Islamorada. Where saltwater fly fishing and sport fishing was pioneered and hailed as the fishing capital of the world, it's no wonder he chose to settle in this district of the Florida Keys. Whether a hardcore fisherman or on a relaxing vacation, Islamorada has water fun, including diving, for every kind of tourist.
"It's all about the water here!", exclaims Michael as he talks about his perfect day in Islamorada. On one side, visitors can experience the Gulf of Mexico, Florida Bay and The Everglades. And to the left take in the Atlantic and the beautiful reef. Spend a day paddle boarding or learning how to spearfish, then find a comfy seat at one of many waterfront spots and enjoy a sunset. According to Michael, the best sunset spots have live music nightly and great drinks while you take it all in. Islamorada will remind you of an approachable small town, but with so much to do and see. "It's so small that we don't even have a stop light."
Islamorada's cuisine is known by its fresh-from-the-dock seafood mixed with ethnic flavors, fun tiki bars, dockside fish houses, and gourmet beachfront cafes. At Chef Michael's, they are excited to always feature a fresh catch that changes daily.
While it may be the fishing capital, Michael admits that serving locally caught seafood can be difficult on a large scale. But for tourists looking for the best local catches and chefs with a passion for fine seafood, relationships are key. "Our supply cannot come close to the demand, so creating relationships with local fish houses, captains and others helps us to provide local, fresh seafood," says Chef Michael. On a visit to Islamorada, head to restaurants where the locals go and where the chefs have relationships with the charter boat captains.
If it's your first time to the islands, chef michael recommends heading out on a local charter boat (I can recommend a good captain) for the day and catching your own dinner. It doesn't get fresher than that! Many restaurants offer "Hook and Cook" and will gladly prepare the fish brought in to your liking.
Besides casually elegant dining at Chef Michael?s, our fish-loving guide recommends a meal at OO-Trayfor a more modern twist on Islamorada cuisine. Wahoo fish wontons, lobster tempura, and mussels in a coconut curry sauce are just some of the sea caught items that dot the menu. Besides the daily catch, visitors can also have a bite of the "Land" featuring bone marrow (Oh-Ma-Gawd!) , Filipino pork belly, or Cornish game hen with pineapple chimichurri.
When in Islamorada, be sure to try something that is hard to find anywhere else: locally spear caught hogfish. Over the years, Chef and his team have prepared the fish hundreds of different ways, but when it comes down to it, cooking it simply is always his favorite. An easy preparation, like this Adriatic hogfish recipe, lets the fish's fresh, clean flavors shine.
For the fish for this recipe, I visited my favorite local fishmonger, Pop's Fish and Ships in Deerfield Beach. They happened to have several spear caught hogfish in their display case! I took several photos before selecting my fish. Then they cleaned it to my specifications, fillets, skin on – and no scales of course. (Thanks so much!!!)
Other Florida Keys Favorites include this MahiMahi, Swordfish, Tuna and Octopus.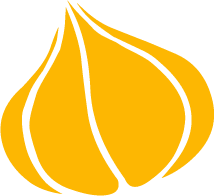 Tried this recipe? Leave a rating and review.
Your comments and shares are invaluable to me and the thousands of readers who use this site daily. If you've made the recipe, leave a star rating and review. We want to hear how you liked it.
We'd love it if you shared the recipe with your friends on social media!
Hogfish Adriatic
Simply pan fried hogfish snapper with a lightly spiced herb-citrus emulsion.
INGREDIENTS:
For fish
4

6 oz.

portions of fresh hogfish

salt and pepper

to taste
For Adriatic Sauce
½

cup

cilantro

fresh

½

cup

flat leaf parsley

fresh

¼

cup

basil leaf

fresh

2

cloves

garlic

½

cup

good olive oil

2

tablespoons

"Fire Cider"

1

lemon

juiced

salt and pepper
DIRECTIONS:
For The Sauce:
In a food processor, add all of the ingredients for the sauce and puree until velvety.

Taste and adjust seasoning with salt and pepper.

If the sauce is too thick, slowly add more olive oil.

Serve the sauce at room temperature. The sauce stays well in the refrigerator for up to a week.
To Grill:
This fish can be grilled or pan fried. If you're grilling, heat the grill to about 425°. Lightly brush the fish with olive oil and season with a little salt and pepper. Lay the fish on the grill (or if you have a fish grill pan, spray it with vegetable spray, place the fish inside trepan and grill fish for 3-4 minutes per side until cooked through but still tender and moist. Transfer to a platter.
To Pan Fry:
Heat a nonstick skillet over medium high heat and add 1 tablespoon of olive oil to the pan. Season fish with a little salt and pepper on both sides. When the oil slicks across the pan, carefully place the fish in the pan and cook for 3 to 4 minutes. Turn the fish and continue to cook until the fish is cooked through and opaque, but still moist, about 2-3 minutes.
To Serve:
When fish is done, transfer to serving plate, lightly nap the fish with Adriatic sauce. Served with a lemon wedge, steamed seasoned quinoa and grilled asparagus.
NOTES:
*The "Adriatic" sauce is also an excellent "dip" for crusty bread.
Initially, when I saw this recipe, I thought that "Fire Cider" was a special hot sauce — after searching high and low, I called the restaurant and was told that the Fire Cider is a fermented blend of apple cider vinegar, cayenne, habanero, honey and turmeric. Without measurements or instructions, I cobbled together my own rendition.
SUBSTITUTIONS: If you can't find hog snapper, you can substitute other snapper, Mahi Mahi, tilapia, or other white fish.
NUTRITION:
Calories:
253
kcal
|
Carbohydrates:
3
g
|
Fat:
27
g
|
Saturated Fat:
3
g
|
Sodium:
7
mg
|
Potassium:
89
mg
|
Fiber:
1
g
|
Vitamin A:
845
IU
|
Vitamin C:
25.6
mg
|
Calcium:
23
mg
|
Iron:
0.8
mg
"Pin It" For Later!