Snapper and Pineapple Ceviche
When we were in Costa Rica earlier this year, the one thing that we had plenty of was ceviche. First night at a restaurant? Ceviche. Drinks and snacks by the pool? Ceviche. Catch of the day from the guys' fishing charter? Ceviche. As a result, I got ceviche'd-out.
No more. Three months later and I'm craving it, again. When I saw this gorgeous snapper at my local fishmonger, I knew exactly what I was going to do with it! You guessed it — ceviche!
For the uninitiated, ceviche is raw seafood (fish, shrimp, calamari, etc.) that's "cooked" in fresh citrus juices. It takes a lot of citrus to do it, too. For this version I primarily used limes, but also added a lemon for a bit more sharpness.
If you don't believe that citrus juice can cook fish, just take a look at the before and after above. See how the fillets turn opaque in the citric acid? Cooked!
Ceviche has lots of crunch from fresh vegetables. I like red onion and bell pepper with bits of cucumber, too. And you know it's got to have some heat!
Finely diced sweet, fresh pineapple (remember where pineapples come from???) and cilantro add sweetness and herbaciousness — really rounding out the flavors.
You can plate this on a bed of lettuce or in a chilled bowl with fried plantain strips, but I like mine with crispy tortilla chips. In Costa Rica, the locals eschewed bagged tortilla chips for the freshly fried version at every turn. In truth – they were much better, phenomenal really. But a good bagged variety won't dampen the flavors of this bright and tangy dish. Believe me, you want this.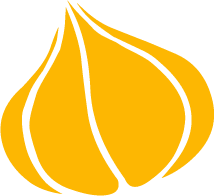 Tried this recipe? Leave a rating and review.
Your comments and shares are invaluable to me and the thousands of readers who use this site daily. If you've made the recipe, leave a star rating and review. We want to hear how you liked it.
We'd love it if you shared the recipe with your friends on social media!
Snapper and Pineapple Ceviche
For this (or any) ceviche, source the freshest fish available!
INGREDIENTS:
½

cup

red onion

finely diced

1

red bell pepper

1/4″ dice

½

cup

hothouse cucumber or regular cucumber

peeled, seeded and 1/4″ dice

1

jalapeño

minced

6

limes

1

lemon

½

cup

fresh pineapple

1/4″ dice

¾

pound

yellowtail snapper fillets or other ocean white fish

1/2″ dice

1

haas avocado

peeled, seeded, 1/2″ dice

⅓

cup

cilantro

chopped

salt and pepper to taste

hot sauce

optional

tortilla chips for serving
DIRECTIONS:
Juice the lemon and limes until you have about 1 cup of fresh juice.

Place the diced snapper in a small glass bowl and pour in the fresh juice to cover the fish. Swish the fish around in the juice so that every piece floats in the liquid. Cover with saran wrap and refrigerate 3-4 hours until the fish is "cooked" and opaque.

In a large bowl, combine the red onion, bell pepper, cucumber, jalapeño, pineapple and cilantro.

Set a fine mesh strainer over a small bowl and pour the fish into the strainer. Transfer the fish to the vegetable mixture. Spoon out 3-4 tablespoons of the citrus juices and add to the fish mixture. Add the diced avocado just before serving and gently toss the mixture together to combine. Season with salt and pepper and hot sauce (if using) to taste.

Serve with tortilla chips and a cold cerveza.
NUTRITION:
Calories:
207
kcal
|
Carbohydrates:
18
g
|
Protein:
19
g
|
Fat:
9
g
|
Saturated Fat:
1
g
|
Cholesterol:
42
mg
|
Sodium:
177
mg
|
Potassium:
658
mg
|
Fiber:
6
g
|
Sugar:
4
g
|
Vitamin A:
275
IU
|
Vitamin C:
49.2
mg
|
Calcium:
54
mg
|
Iron:
1.5
mg
More Seafood Favorites:
Don't Forget To "Pin It" For Later!