Savory Deviled Ham Stuffed Eggs
There were always deviled eggs on our Easter table when I was growing up. I mean, what else are you going to do with several dozen colored eggs, right? Well, here's an idea… Deviled Ham Stuffed Eggs!
Yes, classic hard boiled eggs filled with homemade deviled ham. Sure you can use the yolks for a little garnish, but what makes this easy recipe a new Southern favorite is the savory, sweet and tangy ham filling.
Use my deviled ham recipe… or yours… or buy a can of Underwood in a pinch. These deviled ham eggs are to die for!
The trouble with hard boiled eggs…
I used to have such a problem cooking eggs for deviled eggs. Not getting them to that perfect hard-boiled state or even eliminating that familiar unsightly green ring. No. The issue was getting the eggs out of the shell INTACT. And that's kind of important when you're making deviled eggs. Presentation and all… But I've got the answer now.

How to cook eggs for deviled ham stuffed eggs
Fill a pot with water so that it covers the eggs by about 1″.
Bring to a boil over medium high heat.
Remove the pan from the heat and place the lid tightly on the pan.
Set aside for 12 minutes.
Fill a bowl with equal parts ice and water.
After the eggs have "cooked" in the hot water, transfer them to the ice bath.
Cool the eggs in the ice bath for 10 minutes to ensure that they are cooled completely through.
Crack the eggs on the countertop, firmly enough to shatter the shell, but not damage the egg. Turn the egg over and crack it several more times.
Slip the shell from the egg. Rinse to ensure all of the shell has been removed.
The filling I use for these my homemade deviled ham. It's savory and slightly sweet and you can use a leftover holiday ham to whip it up in no time in your food processor. In a pinch, you could also use canned deviled ham, but it really is better with the homemade stuff.
Assembling deviled ham stuffed eggs
Slice the eggs in half.
Remove the egg yolks and chop them finely. (Note: you won't need all the egg yolks, they're meant to garnish the deviled ham eggs. However, you can mash them with a little mayonnaise, dijon, salt and pepper to smear on crostini, crackers or toast points topped with a pimento stuffed olive for another app.)
Use a pastry bag fitted with your favorite tip and fill with the deviled ham mixture.
Pipe the deviled ham into the cooked egg white halves. (OK, I know that it's a MacGuyver'd attempt to pipe the deviled ham filling, but I lent my cousin my pastry bag and tips — and didn't want to buy another set just for this post, so I used a sandwich baggie with the end snipped off. )
Garnish with chopped egg (and micro greens or parsley if you have it).
Once you've got the hang of cooking and peeling the eggs, the rest of this deviled ham eggs recipe is really just about assembly, and it goes pretty fast. Especially if you've got another person to help. One person can cut the eggs and chop the yolks, while the other fills the egg halves.
Sprinkle the deviled ham eggs with the chopped yolks, transfer to a platter and garnish with a little greenery, like micro greens or even a sprig of parsley or dill. These aren't any ordinary deviled eggs and trust me, they're going to be gobbled up at your next party or even an Easter celebration.
More deviled egg recipes:
Garlic & Zest is a participant in the Amazon Services LLC Associates Program an affiliate advertising program designed to provide a means for sites to earn advertising fees by advertising and linking to Amazon.com.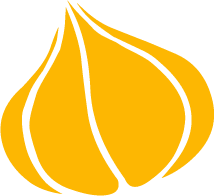 Tried this recipe? Leave a rating and review.
Your comments and shares are invaluable to me and the thousands of readers who use this site daily. If you've made the recipe, leave a star rating and review. We want to hear how you liked it.
We'd love it if you shared the recipe with your friends on social media!
Deviled Ham Stuffed Eggs
You've never had deviled eggs like this before! Stuffed with deviled ham and garnished with hard boiled egg yolks!
INGREDIENTS:
6

eggs

1

cup

Deviled Ham

from this site
Suggested Garnishes – pick 1 or 2
hard boiled egg yolk

chopped

parsley

microgreens

pepperoncini

sliced

chives

paprika

olives

sliced
DIRECTIONS:
My method for boiling eggs so that you don't get that weird gray-green ring around the yolk, is to put the eggs in a pan, cover them with cool water by about one inch and bring to a boil. Cover the pan, remove from the heat and let them rest in the water for 12 minutes. They will be perfectly cooked.

Prepare an ice bath and transfer the eggs to it. Let rest for 10 minutes to assure they're cooled all the way through.

Carefully crack the egg shells and peel them. Slice the eggs in half, lengthwise and scoop out the yolk. Roughly chop the yolks with a knife and set aside.

Fill a pastry bag fitted with a star tip or a ziplock sandwich bag( as described above) with the deviled ham. If using a sandwich bag – seal the bag and trim off a corner so that you can pipe the filling into the egg.

Fill the eggs with the deviled ham (about 1 1/2-2 tablespoons per half egg). Garnish with chopped egg and/or other garnishes. Serve.
NOTES:
Can be made several hours in advance, loosely covered and refrigerated until ready to serve.
Can be doubled or tripled.
NUTRITION:
Calories:
120
kcal
|
Carbohydrates:
0.3
g
|
Protein:
11
g
|
Fat:
8
g
|
Saturated Fat:
3
g
|
Polyunsaturated Fat:
1
g
|
Monounsaturated Fat:
3
g
|
Trans Fat:
0.02
g
|
Cholesterol:
178
mg
|
Sodium:
339
mg
|
Potassium:
127
mg
|
Sugar:
0.2
g
|
Vitamin A:
238
IU
|
Calcium:
26
mg
|
Iron:
1
mg
Pin "Savory Deviled Ham Stuffed Eggs" For Later!