Manchego Stuffed Date Appetizers
Looking for easy make ahead appetizers for cocktail parties and holidays? These Manchego Stuffed Date Appetizers are KILLER. Heat the stuffed dates for 8-10 minutes so the manchego cheese gets ooey-gooey. This is probably my favorite manchego cheese recipe because they're an easy tapas that everyone loves.
I am utterly smitten with these little date appetizers — and I'm not the only one. I've made different versions of stuffed dates for years – and every time I do — EVERY TIME — my guests squeal excitedly – "Ooohhhh my GAWD!" "What IS this?"
That's because these little tidbits pack a powerhouse punch of flavor. They literally hit every sensor on your tongue. A little sweet, a bit salty, melty-gooey-cheesiness and all in an easy make ahead appetizer. You're welcome.
In fact, I hosted a Christmas party one year and served these easy tapas with cocktails. Guests were literally following the tray of manchego stuffed date appetizers around to sneak another morsel before we ran out. The best part is that this manchego cheese recipe — isn't really cooking. I mean it. It's straight assembly-line stuff with only 3 — count them — 3 — ingredients.
Ingredients for Stuffed Dates
Medjool Dates
Manchego Cheese
Prosciutto Di Parma
Medjool Dates
These dates are from the Middle East and North African regions of the globe, grown on palm trees in hot, arid climates. Medjool dates are loaded with nutrients and actually contain more potassium than bananas. Many people use dates in smoothies for post workout pick-me-ups or those tasty protein balls, but they are also the perfect receptacle for holding a nugget of cheese.
Manchego Cheese
Manchego is a firm, nutty Spanish sheep's milk cheese that melts like a dream in these date appetizers. I used a young Manchego (aged about 3 months) that's moist and not as crumbly as the longer aged varieties. Note: the rind on Manchego isn't edible, so trim it before you stuff the dates.
Prosciutto di Parma
Prosciutto di Parma is one of the most prized Italian dry-cured hams. It is served very thinly sliced and uncooked (crudo) and it melts like butter. Prosciutto di Parma (literally from Parma) has protected status and is only from the Emilia-Romagna region of Italy. There are other very good prosciutto hams available (di San Daniele is also very good and can be used in this recipe), but the soft, buttery nature of Prosciutto di Parma is my favorite — and a little goes a long way in these date appetizers. Each slice of prosciutto can be cut into quarters or even sixths to wrap around each nugget of dates and cheese.
Make These Easy Tapas
Cut the Medjool dates in half.
Remove the pit and discard.
Stuff the dates with a small piece of Manchego cheese.
Wrap a ribbon of prosciutto around the date and cheese.
Set them on a baking sheet (cheese side up) and bake in a hot oven until the cheese is melty.
Transfer to a serving platter and serve immediately.
For Easy Make Ahead Appetizers
Proceed through Step 4. Transfer the dates to a storage container and refrigerate until you're ready to heat them.
Place the dates on a baking sheet and bake in a hot oven until the cheese is melty.
Transfer to a serving platter and serve immediately.
Now about the dates… I know some of you might be a bit squeamish. Suspicious. Dubious. I know — you don't normally eat dates, you don't like dates, blah, blah, blah. Get over it.
These stuffed dates aren't about one ingredient. They're about how each component complements the others. How they harmonize.
My daughter thought she didn't like stuffed dates — because she didn't think she liked dates. Ha. Then she tried them… and boy, did she change her tune, enjoying bite after bite of these easy tapas and shaking her head in regret for so many missed opportunities… Don't be like her.
You're going to want to have these date appetizers on hand for the holidays, as they go great with a cocktail and are a great way to rev up your taste buds for a good meal.
Don't save them just for holiday times though… These 3 ingredient stuffed dates are delicious in the summertime too, when you're hanging out on the patio in the evening with friends and cocktails.
Garlic & Zest is a participant in the Amazon Services LLC Associates Program an affiliate advertising program designed to provide a means for sites to earn advertising fees by advertising and linking to Amazon.com.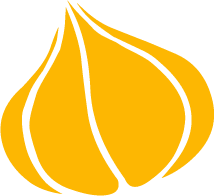 Tried this recipe? Leave a rating and review.
Your comments and shares are invaluable to me and the thousands of readers who use this site daily. If you've made the recipe, leave a star rating and review. We want to hear how you liked it.
We'd love it if you shared the recipe with your friends on social media!
Manchego Stuffed Date Appetizers
These surprising little bites are the first to go at any cocktail party. I've actually had guests follow me to sneak an extra two or three from the tray!
INGREDIENTS:
10

dried dates

⅛

pound

manchego cheese

cut into twenty 1/2″-pieces

5

thin slices prosciutto di parma

sliced lengthwise into thin ribbons about 1/2″ wide
DIRECTIONS:
Preheat oven to 375 degrees.

Slice the dates in half lengthwise and discard the pit.

Stuff each date with a piece of cheese.

Roll proscuitto around the date crosswise a few times and transfer to a baking sheet. Repeat for the rest of the dates.

You can make the date appetizers to this point and refrigerate until you're ready to cook them later.

Bake for 8-10 minutes. Remove from the oven and transfer to a serving dish.
RECIPE VIDEO:
NUTRITION:
Calories:
107
kcal
|
Carbohydrates:
18
g
|
Protein:
2
g
|
Fat:
3
g
|
Saturated Fat:
1
g
|
Cholesterol:
8
mg
|
Sodium:
61
mg
|
Potassium:
174
mg
|
Fiber:
1
g
|
Sugar:
15
g
|
Vitamin A:
65
IU
|
Calcium:
76
mg
|
Iron:
0.2
mg
Pin "Manchego Stuffed Date Appetizers" For Later!