This edamame appetizer is a copycat of a dish from a local Asian gastropub. It's quick and easy to make, and this spicy edamame with garlic, ginger and spicy chili flakes is so tasty you'll always want a bag of the soybean pods in your freezer.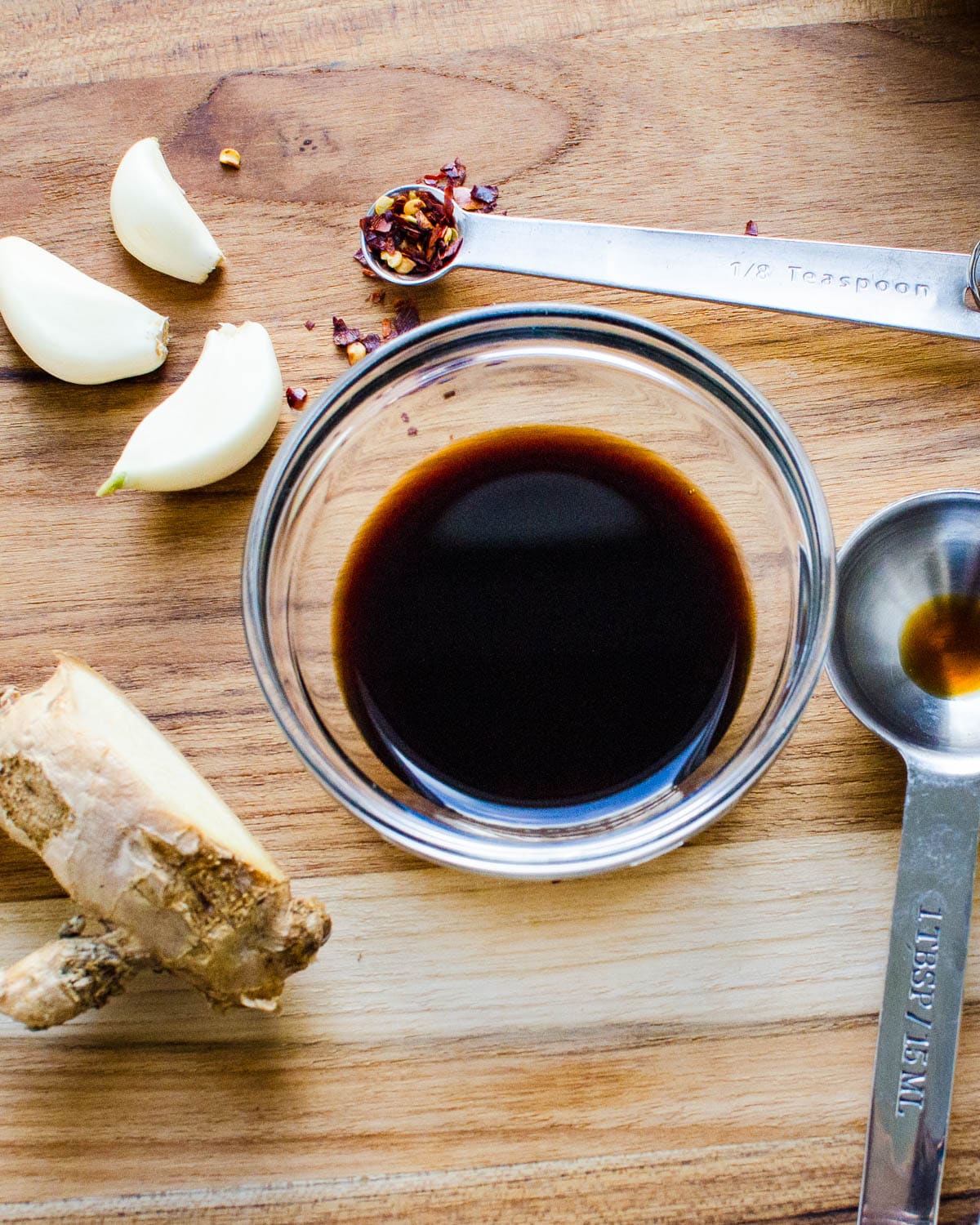 If you've ever had steamed edamame with its flaky salt, you'll know what a tasty snack it can be. I'd always assumed that was the best way to enjoy them until I tasted this spicy edamame at one of my favorite Asian gastropubs, KaPow.
They quickly became a staple order every time we visited, and I knew if I liked them that much, so would you! Now I make this spicy edamame recipe whenever I'm craving these.
Why you'll love this edamame recipe:
It's quick and easy to make. Ready to eat in 15 minutes.
It uses frozen edamame pods, so it's very convenient.
The spicy, tangy, salty coating is irresistible.
If you don't have a wok, make the spicy edamame in a skillet (I did).
It's a healthy-ish snack or appetizer that will gear you up for a bigger meal.
It's fun to pop the beans out of the shell between your thumb and forefinger (it's like popping bubble wrap – with a tasty reward).
Ingredients:
Whole Edamame, a.k.a. soybeans, their fresh green pods harbor tender beans that look similar to lima beans but without the starchy bite. They have a mild flavor that pairs well with the Asian flavors in this recipe. I use a package of frozen edamame for convenience. Be sure to defrost them before beginning the recipe.
Toasted Sesame Oil has a deep, nutty flavor that imparts a distinctive Asian flavor to the dish.
Tamari – Tamari is billed as a gluten-free version of soy sauce, but its Japanese roots are much deeper than that. Tamari has a darker color and tastes richer than soy sauce because it's the byproduct of miso paste. It's more balanced and less salty.
Garlic – I recommend freshly minced garlic for this recipe.
Fresh Ginger – You need fresh ginger for this edamame recipe. It gives the tingly, spicy, floral bite you want. Use a vegetable peeler to peel away the skin and a ginger grater (or a microplane) to mince it.
Crushed Red Pepper Flakes – Just a pinch adds enough heat for a spicy kick.
Lime – A squeeze of lime juice gives the perfect tangy balance to this edamame appetizer.
Toasted Sesame Seeds – optional but fun! Toasted sesame seeds add a tiny crunch and flavor to the pan-seared edamame.
How to cook edamame:
Add the tamari, garlic, ginger and red pepper flakes to a small bowl and stir to combine.
Place a wok or skillet over high heat and let the pan get very hot.
Add sesame oil to the pan and carefully add the edamame. Don't stir; let the pods sear in the pan.
Add the tamari mixture and use a pair of tongs to toss the edamame pods until well coated and the beans are cooked through and hot.
Squeeze lime juice over the top of the spicy edamame and garnish with toasted sesame seeds (if using).
Pro-Tips:
Defrost the edamame beans before charring them in the wok or skillet.
This recipe comes together quickly, so I recommend prepping everything before you turn on the stove.
The skillet or wok must be hot before adding the sesame oil and stir-frying the edamame.
Swaps and variations:
If you don't have tamari, you can substitute soy sauce.
If you don't have chili flakes, swap them out for 1-2 teaspoons of sriracha sauce or chili paste (sambal oelek).
Add two teaspoons of honey to the tamari mixture for a hint of sweetness. Watch the pan carefully so that the sugars don't scorch.
Add sliced spicy red chilies for a bit more heat on the charred edamame.
FAQs:
What is spicy edamame made of?
Spicy edamame has a combination of Asian flavors that when combined give the soybeans a balanced salty, tangy spicy kick.
How do you eat spicy edamame?
Enjoy spicy edamame the way you would steamed edamame. Pick up a pod between your thumb and forefinger and put the end up your mouth; give a gentle squeeze at the first "bump" of a soybean to pop one into your mouth. You'll invariably get the spicy Asian coating and want to lick your fingers.

You can also put the edamame pod directly into your mouth, biting with your teeth just behind the first bean to coax it out of its pod.
How many calories is spicy edamame?
Each 6-ounce serving has about 100 calories.
How do you eat edamame at a fancy restaurant?
You have to eat edamame with your fingers to squeeze out the soybeans.
More Asian inspired snacks you might like: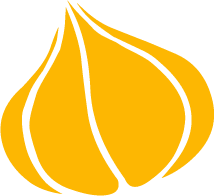 Tried this recipe? Leave a rating and review.
Your comments and shares are invaluable to me and the thousands of readers who use this site daily. If you've made the recipe, leave a star rating and review. We want to hear how you liked it.
We'd love it if you shared the recipe with your friends on social media!
Spicy Edamame
This quick and easy Asian-inspired edamame appetizer is always a hit. We blister the edamame in a hot wok or skillet and season with garlic, ginger, red pepper and tamari.
INGREDIENTS:
16

ounces

frozen edamame in pods,

thawed

2

tablespoons

toasted sesame oil

2

tablespoons

tamari or soy sauce

3

cloves

of garlic

minced

1

inch sized knob

fresh ginger

peeled and grated

⅛

teaspoon

red pepper flakes

½

lime

juiced

½

teaspoon

toasted sesame seeds

optional
DIRECTIONS:
Before starting this recipe, have everything prepped. It comes together in a flash!

In a small bowl combine tamari, garlic, ginger and red pepper flakes.

Turn on your stove's exhaust fan.

Place a large skillet over high heat – and let the pan get very hot.

Add sesame oil to the pan.

Carefully add the edamame (it can splatter) and don't stir — allow it to sear and blister about 1-2 minutes.

Add tamari mixture, toss to combine, and continue to cook until sauce coats the edamame – no more than 2-3 minutes. Remove the pan from the heat, toss with lime juice, and sprinkle with toasted sesame seeds if using.

Transfer the spicy edamame to a serving bowl and enjoy.
NOTES:
Best eaten when you make them, but you can reheat leftovers in the microwave.
NUTRITION:
Calories:
284.81
kcal
|
Carbohydrates:
18.13
g
|
Protein:
18.06
g
|
Fat:
17.44
g
|
Saturated Fat:
2.3
g
|
Polyunsaturated Fat:
7.25
g
|
Monounsaturated Fat:
5.72
g
|
Trans Fat:
0.01
g
|
Sodium:
681.64
mg
|
Potassium:
714.78
mg
|
Fiber:
8.42
g
|
Sugar:
3.74
g
|
Vitamin A:
30.59
IU
|
Vitamin C:
13.45
mg
|
Calcium:
110.43
mg
|
Iron:
3.91
mg
Pin "Quick and Easy Spicy Edamame" for later!