Since we are well into Spring and Easter is almost upon us, I thought I should showcase a seasonal dessert! Something light, refreshing, tangy and sweet all at the same time. Maybe with a tropical nod. Key Lime Mousse Tart! The best part is that it can be served like a light, fluffy cloud of key lime mousse-ness OR a melty-frozen confectioned semifreddo. You choose.
Living in South Florida, I've had my fair share of key lime pie and I love it! But sometimes, I want to switch it up. For this Key Lime Mousse Tart, my changes start with the crust. Instead of graham — I used NILLA Wafers and flaked coconut.
NILLA Wafers remind me of my childhood. They were the one cookie that I could always coax my mother into buying. She'd shake her head over anything creme filled, or chip-laden, but NILLA Wafers — she approved of.
Back to the tart… To make the crust, whiz the cookies in a food processor with a little sugar.
Then add melted butter and sweetened flaked coconut to the cookie crumbs.
The crust comes together in about 5 minutes from start to finish. Then just press the crust into a tart shell with a removable bottom and bake it for 8-10 minutes, until its golden brown and set.
I have to say, when I took this shell from the oven, I started to question my sanity. Why do I struggle making pastry — when this type of mix and press pie shell is so easy. Seriously – what have I been thinking?
Ingredients For Key Lime Mousse Tart Filling:
Key Lime Juice
Sweetened Condensed Milk
Water
Gelatin
Heavy Cream
Sugar
The key lime mousse filling starts with sweetened condensed milk and key lime juice. They sell key limes by the bag here in Florida, but if you can't find them, look for bottled key lime juice or just use regular persian limes.
There are no eggs in this recipe because you don't bake the filling — and you don't want to mess with that whole "raw egg" thing. Besides, the key lime mousse filling is going to be folded into a whole lot of whipped cream!
Whipped cream is an ethereal thing, but it has a shelf life. If you want your tart to hold up for a few days, I recommend stabilizing the whipped cream. It sounds technical, but it's pretty easy to do! It starts with plain gelatin. Bloom the gelatin for a few minutes with water, then nuke it in 10 second bursts until it dissolves. Usually 2-3 nukes. Then let it cool — but not "set".
While the gelatin cools, whip the cream for a minute, and then very slowly start adding the sugar. Check that the gelatin has cooled but is still pourable and add it to the cream. Continue to beat until stiff peaks form. Ta-da! Stabilized whipped cream. Reserve about 1 cup of whipped cream for garnish– just stick it in the fridge until you're ready for it.
Stir a little whipped cream into the custard to lighten it before folding in the rest.
Spread the filling into the cooled tart shell.
Pipe the reserved whipped topping over the tart.
I like to garnish with thin half moons of key lime and toasted coconut. Now here comes the tough part… Deciding what kind of tart you want… Light, fluffy mousse-like or a creamy, semi-frozen confection (also known as a semi-freddo)?
For the former, refrigerate the tart for at least two hours. If you prefer the latter, freeze it for two hours!
When refrigerating the key lime mousse tart, you can expect a sweet, cloud-like filling — and I don't know anyone who doesn't like that. The semifreddo version is incredible on a warm day. I served it at a holiday luncheon for the family and there wasn't a scrap left.
If you go with the frozen tart — let it rest on the counter for 10 or 15 minutes before slicing. It will still be firm, but not rock solid — and that's what you're looking for.
This tangy, sweet tart would be a perfect dessert for Easter or Mother's Day.
More key lime recipes you'll love: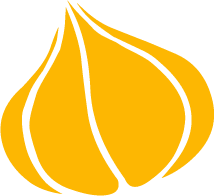 Tried this recipe? Leave a rating and review.
Your comments and shares are invaluable to me and the thousands of readers who use this site daily. If you've made the recipe, leave a star rating and review. We want to hear how you liked it.
We'd love it if you shared the recipe with your friends on social media!
Key Lime Mousse Tart
Whipped cream folded into a key lime filling and set in a Nilla wafer and coconut crust is a delicious spring or summer dessert!
INGREDIENTS:
For The Crust
2

cups

NILLA Wafers

¼

cup

sugar

5

tablespoons

butter

melted

½

cup

flaked coconut

sweetened
For the filling
1

15-oz can

sweetened condensed milk

½

cup

lime juice

use key limes if available

2

teaspoon

gelatin

2

tablespoon

water

2

cups

heavy cream

5

tablespoons

sugar
For Garnish
1

cup

whipped cream

reserved

½

cup

flaked coconut

lightly toasted (optional)

lime

sliced thin (optional)
DIRECTIONS:
For The Crust
Add NILLA Wafers and sugar to the bowl of a food processor and pulse until fine crumbs form. Transfer to a medium bowl and add coconut flakes and melted butter. Toss to combine completely. Pour the crumbs into a 8″ tart pan with removable bottom. Press the crumbs into the bottom and sides of the pan. Bake for 8-10 minutes or until browned. Set aside to cool completely.
For The Filling
In a large bowl, combine the sweetened condensed milk and lime juice. Stir until thick and well incorporated. Set aside.

Place the gelatin in a small bowl and cover with water. Let stand two minutes to bloom. Microwave in 10 second bursts until gelatin is dissolved. Cool the gelatin to near room temperature, but do not let it set — very important.

Add the whipping cream to the bowl of a stand mixer (if you don't have a stand mixer use a large mixing bowl and a handheld mixer) Whip the cream for one minute on a medium speed. Slowly add the sugar to the cream. Turn off the mixer and check to see that the gelatin has cooled, but not set. Add the gelatin and continue to whip until stiff peaks form. Separately reserve about 1 – 1 1/2 cups of whipped topping for garnish.

Spoon about 1/2 cup of whipped cream into the key lime filling and lightly stir to combine. Add the rest of the whipped cream and fold completely into the mixture, careful not to deflate the cream too much.

Pour the filling into the cooled pie crust and smooth over with a spatula.
For The Topping
Add reserved whipped cream to a piping bag fitted with a large star tip. Fold the end of the bag over once or twice to seal and use a steady pressure to pipe the whipped cream around the edge of the tart and in the center. Sprinkle with toasted coconut and slices of key lime. Refrigerate for at least two hours for a cloud like dessert.

For a frozen tart — freeze at least two hours. To serve, remove the tart from the freezer and let it sit out on the counter for 10-15 minutes to soften a little before slicing it.
NOTES:
If you don't want to freeze the tart, just refrigerate it, it will be more mousse-like than firm and just as delicious. Because we've stabilized the whipped cream, the tart will last in the refrigerator for up to 2-3 days.
NUTRITION:
Calories:
545
kcal
|
Carbohydrates:
40
g
|
Protein:
4
g
|
Fat:
42
g
|
Saturated Fat:
26
g
|
Cholesterol:
106
mg
|
Sodium:
202
mg
|
Potassium:
154
mg
|
Fiber:
2
g
|
Sugar:
24
g
|
Vitamin A:
1150
IU
|
Vitamin C:
4.9
mg
|
Calcium:
53
mg
|
Iron:
0.4
mg
Pin "Key Lime Mousse Tart" For Later!