Incredible Key Lime Cake with Rum
When you're craving a key lime cake, this recipe is one of the BEST. It's a rum bundt cake flavored with real key lime zest and juice. No frosting required for this key lime bundt cake because it's soaked in a rich rum and key lime syrup. Start a day ahead for this lime cake recipe because it needs a rest period before serving.
Key limes are to Florida what apple pie is to America
If you've ever visited South Florida, the Florida Keys or Key West, you'll know that we Floridians are obsessed with everything "key lime". My folks live in Key Largo and there are multiple Key Lime stores and Key Lime Pie Factories within blocks of their house.
Even Oprah is captivated with key limes having named this special citrusy cake from Ft. Lauderdale's, We Take The Cake as one of her Favorite Things.
Key limes are part of the landscape here and this humble looking, but decadent tasting key lime cake recipe is a natural extension of our devotion to this diminutive fruit.
I use this vibrant citrus fruit in lots of recipes, from savory to sweet, including my summery Key Lime Mango Crabcake Salad, perfectly balanced Blueberry Key Lime Ice Cream, luscious Whipped Key Lime Mousse Tart, melt-in-your-mouth Key Lime Cookies and this brain-freeze inducing Key Lime Colada.
How are key limes different from Persian limes?
Key limes are smaller, seedier and more aromatic than standard Persian limes. Their skins are more yellow than green and are considerably thinner than regular limes. The flavor is distinctive and slightly less sour and bracing than standard limes. To taste them side by side, you can definitely tell the difference.
What is key lime cake?
There are tons of variations on key lime cake, but this classic recipe is one of the best. It's essentially my favorite rum bundt cake infused with key lime zest and juice… Oh, yes! There's rum in there!
This lime cake consists of two parts: the cake and the syrup. You make the key lime cake and while it's still hot from the oven, pour a sweet rum and lime infused syrup over the top to soak into every crevice of the bundt. It's so good!
Ingredients for key lime cake
All Purpose Flour
Granulated Sugar
Baking Powder
Salt
Instant Vanilla Pudding (not sugar free)
Butter
Vegetable Oil
Eggs
Milk
Vanilla
Rum (Golden or Dark)
Key Limes
The ingredients in this lime cake are pretty straightforward but I have gotten questions about a few of them.
Key Limes
Let's start with the obvious… the limes. I get it. I live in South Florida and key limes are available everywhere. If you can't find them where you are, it's ok. Persian limes are a totally acceptable substitute. Keep in mind that the regular variety are larger, therefore, you probably won't need as many limes to make this cake. Two to three should be plenty.
Instant pudding
Many people want to know about the Instant pudding in my rum bundt cakes and why I use it.
The instant pudding mix keeps the crumb of this bundt cake very moist and adds flavor. Because it's a dry mix, you need to add additional moisture which comes in the form of vegetable oil and eggs in this recipe. The pudding mix helps the lime cake stay soft for several days as well.
Pay attention to the box, however. You need Instant pudding mix, not the cooked variety and don't use sugar-free as it will throw off the volume of the dry ingredients.
Rum
As far as the rum goes, don't use anything super expensive, just something drinkable. I recommend using a golden or dark rum. Mount Gay or Meyers are my personal favorites for making a rum bundt cake. Avoid white rums as they don't have the rich, caramelized flavor of aged.
If you scroll through the cake recipes on my site, you'll notice a trend. I don't do fancy. I'm not a pedigreed pastry chef and I don't attempt decoration gymnastics. I just want good, flavorful desserts that pass the taste test. This key lime cake does it in spades.
Why you'll love this recipe:
It doesn't need any fussy frostings or decoration.
You don't need 2 or three slices to satisfy your sweet tooth.
It feeds a crowd.
It keeps well for several days.
It can be made in advance.
Yes, it has rum in it, but it's not enough to get anyone tipsy.
If you wanted to skip the alcohol, you can. Replace it with water in the lime cake and syrup.
How to make key lime cake
Combine the flour, sugar, baking powder, salt, pudding, butter and oil in a large mixing bowl and beat until the mixture is soft and sandy looking.
Add the eggs, milk, vanilla, lime zest and rum and beat until smooth.
Transfer to a prepared bundt pan and bake for one hour or until a cake tester comes out clean.
While the cake bakes combine the sugar, butter, rum, lime zest, lime juice and salt in a saucepan and bring to a boil, stirring occasionally. Reduce the heat to a simmer and cook for 5-8 minutes until the key lime rum syrup has thickened and reduced.
When the cake is done baking, use a long skewer to poke holes all over the rum bundt and pour the key lime syrup over the top a little at a time. Don't add more until the previous addition soaks into the crumb.
Cover with plastic wrap and let rest overnight.
The next day, preheat the oven to 350° and place the lime cake in the oven for 10 minutes to loosen the cake from the pan.
Use a thin knife to go around the edges and loosen any stuck portions, then invert the lime and rum bundt cake onto a serving platter.
Pro-Tips:
The lime and rum syrup is a real flavor booster and adds a wonderful moistness to the key lime bundt cake, however, it's syrup and consequently, very sticky. It's important to let the cake rest overnight to absorb the syrup evenly.
If you try to just flip the cake out of the pan after soaking it with lime rum syrup, it will most likely stay glued to the pan, even if you loosen the edges with a knife. The trick is to heat the cake in the oven before turning it out onto a platter.
Just a few minutes in a hot oven helps to loosen the lime cake from the pan with less risk of tearing or breaking.
If it's stubborn, don't force the cake out of the pan, just heat for 5 more minutes and try again, jiggling the inverted pan over the cake platter.
Variations
To serve the Key lime bundt cake on the same day you make it, skip the lime rum syrup and serve the key lime cake as is with a spoonful of whipped cream or ice cream.
Substitute a different type of spirits for the rum. You can use cognac or brandy.
Add a cup of fresh berries to the lime cake batter (blueberries, raspberries, or even chopped strawberries) will add pops of color and flavor.
What does key lime bundt cake taste like?
It tastes like "WOW!" This lime cake is super moist, tender, buttery and delicious. The rum is soft, but noticeable and there's a perky lime flavor from the zest and juice. Most of all it's a rich lime cake, I mean, hello… 2 sticks of butter.
This key lime cake is decadent enough that you don't need a big slice to satisfy your sweet tooth, but so good that my tasters went back for seconds. Seriously delicious.
FAQs
Does the key lime bundt cake need to be refrigerated?
No. In fact, it's better if you don't. That's because there's enough butter in the lime cake that you'll want it at room temperature so that it melts on your tongue. If you do store it in the refrigerator, make sure it's well covered and give the cake 15-20 minutes on the counter to come to room temperature before serving.
Can I freeze the lime rum bundt cake?
Yes! I recommend dividing the cake into quarters and wrapping each in plastic wrap and again in freezer paper. This way, if you've got a smaller household, you can just take out a little at a time when you're feeling that craving. The cake will last 2-3 months frozen. Defrost to serve.
What to serve with lime cake:
I like to keep it simple because this tropical dessert doesn't need much embellishment. That said, you can't go wrong with a little whipped cream or a scoop of vanilla. Fresh cut strawberries or a spoonful of this tropical fruit salad would also be a nice tie in.
More bundt cake recipes you'll love: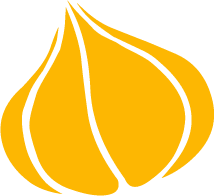 Tried this recipe? Leave a rating and review.
Your comments and shares are invaluable to me and the thousands of readers who use this site daily. If you've made the recipe, leave a star rating and review. We want to hear how you liked it.
We'd love it if you shared the recipe with your friends on social media!
Key Lime Rum Cake
This is no ordinary bundt cake recipe. My key lime cake is ultra rich, moist and tender, soaked in a key lime and rum infused syrup that makes every bite a flavor bomb. No need for frosting or decorations, this lime rum bundt cake doesn't need it.
INGREDIENTS:
FOR THE KEY LIME CAKE:
2

cups

all purpose flour

1 ½

cups

granulated sugar

2

teaspoons

baking powder

1

teaspoon

salt

3.4

ounce

box Instant Vanilla Pudding

8

tablespoons

unsalted butter

at room temperature

½

cup

vegetable oil

4

large

eggs

at room temperature

½

cup

whole milk

at room temperature

1

teaspoon

vanilla extract

½

cup

golden or dark rum

I used Mount Gay

4-5

key limes

zested (for about 2 tablespoons of zest)

⅓

cup

almond meal

(almond flour)
FOR THE SOAKING SYRUP:
1

cup

sugar

8

tablespoons

unsalted butter

½

cup

golden or dark rum

I used Mount Gay

¼

cup

key lime juice

2

teaspoons

key lime zest

¼

teaspoon

salt
DIRECTIONS:
Position the oven rack to the center of the oven. Preheat the oven to 350°F. Liberally spray the bundt cake with nonstick baking spray. Sprinkle the interior of the pan with almond meal and tilt it so that the almond meal sticks and coats every part of the pan. This helps prevent sticking when turning out the bundt cake.

In a large mixing bowl, combine the flour, sugar, baking powder, salt, Instant pudding, butter, and oil. Use a hand mixer or stand mixer to combine the ingredients until well blended and resembles a sandy crumble.

Add the eggs, milk, vanilla, lime zest, and rum and blend until smooth. Pour the batter into the prepared bundt pan and bake for 1 hour or until a cake tester comes out clean. Do NOT remove the cake from the pan (yet).
FOR THE LIME RUM SYRUP:
While the cake bakes, make the lime rum soaking syrup by combining the sugar, butter, rum, key lime juice, zest and salt in a small saucepan.

Heat over medium high heat, stirring regularly until the mixture comes to a boil and the sugar dissolves. Simmer the mixture for 5-8 minutes until the sauce reduces to a syrupy consistency. Set aside.
SOAK THE CAKE WITH SYRUP:
Use a wooden skewer to poke holes into the bundt cake while it still sits in the pan. Pour the key lime rum syrup over the cake 1/4 cup at a time, allowing each addition to soak in before adding more. Use all of the soaking syrup on the cake.

Let the cake cool to room temperature and cover with plastic wrap. Let the cake rest overnight.
TO SERVE THE CAKE:
Heat the oven to 350°. Place the cake in the oven for 10 minutes to heat up the sticky syrup and allow the cake to release from the pan without breaking. Invert the cake onto. cake plate.

Serve with whipped cream or ice cream.
NUTRITION:
Calories:
359
kcal
|
Carbohydrates:
50
g
|
Protein:
4
g
|
Fat:
13
g
|
Saturated Fat:
8
g
|
Polyunsaturated Fat:
1
g
|
Monounsaturated Fat:
3
g
|
Trans Fat:
1
g
|
Cholesterol:
78
mg
|
Sodium:
243
mg
|
Potassium:
106
mg
|
Fiber:
1
g
|
Sugar:
36
g
|
Vitamin A:
432
IU
|
Vitamin C:
1
mg
|
Calcium:
45
mg
|
Iron:
1
mg
Pin it for later!