This is no ordinary Passion Fruit Cake recipe. That's because THIS passion cake is overloaded with passion fruit nectar and rum to make it uber-moist and incredibly flavorful. If you like rum bundt cakes with a bit of tropical flair, this passion fruit dessert will make you swoon.
This post has been updated for recipe and photographs since it was first published in 2016.
Finding passion fruit nectar is pretty hit or miss for me — and I live in the tropics, therefore, I opt for the next best thing — frozen passion fruit pulp. You can find this pulp near the frozen fruits in your local grocery store or with the frozen ethnic specialties. If you can't find it there, check your local hispanic market. It comes frozen in a flat plastic package. The passion fruit pulp is great to have on hand for passion fruit syrups and cocktails as well as this passion cake.
Making Nectar For Passion Fruit Cake
In a small saucepan combine about 1 cup of passion fruit pulp with half a cup of water.
Bring to a low boil, stirring occasionally until the pulp is incorporated into the liquid.
Simmer for a few minutes and remove from the heat.
Note: If the nectar is very pulpy, you can strain it through a fine mesh strainer to remove the excess pulp. Mine wasn't, so I didn't.
The batter for this rum bundt cake is similar to my Soused Irish Whiskey Orange Cake and it includes a package of vanilla pudding with the dry ingredients. It only takes a few minutes to assemble before it's ready to bake.
Ingredients For Passion Cake
Almond Flour
All Purpose Flour
Sugar
Baking Powder
Vanilla Pudding Mix
Salt
Unsalted Butter
Vegetable Oil
Eggs
Milk
Rum
Passion Fruit Nectar
The batter for this passion fruit dessert comes together in about 10 minutes — you really can't ask for better than that from a homemade cake, right? The only caveat is that you want the butter, eggs and milk to be at room temperature before you start.
How To Make Rum Bundt Cake Batter
Combine the dry ingredients in a bowl and whisk them together.
Add the butter and oil to the dry ingredients and use a hand mixer to combine them into a mealy looking dough.
Mix in the eggs and milk and beat until smooth.
Add the passion fruit nectar and rum and and mix, scraping the sides and bottom of the bowl to ensure everything is well blended.
Greasing and flouring intricate bundt pans is one of my least favorite things. Invariably the butter or shortening gets under my nails and then I'm coated with a fine silt of flour. You almost need a shower to rinse it all off. Not so with THIS passion fruit cake recipe… check out my secret:
Preparing The Bundt Pan For Passion Fruit Cake Batter
Liberally spray the bundt pan with vegetable spray. You heard right, vegetable spray!
Sprinkle the almond flour into the bundt and rotate and shake it until the whole pan is lightly coated with the almond meal.
I love using almond meal instead of flour because you don't get that telltale white coating on the outside of the cake AND almond meal is essentially crushed almonds. Therefore, it's adding flavor to passion fruit dessert. Makes sense, right?
This rum bundt bakes for about an hour, however, you'll want to check it with a cake tester to make sure. I've found that all ovens are different and I like to make sure.
While the cake is baking, make the rum passion fruit glaze. This is the part of the recipe that makes this passion cake so UBER-MOIST. Do NOT skip this step — trust me, you want it.
Making Rum Passion Fruit Glaze
In a small saucepan, combine the rest of the passion fruit nectar, sugar and butter and heat to a boil, stirring constantly.
Add the rum and reduce the heat to a simmer, stirring occasionally for about 5-8 minutes until syrupy.
Remove from heat to cool.
This is where the magic happens! Drowning the rum bundt cake in that rich, golden elixir. Use a wooden skewer to poke holes all over the cake — I'm talking 20-30 pokes, then pour the rum passion fruit syrup over the whole cake. Some of the syrup will soak in quickly, but about 1/4 to 1/3 will sit on top and it will look like it's not going to soak in. Trust me, it will. Cover the cake in the pan with plastic wrap and let it rest overnight.
The Secret To Getting The Cake To Release From The Pan
That syrup (as glorious as it is) will act as glue, steadfastly holding the cake in the pan unless you use this technique.
Preheat the oven to 350°.
Remove the plastic wrap and place the cake in the oven.
Let it heat for 10 minutes, then remove the cake.
Invert the cake onto a platter or serving tray. The cake will plop right out of the pan, because you've heated the syrup.
Let the cake cool and then dust with powdered sugar (optional).
This cake is sweet, tropical and luscious. I know it LOOKS like a simple bundt cake, but the flavors here are ANYTHING BUT. I served this to a large group for dessert with some fresh strawberries macerated in a spoonful of sugar and a tablespoon of rum with a dollop of fresh whipped cream. The oohs and aahs were non-stop as everyone licked their plates clean and went in for another slice.
More Passion Fruit Desserts and Cocktails:
More Bundt Cakes: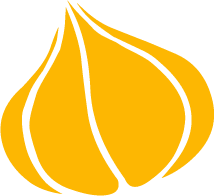 Tried this recipe? Leave a rating and review.
Your comments and shares are invaluable to me and the thousands of readers who use this site daily. If you've made the recipe, leave a star rating and review. We want to hear how you liked it.
We'd love it if you shared the recipe with your friends on social media!
Rum Passion Fruit Cake
This bundt cake is super moist from the rum and passion fruit syrup that soaks into the baked cake overnight. Perfect for company and wonderful for a weekend brunch. Be sure to use my easy trick to get the cake out of the pan without breaking it!
INGREDIENTS:
For Passion Fruit Nectar
1

cup

passion fruit pulp

(can be found in frozen foods or in hispanic markets)

½

cup

water
For Passion Fruit Cake
⅓

cup

almond flour

2

cups

unbleached all purpose flour

1 ½

cups

sugar

1

3.4 ounce box

instant vanilla pudding mix

2

teaspoons

baking powder

1

teaspoon

salt

½

cup

unsalted butter

(one stick) at room temperature

½

cup

vegetable or canola oil

½

cup

milk

at room temperature

4

large

eggs

at room temperature

¼

cup

rum

½

cup

passion fruit nectar
For The Rum Passion Fruit Syrup
1

stick

unsalted butter

¾

cup

sugar

½

cup

golden rum

½

cup

passion fruit nectar
DIRECTIONS:
FOR PASSION FRUIT NECTAR
In a small saucepan, combine the passion fruit pulp and water and heat to a boil, stirring until well combined. Place a fine mesh sieve over a bowl and pour the nectar through. Discard any solids. You'll use this nectar in the cake and in the passion fruit syrup.
FOR THE PASSION FRUIT CAKE
Set the oven rack in the middle of the oven. Preheat the oven to 350°. Liberally spray a bundt pan with nonstick spray. Sprinkle the almond flour in the bundt pan and rotate the pan to evenly coat the sides and center column with the almond flour. Set aside.

In a large bowl combine the flour, sugar, pudding mix, baking powder and salt. Whisk to combine. Add the room temperature butter and vegetable oil to the flour mixture and beat on medium speed until combined but crumbly.

Add the eggs and milk. Start on low and increase to medium to medium high, beating for about 2 minutes. Add the rum and passion fruit juice and beat for one more minute.

Transfer the batter to the prepared cake pan and bake for 55-60 minutes in the center of the oven. Use a skewer to test for doneness… if it comes out clean, the cake is ready. Remove from oven and allow it to cool for 10-15 minutes in the pan.
FOR THE RUM PASSION FRUIT SYRUP:
While the cake is baking, make the syrup. In a small saucepan over medium heat, melt the butter with the sugar and passion fruit nectar, stirring until the sugar is dissolved. Add the rum and simmer until it becomes syrupy (about 5-6 minutes). Remove from heat and set aside.
GLAZE THE CAKE
With the cake in the pan, use a skewer to poke holes all over the cake. Pour the syrup over the cake. It will look like there's too much syrup to be absorbed, that's ok. Let the cake cool to room temperature, then cover with plastic wrap and let it rest overnight. The syrup will distribute throughout the cake.
REMOVING PASSION CAKE FROM THE BUNDT PAN
The next day, heat the oven to 350°. Remove the plastic wrap and place the cake in the oven for 10 minutes, this will heat up the sticky syrup and allow the cake to release from the pan. Invert the cake onto a cake plate. Serve with powdered sugar and whipped cream if desired.
NOTES:
I served this as a dessert, but when my Mom tried it, she thought it would be a good coffee cake.
NUTRITION:
Calories:
432
kcal
|
Carbohydrates:
48
g
|
Protein:
5
g
|
Fat:
23
g
|
Saturated Fat:
14
g
|
Cholesterol:
90
mg
|
Sodium:
189
mg
|
Potassium:
158
mg
|
Fiber:
2
g
|
Sugar:
32
g
|
Vitamin A:
670
IU
|
Vitamin C:
4.7
mg
|
Calcium:
54
mg
|
Iron:
1.4
mg
Pin "Rum Passion Fruit Cake" For Later!
SaveSave