Fresh fruit salad makes a healthy, tasty breakfast, snack or dessert anytime and my zippy tropical fruit salad is quick and easy to make with a blend of exotic fruits and a few summer favorites. You'll love the ginger honey lime dressing for this or any fruit salad too. It's a great light dish for weekend brunch, picnics and potlucks.
Everyone loves tropical fruit salad
A fresh fruit salad is a tempting, inviting treat in a way that a bowl of whole, uncut fruit isn't. Fruit salads like this are light and refreshing with exotic or everyday fruits cut into bite sized pieces.
It's the variety of colors and sweet, sultry flavors that draws people in. Especially if your fresh fruit salad is loaded with exotic tropical fruits like pitaya, mango and kiwi.
The frustrating truth, however, is that despite most people's enjoyment of tropical fruit, those same fruit-lovers won't always go to the trouble of preparing it – even if the "prep" is just peeling the skin from a banana to eat it.
A bowl of fresh fruit has potential, but a bowl of perfumed, already cut up and dressed tropical fruit salad with exotic little bites and a tangy sweet dressing, delivers on its promise.
What is she talking about?
Well… I have, in my own house, witnessed perfectly ripe kiwis, pineapple and mangoes sit on the counter, attracting fruit flies and going soft or turning brown, while chips and cookies (with shelf lives extending into the next millennium) are consumed with time sensitivity of a snapchat.
Why?
As my daughter would say… "I'm gonna keep it real with you."
It's sheer laziness.
The minor effort of peeling or chopping seems an insurmountable obstacle to my family.
To test my theory, I filled a bowl on the kitchen counter with fragrant, ripe mangoes. (They love mangoes).
To eat a mango, you merely slice down on either side of the pit and peel back the skin before diving in face first. If you're feeling particularly hedonistic, you can hunch over the sink with the center pit and scrape every last morsel from the fibrous seed with your teeth.
There is virtually no barrier to eating that fruit. Yet, day after day those mangoes remained. Uncut. Uneaten.
However, when assembled in a tropical salad (with a tasty fruit salad dressing) — where the only effort required was to CHEW, that same fruit was devoured.
So, to sum it up, just 15 minutes of prep transforms that same bowl of passed-over fruit into something exotic, lively and irresistible. This particular fresh, tropical fruit salad takes it to the next level, with a few exotic varieties of fruit that add a wow factor.
Suggested exotic fruits for fruit salad
Fresh Pineapple
Fresh Papaya
Mangoes
Dragon Fruit (Pitaya)
Kiwi
Blueberries
Raspberries
How to know when tropical fruits are ready to eat:
Pineapple – For pineapples, that means dark GREEN. Pineapples are harvested at the moment they're ready to eat and every day they go beyond, they'll start to yellow and dry out. I took a tour of a pineapple plantation in Costa Rica and that's what they taught me.
Papaya – papaya turns from green to yellow as it ripens. When it's nearly fully yellow and yields a little to the touch, it's ready to eat.
Mangoes – Look for mangoes that have a perfumed aroma from the stem end and gives slightly when you press on the skin. If the mango is hard, let it ripen at room temperature on the counter for a few days.
Dragon Fruit (Pitaya) – Look for fruit that is bright and even colored without a lot of dark blotches. The skin should be smooth, not wrinkled. Dragon fruit don't have a heavy perfume, so you won't be able to tell with your nose.
Kiwi – Choose kiwi that give slightly to pressure from your finger or thumb.
Not really tropical, but always welcome…
Blueberries – Are ripe when they're plump, deep blue with a dusting of grey. If the fruit are pinkish or white, they're not ripe. It can be tough to determine a blueberries "sweetness" when they're packaged in plastic containers, so try to buy your berries when they're in season to get the best flavor from the fruit. That means mid-April or May for Florida blueberries and through early September for fruit from Maine.
Raspberries – Sweet tart raspberries are in season in June and July, but nowadays you can find them in markets year round without a noticeable decline in flavor or juiciness.
You might think that chopping fresh fruit for a salad is a no-brainer, but the way you prep the fruit makes a difference in its visual appeal as well as how you eat it.
Pro-tips for chopping fruit for tropical fruit salad
Use fresh, at-its-peak fruit.

Cut away any bruised or damaged flesh.
Use care when removing peel from the fruit. Mangoes and papayas will bruise if you press too hard.
Cut fruit into bite-sized pieces, to make it easier to eat.

Make sure all of the fruit is roughly the same size. To do this, Look at the size of your smallest fruit. In this case, it's the blueberries and raspberries. You want ALL of the fruit in your fresh fruit salad to be about that size. Why? Aside from making an eye popping presentation, it also makes it much easier to get multiple fruits into a single bite. That's key.
Helpful kitchen tools for prepping fresh fruit salad
A good chopping knife (I like a Santoku or Chef's knife)
Peeler
Microplane

Fine Mesh Sieve
Whisk
The honey lime dressing I use for my tropical fruit salad is so good, you'll want it on everything. It's punchy, sweet and tangy with a little tingly spice at the end.
Ingredients for honey lime dressing for exotic fruit salad
Fresh Ginger (juiced)
Lime Juice
Honey
What is ginger juice?
Ginger juice is my secret ingredient for salad dressings. I like it better than grated ginger, because you get all of the spicy flavor without the pulp.
How to make ginger juice for fruit salad dressing
Peel the skin from a 2″ knob of ginger.
Grate the ginger on a microplane grater.
Transfer the grated ginger pulp to a fine mesh sieve and press the ginger solids against the mesh releasing the juices into a small bowl. (You can also squeeze the grated ginger in your clean hands over a bowl).
Discard the solids.
Voilà. Ginger juice.
Assembling honey lime dressing
In a small bowl combine the ginger juice with honey and lime juice.
Whisk the ingredients until completely combined and set aside.
After that, it's just a matter of tossing the fruit salad with the fruit and eating it. Easy peasy.
Pro Tip: (If you want to make your tropical salad ahead of time, keep the dressing and fruit separate until serving, to prevent the fruit from becoming mushy (another key reason fruit goes to waste).
Tips for getting the family to eat fresh fruit
These tips are tried and true for getting kids and adults alike to eat fresh fruit.
Easy. Readily available. As in — requiring no more effort than to chew. In other words, fruit salad, y'all. Note: citrus fruit is much more enjoyable when it's been supremed first.
Colorful. Why do you think kids are drawn to Skittles and Nerds — and why toddlers mistake Tide Pods for candy? It's those bright colors.
Sweet. Buy fruit in season and at its peak ripeness. Prep it the same day to enjoy it at the height of its flavor. (The longer it languishes on the counter or in the fridge, the less likely it is that they'll eat it.)
Fun. Keep it interesting with a myriad of different varieties of fruit. Also a simple dressing for a fresh fruit salad adds even more oomph. (I've included my honey lime ginger dressing in this recipe.)
Don't push it. In my experience, if you demand that people try something, they dig in their heels. Just bring it to the table and let everyone help themselves. Even the most picky eater will watch everyone else enjoying a fresh fruit salad and want to have some too.
Exotic Fruit FAQ's
What other tropical fruits can I use in this salad?
The fruit I used here is just the tip of the iceberg. Also try:
Carambola (Star Fruit)
Guava
Bananas
Oranges
Tangerines
Lychee
Golden Berries
Passion Fruit
Rambutan
Jackfruit
Fresh Coconut

How long with tropical fruit salad with honey lime dressing last?
This salad is best the same day that you make it, however, it will last for 2-3 days with just a little softening of the fruit. If you're planning on keeping the fruit salad for longer, I recommend adding the raspberries just before serving as they have a tendency to degrade faster than the rest of the fruit.
Can you freeze tropical fruit salad?
No. Eating it fresh is the best way to enjoy it. If you freeze fruit, the cells will burst and when you defrost it the fruit will be mushy, especially the raspberries, mangoes, kiwi and pitaya.
How to serve and uses for a fresh fruit salad:
My favorite way to enjoy this fresh tropical treat is in a bowl with a spoon, but that's not your only option:
Spoon it over sponge cake with a bit of whipped cream.
Ladle over sorbet (preferably a tropical fruit variety – like coconut or mango).
Add white wine and triple sec for a tropical sangria.
Drain excess liquid from the fruit and tuck it into crepes with sweetened greek yogurt

for a special brunch or add creme anglaise for a tropical dessert.
Use as a topping for french toast.
Add chunks of fruit to your next batch of popsicles for a "surprise inside".
You Also May Like These Tropical Fruit Salads & Desserts: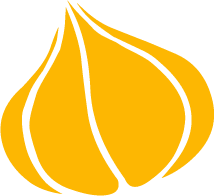 Tried this recipe? Leave a rating and review.
Your comments and shares are invaluable to me and the thousands of readers who use this site daily. If you've made the recipe, leave a star rating and review. We want to hear how you liked it.
We'd love it if you shared the recipe with your friends on social media!
Tropical Fruit Salad with Honey Lime Dressing
The lush combination of sweet, perfumed exotic fruit with a simple, zesty honey lime dressing makes this tropical fruit salad a healthy dessert for picnics and cookouts, a light afternoon snack or a tasty breakfast with yogurt and granola.
INGREDIENTS:
For dressing
2

teaspoons

ginger juice

(instructions given)

1

lime

juiced

2

tablespoons

honey
4 cups of your favorite tropical fruit, cut into bite sized pieces – such as
2

cups

pineapple

diced

2

cups

papaya

diced

1

dragon fruit

peeled and chopped

3

kiwi

peeled and chopped

1

pint

raspberries

1

pint

blueberries
DIRECTIONS:
for honey lime dressing:
Use a microplane or fine grater to grate ginger onto a cutting board or into a bowl. Set a fine mesh strainer over a small bowl. Transfer ginger pulp and any juices to the strainer. Press down on the pulp with the back of a spoon to capture the ginger's juices in the bowl. Discard solids.

Add the honey and lime juice and whisk together. Set aside.
assemble the fruit salad:
Combine the fruit in a large bowl. Start with the heavier fruits on the bottom, like pineapple and papaya and the more delicate fruit (a.k.a. raspberries)on top.

Drizzle the honey lime dressing over the fruit and gently toss to coat. Serve immediately.
for make ahead fruit salad:
If you're making this tropical fruit salad a day ahead of time, combine all the fruit except the raspberries and toss together. Just before serving add the raspberries and drizzle with the honey lime dressing.
RECIPE VIDEO:
NOTES:
Ideal for breakfast with yogurt, granola and the dressing drizzled over the top.
Yummy for dessert with some tea cookies or ice cream!
NUTRITION:
Calories:
196
kcal
|
Carbohydrates:
48
g
|
Protein:
3
g
|
Fat:
1
g
|
Saturated Fat:
1
g
|
Sodium:
18
mg
|
Potassium:
482
mg
|
Fiber:
10
g
|
Sugar:
32
g
|
Vitamin A:
589
IU
|
Vitamin C:
128
mg
|
Calcium:
61
mg
|
Iron:
2
mg
Pin "Tropical Fruit Salad" For Later!