Sweet Corn and Crabmeat Salad Recipe
Summertime is prime blue crab season and one of the best ways to enjoy it is in a lump crab salad. This one blends crab with sweet, juicy farm fresh corn, diced veggies and a tangy citrus, herb and dijon dressing. This sweet corn and crabmeat salad recipe is one of our favorites. It makes a great dip with tortilla chips, or as a filling for lettuce cups. One of my favorites is to stuff the corn and crab into avocado halves for a special lunch or light dinner with a chilled glass of wine.
Ingredients for crabmeat salad recipe
Sweet Corn on the Cob
Red Bell Pepper
Vidalia Onion
Lump Blue Crab Meat
Scallions
Jalapeno
This crabmeat salad recipe is a very simple one, but in order to get the best flavors, it's important to use the freshest ingredients you can find.
I recommend using sweet summer corn on the cob (preferably from your farmers market). The ears should be heavy for their size (an indicator of how juicy they are). Try to use the corn the day you buy it, when it's at its peak and hasn't been refrigerated yet.
I use crisp bell pepper and sweet onions to reinforce the sweetness of the corn and lump crab meat. If you like more of a bite, you can swap red onion for the Vidalia.
For a bit of spice in the crabmeat salad recipe, a finely diced jalapeno adds just the right heat. It's not overly spicy and you can moderate the heat by removing the seeds and membrane (which is where most of the capsaicin is located).
Tips for chopping vegetables for lump crab salad
The beauty of this refreshing seafood salad is the ability to have all of the flavors in a single bite.
In order to accomplish this, chop the onion and bell pepper to about the same size as the corn kernels. That may seem small (it's just a fine dice), but it makes a big difference in the presentation and enjoyability of this simple corn and crabmeat salad recipe.
You'll mince the jalapeno even smaller than the corn kernels, so that every bite gets a little bit of spice.
I grew up in Virginia (near the Chesapeake Bay) and summertime meant blue crab and long, lazy crab pickins at my Grandparents house in White Stone. If you have access to REALLY FRESH blue crab (as in, buy a bushel and steam them yourself), do it. That will always be the best.
Most of us will have to buy lump crab meat from a fish monger, which is fine too (and less work). Before you run out to buy your crab, it's good to know what the difference is between the various styles.
Colassal or Jumbo Lump Crabmeat – this is premiere, whole, unblemished chunks of crab that are harvested in one piece.
Lump Crabmeat includes the broken pieces of crab that would have been Colossal or Jumbo lump crab, if they'd been removed in one piece (hey, nobody's perfect).
Backfin – is a combination of smaller, broken pieces of lump as well as bits of meat from the body of the crab.
Special – are flakes of meat from the body only.
Claw – come from the two crab pincers. They're usually removed in once piece and has a brownish hue to the exterior. The meat is sweet, but is more likely to contain a flat piece of cartilage running through the center of the crab.
It's not necessary to use colossal or jumbo lump crabmeat for this summer salad recipe, but I do recommend lump. It has enough whole, or larger pieces to be recognizable and the smaller bits blend well with the other ingredients, giving it more of a cohesive salad look and taste.
Tips for choosing lump crab meat for the salad
Buy lump blue crab from a reputable seafood market or grocer.
Look for crab that's been packed and pasteurized and is sold in the refrigerated section of the store.
Avoid canned crab that's not refrigerated or is sold with cans of tuna fish.
Avoid imitation crab — it's not a crustacean at all. It's made from surimi – an innocuous white fish that's mashed into a paste and formed into sticks that "resemble crab". It's less nutritious than blue crab and let's be honest, it tastes nothing like the real stuff.
Since you're using real lump blue crab for this salad recipe, it's important to sift through the meat to remove any errant cartilage or shell.
How to prepare crabmeat for salad recipe
Most cans of lump crab won't have a lot of liquid in them, however, it's best to drain them well to remove any excess.
After you drain the crab, transfer it to a medium bowl and with your clean hands, gently separate the lumps of crab into individual pieces.
Visually look for any pieces of the clear cartilage or shell and remove them.
Use your fingertips to very carefully sift through the meat (fingertips are the best way to find and pick out shell).
Another method I've heard about is to spread the crab onto a rimmed baking sheet and warm the crab in a low oven. The meat itself will barely warm, but any shell will turn an orange or light pink color and be easier to spot. I've honestly never tried this method, but I thought it worth mentioning. The only caveat I see is that the cartilage won't change color — and that's normally what I find when sifting through a can of pasteurized crab.
It's very important that you don't press or crush the lump crab when you're mixing it with the rest of the salad. You paid extra for "lump" crab, so treat it reverently.
Ingredients for herbed citrus dressing
Dijon Mustard
Whole Grain Dijon Mustard (w/ whole mustard seeds)
Lemon Juice
Lime Zest & Juice
Garlic
Fresh Mint Leaves
Fresh Cilantro
Kosher Salt
Fresh Ground Black Pepper
Light Olive Oil (not Extra Virgin)
This simple dressing has two types of dijon mustard, a blend of citrus, fresh herbs, garlic and light olive oil for a fresh, tangy flavor that drapes the corn and crabmeat salad recipe to enhance the natural sweetness of the ingredients. Rather than masking the flavors, it draws them out.
I use light olive oil instead of Extra Virgin for this recipe because the extra virgin tends to be too strong for the delicate flavors of the crab and corn.
You don't need to use all of the dressing in the corn and lump crab mix, I usually start by adding just a little at a time and tossing the salad gently to combine. Then taste the salad for seasonings and add more only if it's necessary.
Don't worry, any leftover dressing is great over other salads or drizzled over grilled chicken, pork or other seafood. You can even drizzle it over steamed vegetables or potatoes (delish). It will hold up for 3-4 days, covered in the refrigerator.
Make ahead & storage tips for seafood salad recipe
Can I make the crabmeat salad recipe ahead of time?
Yes. You can make this salad earlier in the day to serve later. Don't add the dressing until you're just ready to serve it, so that its really vibrant on the corn and lump crab salad.
How long will the crabmeat salad last in the refrigerator?
It should last between 3-5 days. However, the herbs in the dressing will wilt and the vegetables may weep some liquid. I recommend using a slotted spoon to scoop it from the container to drain excess moisture.
Can I freeze crab?
Technically, yes, you can freeze crab, however, it changes the texture of the meat, so I don't recommend it. Do not freeze the crabmeat salad — the vegetables won't do well and the dressing isn't made for freezing.
Ideas for serving sweet corn and crab salad:
As a snack or appetizer with tortilla or plantain chips or as a topping for crispy fried tostones.
As an elegant passed hors d'oeuvres (for baby showers or cocktail parties when stuffed into mini Campari tomatoes.
As a light lunch or dinner with avocado. Fill avocado halves with a mound of fresh corn and crabmeat salad and drizzle with extra dijon herb dressing. (Crab and avocado salads are healthy and indulgent at the same time).
Fill soft butter lettuce leaves with crab salad and sprinkle with extra cilantro leaves for an easy presentation. This is especially nice before a larger dinner. As an appetizer, it will serve 8 with about 1/2 cup of salad.
More crabmeat and seafood salad recipes you might like: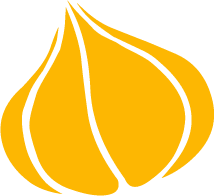 Tried this recipe? Leave a rating and review.
Your comments and shares are invaluable to me and the thousands of readers who use this site daily. If you've made the recipe, leave a star rating and review. We want to hear how you liked it.
We'd love it if you shared the recipe with your friends on social media!
Sweet Corn and Crabmeat Salad
This fresh seafood salad is perfect for summer. It uses the sweetest corn off the cob with real lump blue crab meat and finely chopped veggies in a tangy citrus dressing. Make this crabmeat salad recipe to stuff into avocado halves, lettuce leaves or as a filling for campari tomatoes for a fun appetizer. This lump crab salad is a light and refreshing lunch or dinner.
INGREDIENTS:
for the crab salad:
2

large

ears corn on the cob

½

red bell pepper

diced

⅓

cup

sweet onion, such as Vidalia

diced

2

scallions

white and green parts, thinly sliced

1

pound

lump blue crab meat

picked through to remove any shells or cartilage

1

jalapeno

finely diced
for the citrus dressing:
1

tablespoon

whole grain dijon mustard

1

teaspoon

regular dijon mustard

1

lime

zested and juiced

1

lemon

juiced

2

large

cloves garlic

minced

1

tablespoon

fresh mint leaves

chopped

¼

cup

fresh cilantro

chopped

1

teaspoon

kosher salt

½

teaspoon

pepper

½

cup

light olive oil
DIRECTIONS:
for the corn and crabmeat salad:
Cut the kernels of corn off the cob. If you have a nifty corn stripper, use it, otherwise, hold an ear of corn vertically in a bowl. Use a sharp knife to cut the kernels off the cob using a sawing back and forth motion from the top of the corn cob to the bottom. Rotate the cob as you cut off the rows of kernels. Continue with the other corn cob.

Add the diced red pepper, onion, green onions and jalapeno to the bowl with the corn. Toss to blend and set aside.

Transfer the crab to a small bowl and gently pick through it to remove any stray shells or cartilage. Drain any liquid from the crab and add it to the vegetables. Gently toss to blend.
for the citrus dressing:
In a medium bowl, mix the garlic, lime zest, whole grain and regular dijon mustard, chopped mint and cilantro, salt and pepper. Add the lemon and lime juice.

Whisk the dressing ingredients together until blended, then drizzle in the olive oil slowly as you continue to whisk. The ingredients should emulsify.

You may not need all the dressing for the salad, but any leftovers can be drizzled over the crab salad when you serve or used to dress steamed or grilled veggies or a simple green salad.
assemble the crabmeat salad recipe:
Drizzle about half the salad dressing over the crab mixture and toss to coat. Taste for seasonings. If it needs more dressing, add it about 1-2 tablespoons at a time.
to serve:
This simple corn and crabmeat salad recipe is great on its own, but it's also easy to dress up. Stuff the corn and blue crab salad in an avocado half or butter lettuce leaves.

For an appetizer or hors d'ouvres, hollow out mini Campari tomatoes and fill with the crabmeat salad.

Serve as a refreshing seafood dip with corn tortilla chips.
NUTRITION:
Calories:
285
kcal
|
Carbohydrates:
14
g
|
Protein:
16
g
|
Fat:
19
g
|
Saturated Fat:
3
g
|
Polyunsaturated Fat:
2
g
|
Monounsaturated Fat:
13
g
|
Trans Fat:
1
g
|
Cholesterol:
32
mg
|
Sodium:
1068
mg
|
Potassium:
387
mg
|
Fiber:
2
g
|
Sugar:
5
g
|
Vitamin A:
576
IU
|
Vitamin C:
39
mg
|
Calcium:
57
mg
|
Iron:
1
mg
Pin It For Later!