Grilled Pork Tenderloin Recipe
This grilled pork tenderloin recipe is a quick and easy dinner idea for any night of the week. The flavors in this dish are Caribbean-inspired with a tequila-spiked cilantro-lime marinade for the pork tenderloin and a lip-smacking fruit salsa.
This post has been updated for recipe, photos and content since its original publication in 2015.
This simple marinated grilled pork tenderloin recipe can be assembled quickly and only needs to soak in the flavorful marinade for an hour or two (but the longer, the better).
Ingredients for smoky cilantro lime marinade

SaveSave
Garlic
Fresh Ginger
Honey
Tequila
Lime
Kosher Salt
Jalapeno
Ground Cumin
Dried Oregano
Red Onion
Cilantro
Olive Oil
None of the pork tenderloin marinade ingredients could be considered a wallflower. Each one is bold and flavorful on its own. Together, they're a powerhouse.
The cumin adds a smoky flavor to the marinade and seasons the grilled pork loin with Caribbean flavors. The fresh ginger, garlic and red onion lend a plucky heat to the mix, and the honey, lime, tequila and fresh cilantro balance it all out.
How to make marinade for pork tenderloin
Combine the garlic, ginger, lime zest, cumin, oregano, honey, tequila, and salt in a medium bowl.
Mix well to combine, then add the chopped cilantro, jalapeno, onions and olive oil. Stir again.
Use paper towels to pat the pork tenderloin dry and transfer the meat to a resealable zip-top bag.
Pour the boozy cilantro lime marinade over the pork and squeeze out any excess air pockets. Seal the bag and massage the pork tenderloin all over with the marinade.
Refrigerate the pork tenderloin in the marinade for at least 1-2 hours, flipping it once or twice to ensure it's evenly marinated (you can even let it hang out all day).
Special equipment for the marinade
You don't need to worry about special knife skills for this marinade. In fact, for the really "fine" stuff like ginger, garlic and lime zest, I recommend using a Microplane grater. The Microplane breaks down the fibers and rind to release the aromatics and add even more flavor to the smoky tequila cilantro lime marinade.
Pro-tip
Spray the measuring spoons or cup with nonstick spray before measuring out the honey (or any other sticky ingredient). This will ensure that every bit gets poured into the mix instead of wasting half of it.
About half an hour before you want to grill the meat, remove it from the refrigerator and let it rest on the counter to come closer to room temperature.
How to grill the marinated pork tenderloin
Preheat the grill to a medium high heat, about 450°. Don't add the meat until the grill is hot, otherwise it'll stick to the grates and won't release easily.
Remove the pork tenderloin from the marinade and pat dry with paper towels. This is important because you want the meat to sear, not steam.
Place the pork directly over the heat source and close the lid.
Cook the pork for about 5-7 minutes, before flipping it over to cook for another 5 or more minutes or until it reaches your desired doneness.
The pork is at a safe temperature when it reaches 145°, but we usually remove it a few degrees before it gets there, because the meat continues to cook even after you remove it from the grill. It's called residual or carryover cooking and it's real.
What should be the temp of grilled pork tenderloin?
According to the USDA, the "safe" temperature for grilled pork tenderloin is 145°F.
Previous recommendations were to cook it to 160°F, but they have since standardized their recommendations to 145° for all meat cuts with a 3-minute rest time after cooking. For ground pork, the recommendation is 165°.
To be assured that your grilled pork tenderloin is cooked to the safe temperature, I recommend a good instant read thermometer like the Thermoworks, Thermapen One [affiliate link}.
About the Thermapen One
Uses everyday batteries.
Has an easy to read, large display with automatic backlight for grilling in the dark
The probe is super accurate within seconds.
It folds up safely in your kitchen drawer, so you don't inadvertently stab yourself when rummaging through to find it.
(I mention all of these things, because I swear, they've all happened more than once to me — but no more.)
The Thermapen is not a cheap item, but it's one you'll have your whole life, which seems like a value when compared to the others that I've had to replace time and again.
Because this marinated grilled pork tenderloin isn't a big piece of meat, getting the right doneness is important, so grab your Thermapen with this affiliate link and be the boss of dinner.
What to serve with marinated grilled pork
I like to offset the smoky richness of this grilled pork tenderloin with a vibrant, bright pineapple mango salsa. The sweetness of the fresh tropical fruits with spicy bits of chili pepper adds a big pop of flavor to the meat.
My daughter loves the combination of this grilled pork recipe with a sweet tropical salsa because it's light and healthy, but it's so satisfying. You don't have to go this route, however.
Here are some other toppings to serve with the grilled pork tenderloin.
You'll love the straightforward nature of the marinated grilled pork tenderloin.
It's a great dinner idea for summer cookouts and easy family dinners, and that cilantro lime marinade is the BOMB.
There should be enough marinade to coat two or even three tenderloins, and it's just as easy to cook more, so feel free to invite your friends or neighbors over.
Just be sure to have plenty of salsa to go with it!
Easy side dishes to pair with marinated pork tenderloin on the grill: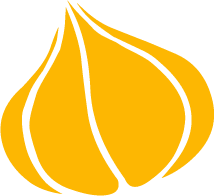 Tried this recipe? Leave a rating and review.
Your comments and shares are invaluable to me and the thousands of readers who use this site daily. If you've made the recipe, leave a star rating and review. We want to hear how you liked it.
We'd love it if you shared the recipe with your friends on social media!
Grilled Pork Tenderloin Recipe
If you're looking for an easy marinated grilled pork tenderloin, this recipe is a winner. The cilantro-lime marinade has a shot of tequila giving it a tropical Caribbean flavor. Serve with a tasty fruit salsa for a healthy dinner.
INGREDIENTS:
for the tropical tequila marinade:
3

cloves

garlic

minced

1″

knob

ginger root

grated

1

lime

zested and juiced

2

tablespoons

honey

2

tablespoons

tequila

1

teaspoon

kosher salt

1

jalapeno

minced

2

teaspoons

ground cumin

1

teaspoon

oregano

¼

red onion

thinly sliced

½

cup

cilantro

chopped

¼

cup

olive oil

1

pound

pork tenderloin
serve with:
DIRECTIONS:
In a medium bowl, combine the garlic, ginger, lime zest, honey, kosher salt, tequila, lime juice, cumin and oregano. Whisk to combine. Stir in the red onion, chopped cilantro and olive oil.

Pat the pork dry with paper towels and transfer to a zip top plastic bag. Pour the marinade over the pork and press out excess air. Seal the bag and massage the pork, so that it's coated with the marinade.

Marinate the pork in the refrigerator for 2 hours. Remove the pork from the refrigerator about 20-30 minutes before you start to grill it, so that it comes to room temperature.

When you're ready to grill the pork, heat the grill to a medium high heat (400°-450°).

Remove the pork from the marinade and brush off the excess. Pat dry with paper towels and transfer to the grill.

Cook the pork for about 10-15 minutes, turning about halfway through and watching for flare-ups.

Cook the pork to an internal temperature of 145° for medium rare, 160° for medium. Let the pork rest for at least 5 minutes to allow the juices to settle.

Slice crosswise into ½" thick pieces to serve. Arrange on a platter and serve with pineapple mango salsa either on the side or spooned over the top.
NOTES:
There should be enough marinade for 2 pork tenderloins if you need more. So invite your friends over and enjoy.
NUTRITION:
Calories:
323
kcal
|
Carbohydrates:
13
g
|
Protein:
24
g
|
Fat:
18
g
|
Saturated Fat:
3
g
|
Polyunsaturated Fat:
2
g
|
Monounsaturated Fat:
12
g
|
Trans Fat:
1
g
|
Cholesterol:
74
mg
|
Sodium:
64
mg
|
Potassium:
532
mg
|
Fiber:
1
g
|
Sugar:
9
g
|
Vitamin A:
205
IU
|
Vitamin C:
11
mg
|
Calcium:
38
mg
|
Iron:
2
mg
Pin "Grilled Pork Tenderloin with Tropical Salsa" for later!SaveSave