Want to perk up mealtime? This easy pineapple chutney is the best condiment for pork, chicken, and seafood. The Caribbean flavors will make your tongue tingle and this versatile chutney recipe is a great make-ahead side dish for your holiday table. Try this pineapple chutney with baked ham for a mouthwatering combination.
The sweet, tangy flavor of fresh pineapple is incredibly versatile. Of course it's delicious in desserts, like pineapple upside down cake, and pineapple sorbet, but I also use it in drinks like a classic pina colada, this pineapple mojito or a non-alcoholic pineapple green tea punch.
Pineapple also goes with savory dishes, creating a yin-yan contrast with proteins like homemade baked ham. This pineapple chutney recipe is ideal for jazzing up sliced ham, grilled chicken or pork, and even fish or seafood.
Why you'll love this recipe:
It's quick and easy to make and is ready to eat in under half an hour.
You can make fresh pineapple chutney several days ahead.
A splash of rum gives this chutney recipe a taste of the islands.
It's got a little spicy kick, but you can make it as tame or fiery as you like by moderating the amount of jalapeno and red pepper flakes used.
Unlike fresh pineapple salsa, which is best eaten when you make it, pineapple chutney improves overnight.
This homemade chutney is gluten-free, dairy-free and vegan.
Ingredients:
Red Onion – you can also use yellow or white onion, but we like the color red onion imparts.
Sweet Bell Pepper – use red, yellow or orange bell peppers, but avoid green bell peppers as their flavor will clash.
Olive Oil – for sauteeing the vegetables.
Fresh Pineapple (I prefer fresh pineapple, but you can use frozen or drained canned pineapple chunks.
Apple Cider Vinegar – to give the acidic, tangy quality to the pineapple chutney recipe. (You can also use red or white wine vinegar).
Brown Sugar – we prefer light brown sugar, but dark brown or granulated white sugar work too.
Fresh Ginger – we use a microplane grater to mince the ginger root into tiny bits which will blend well with the fruit chutney.
Jalapeno – If you like it hot, keep the seeds and membrane, but if you are spice averse, discard them.
Mustard Seed – whole mustard seed can be found in the spice aisle and add tangy pops to this condiment.
Ground Coriander – dried coriander has a floral quality that enhances the flavor of the pineapple.
Crushed Red Pepper Flakes – for a kick of spice. Moderate the amount according to your tastes.
Rum– I recommend golden rum, like Mount Gay or Appleton's.
At first glance, you might think that chutney and salsa refer to the same thing; a fruity condiment to serve with meats, poultry and seafood, but there is a difference.
Chutneys usually combine fruits, vegetables, sugar and vinegar simmered to create a multi-layered condiment. Though in India, it can also refer to fresh and pickled varieties.
The difference between chutney and salsa
Salsas aren't cooked. They are blends of freshly chopped vegetables (and fruits) with fresh aromatics like herbs, garlic, onions and sometimes citrus juices or zest. Salsas generally don't use vinegar (though some fresh lime or lemon juice is common and provides a clean acidic bite).
Chutneys are cooked with sweetener (sugar, brown sugar, honey) and vinegar to give them a sweet/sour pop. They are usually made from fruit and cooked over the stove to blend the flavors. Chutneys usually include dried spices, which bloom to life when they've been heated through.
How to make chutney:
Sweat the onions and sweet bell peppers in olive oil over medium heat.
Add the brown sugar and cider vinegar and cook down until the liquid is reduced and syrupy.
Add the pineapple, jalapeño, ginger, coriander, mustard seed and crushed red pepper flakes and simmer until the pineapple has softened, the spices are well blended and the liquid has almost evaporated.
Add the rum and simmer for an additional 2 minutes. Remove from heat and let cool to room temperature.
Pro-tip:
Pineapple chutney shouldn't be soupy or too wet. Cook the fruit mixture until most of the liquid has evaporated; you should be able to sweep a wooden spoon across the bottom of the pan without immediately filling in the gap with the juices.
FAQ's
What type of rum should I use?
I add a few tablespoons of golden rum to this pineapple chutney recipe to smooth out the vinegar bite. It mellows the flavors, and I think that "what grows together, goes together." Pineapples are generally grown in the same tropical climates as sugar cane (used for making rum). A few tablespoons of a mid-range, drinkable golden rum is perfect here. Save your Rhum Agricole for sipping.
What is chutney vs. jam?
They are similar in that fruits are cooked down into a condiment, but jams are sweeter, whereas chutneys have savory notes and include vinegar and other unsweet spices.
Will the alcohol cook off in the pineapple chutney recipe?
Yes. Most of it should cook off in the last two minutes of simmering.
Is the rum flavor strong?
No. In fact you won't notice the rum so much as how it softens the flavors in the recipe. If you taste the pineapple chutney before adding the rum and again after, it's not quite as acidic.
Variations:
Use whole-grain Pommery mustard instead of mustard seed.
Swap rum for tequila (anejo or reposado work well).
Add fresh chopped mango to the pineapple chutney for a blend of tropical flavors.
Use other types of chopped hot pepper, like serrano or Thai chiles. Avoid the really hot ones like scotch bonnets (or use them sparingly) otherwise they can overpower the flavors.
Add a pinch of cinnamon or cloves for a warmer flavor.
Stir in fresh chopped cilantro and a squeeze of lime juice at the end of cooking for a fresh flavor.
I don't usually add salt to this pineapple chutney recipe, but that doesn't mean you can't. Start with a quarter teaspoon of kosher salt and taste as you go.
I like to serve fruit chutney at room temperature to go with other things like poultry or sliced ham. Put it in a small serving dish with a spoon and let your diners help themselves.
Beyond that, this chutney with pineapple, rum and chiles can perk up many things.
How do you serve fruit chutney?
Pineapple chutney is THE condiment to accompany curries. It creates the perfect balance of sweet, savory and aromatics that hit your palate in a rush. If you've ever had Indian food, you know what I mean.
Add a few tablespoons to steamed rice and toss to give an island flavor the side dish.
Spread cream cheese on a cracker and top with a spoonful of pineapple chutney as an appetizer.
Stir into sour cream and mayonnaise for a tropical dip for chips and crudité.
Mix with mayo as a spread for chicken, ham or pork sandwiches, or toss with cooked shrimp for a pineapple-inspired remoulade.
What does pineapple chutney go with?
More salsa and chutney recipes: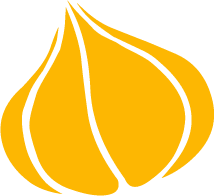 Tried this recipe? Leave a rating and review.
Your comments and shares are invaluable to me and the thousands of readers who use this site daily. If you've made the recipe, leave a star rating and review. We want to hear how you liked it.
We'd love it if you shared the recipe with your friends on social media!
Pineapple Rum Chutney
This tropical pineapple chutney is savory, spicy and sweet; perfect over grilled chicken, pork and seafood.
INGREDIENTS:
½

cup

diced red onion

½

red bell pepper

diced

1

tablespoon

olive oil

2

cups

fresh pineapple

chopped to 1/2″ pieces

¼

cup

apple cider vinegar

¼

cup

brown sugar

1

inch

knob ginger

peeled and grated (about 1 tablespoon)

½

jalapeno pepper

seeded and minced

½

teaspoon

whole mustard seed

¼

teaspoon

ground coriander

⅛

teaspoon

crushed red pepper flakes

2

tablespoons

golden rum
DIRECTIONS:
In a medium saucepan, heat the

1 tablespoon olive oil

over medium heat. Add the

½ cup diced red onion

and

½ red bell pepper

and sweat the vegetables until they're softened but not browned, stirring occasionally.

Add the

¼ cup apple cider vinegar

and

¼ cup brown sugar

. Bring to a boil, then reduce heat and simmer with the lid off the pan for 5-7 minutes or until the the liquid has reduced by half and has become syrupy, stirring occasionally.

Add the

2 cups fresh pineapple

,

1 inch knob ginger

,

½ jalapeno pepper

,

½ teaspoon whole mustard seed

,

¼ teaspoon ground coriander

and

⅛ teaspoon crushed red pepper flakes

and simmer for another 5 minutes, stirring occasionally until the jalapenos are softened and most of the liquid has evaporated. Stir in the

2 tablespoons golden rum

and cook for an additional 2 minutes. Remove from heat and taste for seasonings. Adjust as necessary.

Store the chutney in a sealed glass jar in the refrigerator for up to a week.
NOTES:
Store chutney in a sealed container in the refrigerator.
NUTRITION:
Calories:
162
kcal
|
Carbohydrates:
28
g
|
Protein:
1
g
|
Fat:
4
g
|
Saturated Fat:
1
g
|
Sodium:
8
mg
|
Potassium:
180
mg
|
Fiber:
2
g
|
Sugar:
23
g
|
Vitamin A:
551
IU
|
Vitamin C:
62
mg
|
Calcium:
27
mg
|
Iron:
1
mg
Pin "Pineapple Rum Chutney" for later