Want a quick and easy tropical rice pilaf side dish for chicken, pork and seafood? This simple Hawaiian rice has only 3 ingredients and is ready to eat in 30 minutes. It's got pops of sweet and a little heat without being overpowering. If you don't have pineapple chutney, use another variety for this chutney rice pilaf. Try this pineapple rice recipe for a lively summer side dish, it'll be a hit with your family.
For Hawaiian rice, you start with… rice. You don't need anything fancy. I use an inexpensive, long-grain variety for this pineapple rice recipe, but I don't follow the instructions on the package. I've got my own technique…
This may seem like a no brainer — everyone can cook rice, right? Well, if you've got your method down and don't need my help, great! However, if you've struggled with pots overflowing, or mushy, gluey rice in the past, stick around for this foolproof preparation (which couldn't be any easier).
How to cook rice for Hawaiian rice pilaf
Rinse your rice. You can use the strainer method or the bowl method, but don't skip this step. It takes away excess starch, which is the first step to perfectly cooked rice. I use the strainer… you'll see why in a minute.
Fill a 3 quart saucepan about 3/4 full with water and bring it to a full boil over high heat. When the water boils add about a teaspoon of salt, and then stir in the rice.
Boil the rice (without the lid on the pan) for 15 minutes (or depending on the rice you're using, about 5 minutes LESS than what the package recommends).
Use the aforementioned fine mesh strainer to drain the cooked rice. Just pour it directly from the pot into the mesh receptacle and give the strainer several good shakes and taps to remove as much of the liquid as possible.
Transfer the rice back to the same pot you cooked it in and secure it tightly with the lid. Let the rice rest, covered, for 10 minutes. (This is the step that actually steams the tropical rice.)
Remove the lid and fluff the rice with a fork. It's ready for the pineapple rice recipe…
I promised you a quick and easy tropical rice side dish, right? This "recipe" is just that with only 3 ingredients. One of those is pineapple chutney. You can use store-bought chutney, but my quick and easy recipe is a good one and whenever I make it, this pineapple rice recipe is never far behind. If you don't have the pineapple chutney, try it with Major Grey's or another chutney variety.
Ingredients for tropical rice recipe
Long Grain White Rice
Fresh Cilantro
Assembling pineapple rice recipe
Add the pineapple chutney to the steamed rice and gently toss it into the rice so that the chutney is evenly distributed.
Add the fresh chopped cilantro and toss to combine.
Serve.
Additional optional add-ins that are good:
Add-ins are completely optional, but if you're in the mood to switch it up, these are my recommendations:
Sliced toasted almonds
Toasted sweetened coconut
Diced, cooked ham or chicken (for a complete meal)
Hawaiian pineapple rice is a tasty side dish
See? Super easy. The thing is, the pineapple chutney, with its layers of sweet, spicy, tangy flavors add a flavorful pop to plain white rice and makes it infinitely more interesting. Keep this tropical chutney pilaf in your back pocket when you want to impress (without much effort).
What goes with Hawaiian rice pilaf?
More rice recipes you might like: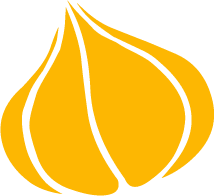 Tried this recipe? Leave a rating and review.
Your comments and shares are invaluable to me and the thousands of readers who use this site daily. If you've made the recipe, leave a star rating and review. We want to hear how you liked it.
We'd love it if you shared the recipe with your friends on social media!
Pineapple Rice
A quick and easy side dish with tropical flair. Perfect with shrimp, chicken and pork.
INGREDIENTS:
1

cup

rice

¾

cup

pineapple chutney

¼

cup

cilantro

chopped
DIRECTIONS:
Add the rice to a mesh strainer and run cold water over it to rinse off the starch — rinse until the water coming from the bottom of the strainer is clear.

Fill a large saucepan with water. Cover and set over high heat and bring to a boil. Stir in the rice and cook for 15 minutes, stirring occasionally.

Remove the rice from the heat. Place a large mesh strainer over the sink and pour the rice into the strainer to drain all the liquid (shake it a few times to make sure you've gotten as much liquid out as possible.) Transfer the rice back to the same pot it was cooked in and cover tightly with a lid. Set aside for 10 minutes to steam.

When rice has perfectly steamed, fluff it with a fork and add the chutney & cilantro. Toss to combine and serve.
NUTRITION:
Calories:
346
kcal
|
Carbohydrates:
81
g
|
Protein:
4
g
|
Fat:
1
g
|
Saturated Fat:
1
g
|
Sodium:
23
mg
|
Potassium:
102
mg
|
Fiber:
1
g
|
Sugar:
31
g
|
Vitamin A:
67
IU
|
Vitamin C:
6
mg
|
Calcium:
26
mg
|
Iron:
1
mg
Pin "Quick & Easy Pineapple Rice" For Later!