Creamy Coconut Mango Rice
Looking for a tasty, tropical rice side dish? This Coconut Mango Rice is one of the best. made with regular long grain rice, it's creamy and lush, dotted with tangy bits of fresh mango and sweet golden raisins, unsweetened coconut milk, a splash of orange juice and a cinnamon stick. This isn't a sweet sticky rice, but rather a savory coconut rice recipe that has some sweet elements. Try this Caribbean rice with pork, chicken and seafood.
Say bye-bye to plain, boring rice. Adios. A bientot. Auf wiedersehen. See ya — because Creamy Coconut Mango Rice is where it's at, folks.
I'm not going to claim that this is the "perfect" side dish for every occasion but if your having jerk chicken, jerk pork or seafood for dinner and you want a side dish with a tropical vibe, give this coconut rice recipe a try.
This creamy coconut mango rice is savory and sweet, nuanced with spices and tropical flavors that enhance without overpowering the rice. The best part are the sweet nuggets of plump golden raisins and fresh, tangy mangoes nestled in the creamy coconut rice.
Ingredients for Mango Coconut Rice
Olive Oil
Mangoes
Golden Raisins
Red Onion
Butter
Cinnamon Stick
Orange Juice
Unsweetened Coconut Milk
Water
Long Grain Rice
Kosher Salt
Green Onion
How to make coconut rice recipe with mangoes
Sauté the red onion in the olive oil until it's softened and slightly translucent and stir in the golden raisins and diced mangoes. Cook and stir occasionally, about 2 minutes. Set aside.
In a large saucepan, combine the butter, coconut milk, orange juice, water and cinnamon stick and heat until the mixture comes to a boil.
Stir in the rice and reduce the heat to a low simmer. Cook and stir until the liquids are absorbed and the rice is tender, but not mushy.
Gently fold the mango mixture into the coconut rice and top with sliced green onions to serve.
How is this coconut mango rice different from the Thailand dessert?
Well, first of all, this mango rice is a side dish, not a dessert. It's not overly sweet and the coconut flavor fades into the background. You know it's there, but it doesn't taste like a candy bar.
Instead this coconut rice recipe with juicy mango and raisins is like a Caribbean rice pilaf.
This Caribbean rice recipe is very popular on Pinterest, too.
Here's what some cooks had to say about it:
"Best rice recipe ever!!"

beachgal0129
"Just awesome! Plates were wiped clean."

saisangeeta14
"Came out amazing and pairs great with jerk chicken:)"

nikkigreenberg7
"Excellent coconut mango rice recipe!"

Pat S.
Pro-Tips:
Stir the rice in the coconut milk mixture frequently until the rice absorbs the liquid and becomes tender. If the liquid evaporates before the rice is tender, you can add additional liquid (water) about ¼ cup at a time until it's done.
Why you'll love this coconut mango rice
This Caribbean style rice has the texture of a creamy risotto, which is one of the reasons it's so popular in our house.
The cinnamon stick, orange juice and unsweetened coconut milk gives the rice a tropical aroma and flavor without any one dominating. And because there's no added sugar, it's a savory coconut rice side dish.
The only sweet part of the coconut rice is the sautéed mango and raisins, but even they are simmered with red onion, which softens their sugary flavors.
Mango rice FAQ's
Can I make the creamy coconut mango rice in advance?
Yes, you can make this earlier in the day and reheat it in the microwave.
Can I freeze coconut rice?
Yes. Freeze it in a sturdy freezer container for up to two months. Thaw before reheating.
Can I use sweetened coconut milk or cream of coconut?
No. These are very different ingredients and they would change this Caribbean rice from being a savory side dish to a sweet one. Plus, cream of coconut is much thicker than coconut milk. If you'd like a pina colada rice pudding recipe (for a sweet) here's my fave.
What to serve with creamy coconut mango rice:
More rice recipes you'll love: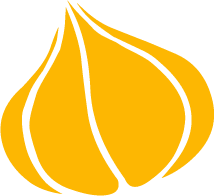 Tried this recipe? Leave a rating and review.
Your comments and shares are invaluable to me and the thousands of readers who use this site daily. If you've made the recipe, leave a star rating and review. We want to hear how you liked it.
We'd love it if you shared the recipe with your friends on social media!
Coconut Mango Rice
A tropical savory-sweet Caribbean rice blend that goes great with grilled chicken, pork and seafood or anything with jerk seasoning! Try this risotto-style coconut mango rice tonight.
INGREDIENTS:
1½

teaspoons

olive oil

1

firm, ripe mango

peeled and diced into 1/2″ pieces

⅓

cup

golden raisins

⅓

cup

red onion

chopped

2

tablespoons

butter

1

cinnamon stick

¼

cup

orange juice

½

cup

unsweetened coconut milk

1¾

cup

water

+ more as needed

1

cup

rice

¼

teaspoon

kosher salt

1

green onion,

finely sliced
DIRECTIONS:
In a small saucepan, heat the olive oil over medium high heat. Add the onions and saute until tender and slightly transclucent. Add the golden raisins and mango and cook, stirring occasionally 1-2 minutes until raisins are slightly plump. Don't overstir — you don't want the mango to fall apart. Remove from heat and set aside.

In a large saucepan, heat the butter, cinnamon, orange juice, coconut milk and water over medium-high heat until it reaches a boil. Stir in the rice and return to a boil, then reduce the heat to a simmer (about medium-low), stirring very frequently. Cook until the liquid has been absorbed and the rice is tender. If the liquid evaporates and the rice still hasn't cooked, add water in ¼ cup increments and continue cooking until rice is tender. Remove from heat.

Gently fold the mango mixture into the rice mixture, so it doesn't break apart the mangoes. Sprinkle with green onion and serve.
NOTES:
Store leftovers in an airtight container in the fridge for 3-5 days.
NUTRITION:
Calories:
248
kcal
|
Carbohydrates:
38
g
|
Protein:
3
g
|
Fat:
9
g
|
Saturated Fat:
6
g
|
Cholesterol:
10
mg
|
Sodium:
140
mg
|
Potassium:
215
mg
|
Fiber:
1
g
|
Sugar:
10
g
|
Vitamin A:
455
IU
|
Vitamin C:
16.3
mg
|
Calcium:
27
mg
|
Iron:
0.8
mg
Don't Forget To "Pin It" For Later!