Black Bean and Rice Salad with Cumin Lime Dressing
This is one of our favorite summer rice salads. I make it ALL THE TIME because it's an easy make ahead side dish for picnics, barbecues, potlucks and tailgates and goes well with all our grilled favorites. I like to brown rice for this recipe, but it's good with white rice too. This healthy black bean and rice salad recipe with tri-color sweet peppers, wholesome brown rice, toothsome, fiber-rich kale and a tangy cumin lime dressing is my secret weapon for summer entertaining.
Bored with the standard summer side dishes? Try this flavorful, healthy black bean and rice recipe. You can make it ahead of time and it lasts for days in the refrigerator.
This simple black bean and rice salad goes great with smoked BBQ ribs and chicken and can even be a tasty vegan main dish for workday lunches.
What you'll need for black bean and rice salad:
Brown Rice
Yellow Bell Pepper
Orange Bell Pepper
Red Bell Pepper
Scallions
Canned Black Beans
Red Onion
Curly Kale
No fancy or unusual ingredients for this black bean and rice recipe. Just a few garden staples and a can of black beans.
Have you struggled to cook perfect rice?
Unless you have a rice cooker, I've found that cooking rice can be hit or miss. Despite my best efforts with a 2:1 water to rice ratio, I've ended up with gluey grains, or a pot of scorched rice that aren't quite cooked through. Plus, the water in the pot always seems to boil over and make a mess of the stove.
If you've ever had this happen to you, try my foolproof method for cooking rice. No measuring required.
Bonus, you can use this method for brown rice, white rice, wild rice, black rice … you name it!
How to cook brown rice for salad
Bring a large pot of water to a boil. (Don't worry about measuring, just make sure it's a bunch more than is called for… Usually 3 to 4 cups of water to 1 cup of rice.
Add a pinch of salt when the water comes to a boil
Stir in the rice (don't cover the pot) and reduce the heat to a rapid simmer.
Cook the rice for about 5 minutes LESS TIME than the package suggests.
Strain the rice through a fine mesh strainer, draining as much liquid as you can.
Put the hot rice back into the pot (not on the heat) and put the lid on tightly.
Let the rice steam (off of the stove) for 10 minutes.
Rice salad sounds simple, right? Mix together cooked rice with the other ingredients and voila… not quite.
Avoid this common mistake for a perfect rice salad every time.
Don't use hot cooked rice. If you add hot rice to a salad, the residual heat will soften and wilt the vegetables.
Hot grains will also soak up more dressing than room temperature or cold ones and result in a sticky, gluey and wholly unappetizing mess.
To take this into account, cook the rice before you start to assemble the salad. You can do this a few hours… or a few days before. You can't rush the rice… so don't even try.
The key to perfect black bean and rice salad: cook, cool and dry the rice completely.
The best way to do that is to transfer the cooked brown rice to a wide, shallow bowl and use the back of a wooden spoon to gently spread it out into an even layer.
Let the cooked rice cool and dry for at least 15 to 20 minutes.
The steam will naturally rise from the rice and start to dry out the individual grains. It will cool to room temperature and will be ready to assemble with the salad by the time you've finished prepping the other ingredients.
What sets this black bean and rice salad apart from others is the dressing. It's smoky, tangy and utterly irresistible. The fresh lime zest and juice with cumin and a hefty dose of garlic remind me of my favorite local Cuban restaurant.
Ingredients for black bean and rice salad dressing
Garlic
Cumin
Lime Zest
Lime Juice
Dijon Mustard
Kosher Salt
Freshly Cracked Black Pepper
Good Quality Olive Oil
Mix up the dressing in a glass measuring cup or bowl and set aside.
You can use this homemade vinaigrette on lots of other salads or grilled meats (so if you have any leftover, put it to good use).
Tips for making black bean and rice salad
Chop the bell peppers into an even half-inch dice. You don't want big chunks. In fact, the chopped vegetables should be cut to roughly the same size as the black beans.
Rinse and drain the black beans well. Pour the beans into a colander and run cold water over them until the water runs clear. Set aside to dry.
If the red onions are too potent (i.e. strong, sharp, tear-inducing), chop them and transfer to a bowl of ice water for 10 minutes. This will take away some of the sharpness and sting. Drain the onions and pat them dry with a paper towel before using.
Kale can be tough and chewy unless you treat it properly.
Prepping kale
Wash and dry the kale thoroughly.
Transfer it to a cutting board and massage the kale vigorously with both hands until it starts to soften.
After massaging, the kale will become a much more vibrant green color and it will take on a grassy fragrance.
Bunch the kale into a tight ball in your fist, then use a sharp knife to cut the bunched greens into thin ribbons.
Properly prepping the kale makes it more visually appealing & easier to eat.
Combine all of the veggies together in a large bowl and toss to mix. It already looks like a rainbow, don't you think?
Assembling brown rice and black bean salad
I like to assemble (and serve this dish in a wide, shallow bowl. It helps to dry the rice and it makes an impressive looking dish. This bowl is about 3″ deep and 14″ in diameter.
Confirm that the rice is cool and mostly dry (it should feel a bit tacky).
Add the mixed vegetables to the rice and gently toss.
Dressing the black bean and rice recipe
Don't add the dressing all at once.
Instead, pour the dressing over the salad about 1/4 to 1/3 cup at a time, tossing completely after you add it the vinaigrette.
The salad should be well dressed but not wet or drowning in the dressing. If you have leftovers, keep them for another salad or to dress grilled chicken, pork, seafood or steamed veggies.
Taste for seasonings and adjust as necessary.
Taste the salad for seasonings after its assembled. This is a step many people forget, but tasting the food to make sure it's well seasoned can be the difference between a ho-hum dish and a stellar one.
Just be mindful about seasoning… Usually, when you think to add more salt for seasoning, it could actually benefit from a little more acid. (In the case of this brown rice and black bean salad — that means lime juice.)
FAQ's
How long will the black bean and rice salad last?
This salad holds up very well for 3-4 days sealed in the refrigerator.
Can I use other types of rice in the recipe?
Yes. You can use long grain white rice, jasmine or basmati rice. Avoid wild rice or black (forbidden)rice in this salad recipe.
Can this salad be frozen?
No. The fresh bell peppers and kale will not do well in the freezer.
Can I use another type of legume?
Yes. You can try canned garbanzo beans or cannellini beans in this recipe, though I like the contrast in colors with the black beans. You could also try red kidney beans, but I think their skins are a bit tougher.
We love this healthy black bean and rice recipe because it's so visually appealing. With bold colors, textures and flavors, every bite is a treat.
What goes with black bean and rice salad?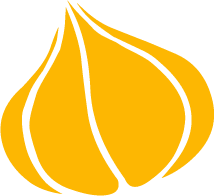 Tried this recipe? Leave a rating and review.
Your comments and shares are invaluable to me and the thousands of readers who use this site daily. If you've made the recipe, leave a star rating and review. We want to hear how you liked it.
We'd love it if you shared the recipe with your friends on social media!
Black Bean and Brown Rice Salad
A colorful side dish that's perfect for picnics, tailgating, barbecues and alfresco entertaining.
INGREDIENTS:
FOR THE RICE:
4

cups

brown rice

water to cook the rice
FOR THE RICE SALAD:
1

red bell pepper

chopped into 1/2 inch dice

1

yellow bell pepper

chopped into 1/2 inch dice

1

orange bell pepper

chopped into 1/2 inch dice

3

scallions

(white and green parts) chopped

15

ounce

can black beans

drained

½

red onion

chopped into 1/2 inch dice

4

large curly kale leaves

tough stems removed
FOR THE DRESSING:
3

cloves

garlic

minced

1½

teaspoons

cumin

1

lime

zested

2

tablespoons

lime juice

usually 1 1/2-2 limes — Use the one you zested.

2

tablespoons

dijon mustard

1

teaspoon

kosher salt

½

teaspoon

fresh cracked black pepper

6

tablespoons

olive oil
DIRECTIONS:
FOR THE BROWN RICE:
Fill a large saucepan (with a lid) with water about 3/4 way up. Bring the water to a boil and add about 1 teaspoon kosher salt. Stir in the rice and cook about 5 minutes few than according to the package times.

Drain the rice well in a fine mesh colander. Transfer the rice back to the saucepan and put the lid on tightly. Let the rice rest in the pot for 10 minutes. (This actually steams the rice).

Transfer the rice to a large (wide) bowl and spread it out in an even layer. Set aside for the rice to cool and dry completely.
FOR THE RICE SALAD:
In a large bowl combine the bell peppers, red onion and scallions. Mix to combine.

Wash the kale leaves and spin in a salad spinner. Transfer to a large cutting board and massage the kale for 2-3 minutes with your hands until it's very soft and fragrant and the leaves have turned a dark, bright green.

Bunch the kale tightly into a ball and use a sharp knife to cut very thin slices of the kale. Add the kale to the pepper mixture.

Rinse and drain the black beans in a colander, running fresh water over them to remove any bean liquid. Let the beans rest for a minute or so to drain completely. Add the beans to the pepper mixture and toss gently.
FOR THE DRESSING:
In a medium bowl or 2-cup glass measuring cup combine the garlic, dijon mustard, lime zest, lime juice, kosher salt, black pepper and cumin. Whisk well to combine. Slowly pour the olive oil into the dressing, whisking constantly so that the dressing emulsifies.
ASSEMBLE THE SALAD:
Add the bell pepper mixture to the cooled and dry rice and toss well to combine.

Add the dressing a little at a time, tossing after each addition just until the salad is well dressed but not sopping wet. You don't want to overdress the salad. (Any leftover dressing can be used on salads or to dress steamed vegetables).

Serve at room temperature or chilled. Salad can be made a day or two ahead of time.
RECIPE VIDEO:
NUTRITION:
Calories:
398
kcal
|
Carbohydrates:
60
g
|
Protein:
8
g
|
Fat:
15
g
|
Saturated Fat:
2
g
|
Sodium:
371
mg
|
Potassium:
471
mg
|
Fiber:
6
g
|
Sugar:
1
g
|
Vitamin A:
2580
IU
|
Vitamin C:
71
mg
|
Calcium:
75
mg
|
Iron:
3
mg
Pin "Black Bean and Rice Salad" for later!