Easy No Bake Coconut & Rum Cookie Truffles
These easy cookie truffles use crushed 'Nilla wafers, white chocolate, coconut and a spot of rum for an indulgent little treat that's perfect for holidays. Decorate with your favorite sprinkles for festive coconut truffles that are delightfully different from the rest.
These indulgent tropical cookie truffles are such a delicious departure from the usual. The chewy flaked coconut and spot of dark rum give these no bake candies a tropical taste in every bite.
Homemade coconut truffles are a perfect Easter treat and make a sought after hostess gift at the Christmas holidays. Change out the sprinkles to suit any occasion.
Cookie truffle ingredients
White Chocolate
Cream
Nilla Wafers
Sweetened Flaked Coconut
Rum
Melted Butter
White Melting Wafers
Sprinkles
You don't have to be a candy-making master to whip up a quick batch of these rum-laced coconut cookie truffles. In fact, the only equipment you'll need is a food processor and your microwave.
Chop the white chocolate roughly and melt it in the microwave at half power in 20 second bursts. (Stir after each burst).
Add a bit of cream and stir just to combine. If it starts to look granular, add a teaspoon or two more cream and stir just until it comes together. Set aside.
Add the Nilla wafers to the food processor and pulse to fine crumbs.
Next, add the melted chocolate and pulse until the mixture starts to come together.
Add the rum and coconut and pulse to combine.
Finally, add the butter and pulse again until the mixture forms a cohesive "dough".
How to form coconut truffles
Use a small cookie scoop or 1 tablespoon measuring spoon to scoop out equal amounts of the cookie truffle dough.
Roll into a ball and transfer to a sheet pan.
Continue to roll out the coconut truffles until all the dough is used.
Refrigerate for 15 to 20 minutes to firm them up.
You can coat the coconut rum truffles in dark, milk or white chocolate. Since I was making this batch for Easter, I went with white chocolate wafers so I could decorate with pastel sprinkles.
(Note: I prefer Ghirardelli wafers, because they melt smoothly and effortlessly in the microwave and give a perfect finish to the truffles). Not an affiliate link, just a fan.
Finishing rum coconut truffles
To melt the wafers, put them in a microwave safe bowl and heat at 50% power for 20 to 30 seconds.
Stir the wafers after each heating, until they are melted and smooth.
Place a truffle on a fork or a dipping tool (affiliate link) and spoon the melted candy coating over the truffle to cover. Gently dip the bottom of into the bowl to coat the bottom.
Gently edge the truffle off of the fork or dipping tool and onto a parchment lined baking sheet.
There are so many options for decorating these tasty confections. It really just depends on what the occasion is (and what you've got on hand).
Just be sure to have your decorations ready to go, because the white candy shell will start to firm up very quickly — if you wait to dip all of the truffles before adding the sprinkles, it may be too late and the shell will have dried.
I recommend dipping and decorating immediately (like a one-two punch)so that the garnish sticks to the candy.
Decorating options
Toasted Coconut
Pastel Sprinkles (for spring, Easter, Mother's Day)
Red and Pink Jimmies for Christmas or Valentine's Day
Dark Chocolate Coating and 'Nilla Wafer Crumbs for Father's Day
Red White and Blue Sprinkles for 4th of July
Silver Dragees for New Year's Eve
These rum and coconut cookie truffles really deliver on flavor. Both the rum and coconut are noticeable with the coconut adding a bit of chew to the soft truffle interior.
The candy coating and sprinkles make them feel indulgent and special.
What the tasters said
"I really taste the rum and coconut."
"Too delicious! I want more!"
Truffle FAQ's
How do you store the cookie truffles?
Although they are best served at room temperature, these truffles should be kept in an airtight container in the refrigerator. Let them come to room temperature before enjoying. They'll keep refrigerated for up to 2 weeks.
Can you freeze truffles?
Yes, you keep the cookie truffles frozen for up to two months.
Can I make coconut rum truffles in advance for gifting?
Yes, however, I'd recommend waiting to decorate them with the candy melts and sprinkles until you're ready to give them away. You'll have a better looking, fresher truffle if decorated at the last minute.
More candies you might enjoy: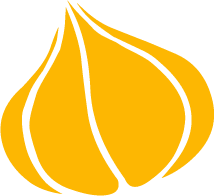 Tried this recipe? Leave a rating and review.
Your comments and shares are invaluable to me and the thousands of readers who use this site daily. If you've made the recipe, leave a star rating and review. We want to hear how you liked it.
We'd love it if you shared the recipe with your friends on social media!
Coconut Rum Truffles
These decadent coconut rum truffles are perfect for Easter, Christmas or for special occasions. These no-bake homemade candies are made with Nilla wafers, sweetened shredded coconut, white chocolate and of course, rum.
INGREDIENTS:
FOR TRUFFLES
3

cups

vanilla wafers

¾

cup

sweetened flaked coconut

4

ounces

white chocolate

chopped

1

tablespoon

heavy cream

3

tablespoons

melted butter

2

tablespoons

rum
FOR GARNISH:
10

ounces

white chocolate melting discs

I used Ghirardelli

your favorite sprinkles or toasted coconut
DIRECTIONS:
Add the vanilla wafers to the bowl of a food processor and pulse until they form fine crumbs. Add the coconut and pulse several times again.

Chop the white chocolate very fine and transfer to a microwave proof bowl. Microwave the chocolate at 50% power in 30 second increments, stirring after each time. Continue to do this until the chocolate is melted completely.

Stir the cream into the white chocolate and stir to combine. Pour the white chocolate mixture into the vanilla wafer mixture and pulse several times, scraping down the bowl as necessary until the truffle mixture is well combined.

Add the melted butter and rum. Pulse to combine. Dip a tablespoon into the nilla wafer mixture and place into the palm of your hand. Give the truffle blend a little squeeze to how well it holds together. If it's too wet, add some more vanilla wafer crumbs.

Line a rimmed baking sheet with parchment paper and set aside.

Portion out the truffle mixture into 1 tablespoon rounds and roll them into balls with your hands. Transfer the truffles to the prepared baking sheet and refrigerate for 30 minutes to set.
FOR THE GARNISH:
Add the melting discs to a microwaveable bowl and heat in 30 second increments at 50% power. Stir. Continue in this method until the chocolate is completely melted.

Place a truffle on the end of a fork (hovering over the melted chocolate) and use a spoon to coat the truffle completely with the white chocolate. Transfer back to the prepared baking sheet and add toasted coconut or sprinkles.

Continue in this manner until you've decorated all of the truffles. Let the truffles rest for one hour so the coating can set. Transfer to an airtight container or into small treat boxes to give as gifts.
RECIPE VIDEO:
NUTRITION:
Calories:
219
kcal
|
Carbohydrates:
25
g
|
Protein:
2
g
|
Fat:
12
g
|
Saturated Fat:
7
g
|
Trans Fat:
1
g
|
Cholesterol:
10
mg
|
Sodium:
109
mg
|
Potassium:
83
mg
|
Fiber:
1
g
|
Sugar:
18
g
|
Vitamin A:
69
IU
|
Vitamin C:
1
mg
|
Calcium:
41
mg
|
Iron:
1
mg
Pin "Cookie Truffles" for later!