How To Make Candied Citrus Peel From Scratch
Don't toss your citrus rinds! Instead make candied citrus peels. Learn how to make candied orange peel, lemon, lime and even candied grapefruit peel with this simple method. These sweet, chewy, glaceed, fruit rinds have all the flavor of the fruit itself with a shimmery sugar coating.
Original purpose of candied fruit
Candied citrus and fruit has been popular for centuries, but was primarily used as a method to prolong and preserve the fruit after it would have been past its prime.
Depending on the type of fruit used, the process could take weeks or even months to achieve, but the result was fruit that could be preserved and enjoyed for more than a year. (Don't worry, this recipe can be made in a few hours).
Using sugar and honey to preserve foods dates actually dates back to the 14th century and was used first in Chinese, Mesopotamia and Arab cultures.
When candied citrus and fruit reached the west, it became popular in classic desserts such as Pannetone.
Homemade candied citrus
I never realized how tasty candied citrus peel could be until I made some for myself. It was a revelation. Chewy and sweet, with a tangy citrusy finish, it tasted just like the fruit that it came from.
If you've bought candied citrus peel at the grocery store, let me just say that it PALES in comparison. The store bought stuff isn't nearly as soft and tender, and doesn't have the same wonderful fragrance.
If you've found yourself with a bounty of citrus, (whether they're oranges, lemons, limes or even grapefruit), make sure you save the peels to make your own candied citrus at home.
This recipe is the happy byproduct of a simple orange supreme salad I made to enjoy for breakfasts.
I'd bought 3 bags of different types of orange to make an eye-popping presentation and after I'd supremed the fruit, I looked at the mountain of orange peels and thought, "those shouldn't go to waste."
Candied orange peels were the obvious choice. With only 3 ingredients, they're easy to make and just take a little time.
3 Ingredients for candied citrus peel
Citrus Peels (from oranges, lemons, limes or grapefruit)
Sugar
Water
No special equipment needed
You'll love this recipe because you don't need any special equipment or candy thermometers and there's no real "skill level" required for perfectly candied peels. It does take some time, but if you're looking for an easy (and satisfying) afternoon project, this is a good one.
Steps to make candied citrus peel
Blanch the rinds until the peel is soft, pliable and not bitter.
Candy the peel by simmering in simple syrup.
Let the peels dry in a single layer until tacky.
Roll in sugar to finish the candied peel and let dry.
Tips for blanching citrus peel
Be sure to trim any pulp or fruit from the peels. I press the rind flat on a cutting board and run a very sharp knife underneath the fruit pulp, running parallel to your work surface.
The thicker the rind, the more time it needs to blanch. Thinner skinned fruit will soften more quickly than thicker varieties.
Take note of how thick your rind is and boil it accordingly. Most oranges, lemons and limes need 3 blanching of about 5 minutes each.
Grapefruit are much thicker and should be blanched 1 to 2 times more than other citrus.
It goes without saying that you should use fresh citrus. If you have lemons or limes that are past their prime and the skin is tough and dry, no amount of blanching and candying will bring it back.
I recommend TASTING one of the peels after each blanching, so you can see how blanching mellows the bitterness in the rind. This also gives you a good idea of how the candy will taste (minus the sweetness).
How to "candy" the citrus peel
The candying process is very simple to do. Just make a simple syrup with water and sugar by cooking them together in a saucepan.
Once the sugar is dissolved, add the citrus peels and bring to a low simmer.
Cook for 40-60 minutes.
Preserving peels in simple syrup
You don't need a rolling boil for this process. Instead, keep the simple syrup at a gentle bubble as it simmers.
Keeping the pot on a medium low heat is probably the best temperature, but it will depend on your stovetop.
During the simmering process, the fruit peels will take on a translucent look and the syrup will reduce and become thicker.
It's not quick, but it is easy.
Though the steps for making candied orange and citrus peels are very easy, they do take some time. Here's why:
To remove most of the bitterness from the rinds and make them soft and pliable, the peels need to blanched 3 times in boiling water (changing the water after each blanching).
The candied citrus peel needs to be arranged on a wire rack so they're not touching to drain and dry. I know that sounds simple (and it is) but it still takes a bit of time to separate and arrange them so they're not sitting atop one another.
The peels need to dry for an hour or two after candying until they're mostly dry and slightly tacky. So, that's easy… you don't have to do anything… go read a book or watch some Netflix.
After the final sugar coating, dry the candied citrus again. That means spreading the peels on a wire rack, so they don't touch and letting them rest for an hour or so. (If you put wet or even very moist candied peels on top of one another, their crystallized sugar coating will dissolve. )
Sugaring candied citrus peels
The final step for candied citrus peels is rolling them in granulated sugar.
In order to get a good, even coating, just roll a few pieces at a time, to ensure they're completed covered with sugar and don't stick to other bits of peel.
Separate the sugared peels and dry them on a wire rack for about an hour .
How do they taste?
Candied Orange Peel
I used Cara Cara, Navel and Blood oranges for the candied orange peel. To be honest, I couldn't tell one style of orange from another, however, the overall flavor was tangy and sweet. They have a distinct orange flavor and are very moist and tender.
My husband has discovered this stash and keeps sneaking in to take a handful at a time.
Candied Lemon Peel
Very lemony, but not bitter or sour. The candied lemon rinds are like the candy equivalent to lemonade. A perfect balance. These would make a tasty garnish to a sweet lemon cocktail.
Candied Lime Peel
Tastes just like a like a lime without the puckery finish. I could eat these as a snack.
Candied Grapefruit Peel
Tends to have a slightly more bitter after taste, even after blanching. The distinct grapefruit flavor comes through in these candied citrus peels.
Because the grapefruit are larger with thicker rinds, these tend to be thicker and meatier than the candied oranges, lemons and limes.
By the way, the syrup that you candied the peel in is super thick, lush and flavored with whatever citrus you used.
Don't toss it out! It's delicious in so many things! Just strain any solids from the citrus syrup and store in a jar with a tight fitting lid.
Uses for citrusy syrup:
Spoon it over your fruit salad and toss like a dressing.
Swirl into a hot cup of tea or sweeten a pitcher of iced tea with it.
Add to your morning yogurt or oatmeal instead of honey.
Use it as a "simple syrup" in cocktails.
Drizzle over French toast, pancakes or biscuits instead of syrup or honey.
Add it to a morning smoothie.
Brush over sponge cake and top with fruit and whipped cream for a shortcake style dessert with a citrusy punch.
Use it in a marinade with bourbon, rum or tequila, soy sauce or tamari and fresh herbs. Great with chicken and pork.
Recipes and uses for candied citrus peel:
Italian Pannetone
Easter Hot Cross Buns
In Fruitcake
For Cookies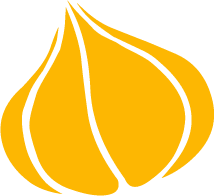 Tried this recipe? Leave a rating and review.
Your comments and shares are invaluable to me and the thousands of readers who use this site daily. If you've made the recipe, leave a star rating and review. We want to hear how you liked it.
We'd love it if you shared the recipe with your friends on social media!
Candied Citrus Peel
Super tender, moist and citrusy. These are the best candied orange peel, so good you'll eat them out of hand, but they're great in so many things.
INGREDIENTS:
4

oranges

or other citrus (lemons, limes, grapefruit) with medium thick skin

2

cups

sugar

1 ½

cups

water

plus extra for blanching
DIRECTIONS:
PREPPING THE CITRUS PEEL
Using a sharp knife, cut the tops and bottom ends off the citrus, so they can stand steady without rolling.

Use a sharp knife to cut away the skin from the fruit in long strips, following the natural curve of the citrus.

Lay the citrus peels flat on the cutting board with the white pith facing up. Flatten the peel and use a sharp paring knife to cut away the areas where the citrus is still attached to the peel.

Cut the citrus into long, thin strips about 1/4″ thick.
BLANCH THE PEELS AT LEAST 3 TIMES:
Fill a saucepan with water and bring to a boil over high heat. Add the citrus strips and boil for 5 minutes. Remove one of the strips of peel and taste it. It should be bitter, but you need to taste it to compare how the flavors soften after several blanchings.

Use a mesh strainer to drain the water from the citrus peel. Refill the pot with water and bring the water to a boil. Add the citrus peel and cook for 5 minutes.

Drain the water from the peels. Refill the pot again with water and bring it to a boil. Add the citrus peel and cook for 5 more minutes. Drain. The citrus peels should be very soft and tender.

Taste one of strips. If it's still very bitter, you can repeat the blanching process one more time. Note: if you're using grapefruit, which tend to be thicker and larger, you may need to blanch the peels 2-3 more times.

Spread the citrus onto a dishtowel and lightly pat away any excess water. Set aside.
MAKING CANDIED PEEL:
In a smaller saucepan combine 1 1/2 cups sugar and 1 1/2 cups water and bring to a boil, stirring occasionally. Once the sugar has completely dissolved, add the blanched citrus peel, reduce the heat to a simmer and cook for 40-60 minutes, stirring occasionally. The peels should be soft and have a translucent look to them.

Use a spider to lift the candied strips out of the syrup and transfer to a wire rack resting over a baking sheet or piece of parchment paper (to catch any drips). Separate the strips so they don't touch and can drain any excess syrup. Let the peels rest for one to two hours. They will feel tacky to the touch.

Add the remaining half cup of sugar to a small bowl. Add about 10-15 peels at a time to the bowl and toss them with your fingers until they're completely coated in sugar. Continue in this manner until all the peels are sugared. Transfer the peels to another rack to dry for several hours or overnight.

Store the candied orange and citrus peels in an airtight container at room temperature.
MAKE A FRUIT SALAD:
Don't throw away the fruit… instead, supreme it for a fruit salad. Use your paring knife to separate segments of fruit from the membrane. Slice down one side of the segment along the membrane and repeat on the other side. Remove the supremed fruit and transfer to a bowl. I like to squeeze segmented citrus membranes over the bowl of fruit, to get all the remaining citrus juice into the salad.
RECIPE VIDEO:
NUTRITION:
Calories:
179
kcal
|
Carbohydrates:
46
g
|
Protein:
1
g
|
Fat:
1
g
|
Saturated Fat:
1
g
|
Sodium:
2
mg
|
Potassium:
96
mg
|
Fiber:
1
g
|
Sugar:
45
g
|
Vitamin A:
118
IU
|
Vitamin C:
28
mg
|
Calcium:
22
mg
|
Iron:
1
mg
Pin "Candied Citrus Peel" for later!