Authentic Italian Easter Ricotta Pie
This post is sponsored by Galbani®. All opinions are my own.
Want a real Spring treat? Italian Ricotta Pie with buttery Pasta Frolla crust is a classic dessert that's traditionally served at Easter. The secret to my ultra creamy, rich filling is Galbani® Double Cream Ricotta Cheese.
Italian ricotta pie is an Easter tradition
Though I'm not Italian, I have an Aunt (RoseMarie) who IS, both by heritage and having lived in Italy for years.
According to her, in Italy, Easter isn't Easter without ricotta cheese.
From savory Pizza Rustica (a double crusted pie filled with ricotta, eggs, meats and cheeses) to traditional cannoli to this classic Italian dessert, Galbani ricotta cheese was at the top of the grocery list.
Ricotta pie is a lightly sweetened, cheesecake-like dessert with mini chocolate chips and candied citron. It has a lighter texture than traditional cheesecakes and is a real showstopper dessert.
For this traditional Italian Easter dessert, Galbani Ricotta is a MUST.
My Aunt tells stories of her aunts, cousins and friends gathering before Easter to cook, "assembly-line" style to prepare the holiday feast. This ricotta pie was always on the menu and Galbani ricotta was the number one ingredient.
Her reminiscences made me want to make it for myself…
As with most cheesecakes, this one starts with the crust… but rather than the typical American graham cracker variety, it uses a lightly sweetened shortcrust known as pasta frolla.
Pasta frolla (a.k.a Pate Sucrée) is a lightly sweetened, egg enriched pastry. It can be a bit fragile to work with, but it makes a delightfully flaky, buttery pastry that's perfect for nestling the rich Galbani Ricotta filling in.
Ingredients for Pasta Frolla
All Purpose Flour
Non-Fat Dry Milk Powder (optional)
Granulated Sugar
Salt
Cold Butter
Egg Yolk
Lemon or Orange Extract
Vanilla Extract
Water
The powdered milk that's called for in this recipe helps to brown the crust and makes the pastry more tender. However, if you don't have any, don't fret, it's optional.
Making pasta frolla in a food processor
Combine the flour, milk powder (if using), and salt in the food processor and pulse to combine.
Add cold butter and pulse several times (8-12) until it resembles coarse sand.
Mix the egg yolk with the extracts and water and pour into the food processor.
Pulse until the dough starts to clump together.
Roll the dough into a ball and flatten into a disc.
Wrap the pastry in plastic wrap and refrigerate for 30 minutes or up to 3 days.
I like to make this pastry in the food processor. It's faster and less of a workout, but if you don't have one, you can also make it by hand.
Making pastry by hand
Combine the dry ingredients in a large bowl and whisk to combine.
Cut the butter into small cubes and add to the dry ingredients.
Use a pastry blender or two sharp knives to cut the butter into the flour until it resembles coarse sand.
Add the wet ingredients, and mix with your hands, until it comes together in a ball.
Pat into a disc, wrap in plastic and refrigerate.
The dough needs to rest and chill before you roll it out. (It's easiest to work with this dough when its chilled but not ice cold.) I will warn you, that pasta frolla is a fragile pastry, so to avoid any hassles here's a few pointers.
Tips for working with pasta frolla
Instead of flouring a workspace, roll out the dough between two large pieces of parchment paper. The benefit is that the parchment doesn't stick to the pasta frolla and you'll be able to pick up the crust and put it in the refrigerator to chill, whenever it starts to get too warm to work with.
Place the dough between the parchment and use your rolling pin to roll from top to bottom and side to side. After two or three passes, gently lift the parchment and place it back down on the dough, so you're not fighting it.
Turn the dough 90º every three or four passes, so you're rolling it into a circular shape. You want about a 13? to 14? disc of pastry.
If/when the dough starts to stick to the parchment, transfer the whole thing (parchment and all) to the refrigerator for 5-10 minute to chill.
When it come out of the fridge gently peel the parchment back from the pastry just to loosen it and set it back on top of the dough.
How to get the pastry dough into the springform pan
I freely admit that pastry isn't my thing. I've had more than my share of mishaps, especially when trying to transfer a fragile dough to a pie plate or pan. Here's my tricks for making it work:
????To transfer the dough to the pan, remove the top parchment and with your hand beneath the bottom parchment, flip it, dough side down into the springform pan.
Press the dough (through the parchment) firmly to the bottom, sides and corners of the pan, then gently peel back the paper.
You can count on having a few holes or tears in the dough and likely one side of the pastry is hanging off, while the other side doesn't have quite enough. Don't fret.
Just cut off any excess or hanging pasta frolla pastry with a sharp knife and use it to patch any tears and fill in the gaps where the dough is missing.
Transfer the springform pan to the refrigerator to chill while you make the Italian ricotta filling for the Easter pie.
Ricotta pie ingredients
Galbani® Double Cream Ricotta Cheese
All Purpose Flour
Granulated Sugar
Eggs
Vanilla
Lemon Zest
Mini Chocolate Chips
Candied Citrus Peel (Citron)
Milk
What is candied citrus peel?
Candied citrus peel (citron) can come from lemons, oranges, limes even grapefruit and it's literally the candied peel of the fruit (no flesh). You can find citron sold at the store, but it's even better when made from scratch.
I think of it like this — the stuff from the store is strictly used as an "ingredient" in something else.
If it's made from scratch — it's a snack, a garnish, a treat (as evidenced by my husband who grazed his way through half of my stock and my Aunt Rosemarie who happily nibbled them with a pre-dinner cocktail.)
You can skip the chocolate chips and candied citrus if you want, but they are really delicious in this Easter ricotta pie (especially if you make your own citron).
Where the pastry might be a little persnickety… the filling is anything but. This simple egg and Galbani double cream ricotta filling is so quick and easy to assemble, you could have your kids do it for you — except they'll likely pilfer half of the chocolate chips and candied citrus (to be expected, right?)
Making ricotta filling for Italian pie
Whisk together the double cream ricotta, flour, sugar, eggs, vanilla and lemon zest until smooth.
Stir in the chocolate chips and chopped citron.
The batter for this Italian ricotta pie is ultra-rich and creamy, thanks to the Galbani ricotta. It makes such a difference in this Easter dessert, it's worth seeking out.
Also, most whole milk ricotta cheese is looser than their part-skim cousins and therefore needs to be strained to remove excess moisture.
I found that wasn't the case with Galbani double cream ricotta. In fact, I did strain it, but after several hours in a mesh strainer lined with a coffee filter, it only yielded about 2 teaspoons of "excess liquid".
Not enough to make a difference in the outcome of this classic Italian dessert, so be sure to look for Galbani double cream ricotta to save yourself the straining step.
Baking ricotta Easter pie
There are a few things to pay attention to when baking this dessert.
First, make sure your oven rack is positioned at the lowest spot in the oven and preheat the oven before baking.
After you put the pie in the oven — there's NO PEEKING.
Bake for one hour, then turn the oven off and let it continue to sit in the oven (again NO PEEKING) for another half an hour.
Remove the ricotta pie and cool to room temperature.
FAQ's
What if my ricotta pie cracks?

This dessert is notorious for cracking as it cools (one of the reasons you'll see so many recipes that include a top crust — to cover the cracks). Personally, I don't worry so much about the cracks. When you cut it into slices, just try to get one edge of your cut to follow the natural crack. After that, no one will notice.

If you're still concerned, a dollop of whipped cream will cover any imperfections.
Can I make the pie in advance?

Yes, you can make the pie a day before you want to serve it. Just keep it covered and refrigerated. When you're ready to serve, remove it from the refrigerator about 1 hour before hand and sprinkle with powdered sugar just before serving.
Can I freeze ricotta pie?

I wouldn't. The crust will get soft and the ricotta cheese filling isn't meant to be frozen. (It even says "Do Not Freeze" on the side of the Galbani ricotta container).
Aunt Rosemarie's verdict
I shared this Italian ricotta pie with my Aunt Rosemarie and got two thumbs up. She proclaimed it to be authentic and brought back memories of past Easter celebrations.
The rest of the family loved it too and not a crumb was left on anyone's plate. That's saying something because we'd already had a filling dinner of Rosemarie's pasta bolognese…
Shop now to find Galbani Double Cream Ricotta near you
More Easter pies & desserts you might like: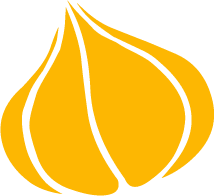 Tried this recipe? Leave a rating and review.
Your comments and shares are invaluable to me and the thousands of readers who use this site daily. If you've made the recipe, leave a star rating and review. We want to hear how you liked it.
We'd love it if you shared the recipe with your friends on social media!
Easter Ricotta Pie
A traditional Italian Easter dessert, this creamy, citrusy ricotta cheesecake is studded with candied citron and mini chocolate chips.
SPECIAL EQUIPMENT:
Food Processor

9″ springform pan
INGREDIENTS:
FOR PASTA FROLLA (Pate Sucrée) CRUST
1 ¼

cups

all purpose flour

1

teaspoon

nonfat dry milk

optional, but makes a tender crust

¼

cup

sugar

¼

teaspoon

salt

8

tablespoons

cold butter

cut into small cubes

1

large

egg yolk

¼

teaspoon

orange or lemon extract

or can use 1 teaspoon of grated lemon or orange zest

¾

teaspoon

vanilla

1

tablespoon

cold water
FOR THE RICOTTA PIE:
¼

cup

all purpose flour

¾

cup

granulated sugar

30

ounces

Galbani Double Cream Whole Milk Ricotta Cheese

4

large

eggs

1

teaspoon

vanilla extract

1

lemon

zested

½

cup

mini chocolate chips

¼

cup

candied citrus peel

(citron)

1

tablespoon

milk
DIRECTIONS:
MAKE THE PASTA FROLLA:
Add the flour, nonfat dry milk (if using) sugar and salt to the bowl of a food processor. Pulse several times to combine the ingredients. (If using zest instead of lemon or orange extract, add it to the flour mixture and pulse to evenly combine.)

In a small bowl, whisk together the water, egg yolk and extracts.

Add the cold cubed butter and pulse until the butter resembles small pebbles and is evenly distributed throughout the flour mixture.

Add the egg yolk mixture to the flour and pulse quickly, 10-12 times until the dough just starts to clump and it holds together when you press some betweeen your fingers.

Collect and pat the dough into a ball and transfer to a piece of plastic wrap. Loosely wrap in plastic and pat the dough into a disc about 1″ thick. Refrigerate for at least 30 minutes to an hour to chill.

Place the chilled dough onto a piece of parchment paper and rest another large piece of parchment over it. Gently roll the dough out to a 13″ or 14″ diameter, lifting and replacing the parchment after every 2-3 turns, so it doesn't stick. If the dough becomes too soft to work with, place it back in the refrigerator for 5-10 minutes and continue to roll it out using the parchment paper, method. You can also flip the dough over, roll it with the rolling pin, and carefully peel back the parchment and replace it until you get the right size. This dough is fragile, so work quickly and don't be afraid to chill it a few times to make it easier to roll.

Place the oven rack at the bottom of the oven. Preheat the oven to 350°.

When the dough is rolled to the right dimension, refrigerate it one last time for about 5 -10 minutes to firm up.

Carefully peel the top parchment paper off of the top of the Pasta Frolla and discard. In one swift movement, invert the dough into the springform pan (so the dough is pressed into the pan and the parchment is on top.. Press the bottom and sides of the dough through the parchment so it adheres to the bottom and sides of the spring form pan.

Carefully peel back the parchment paper. There may be some spots that are torn or need patching, while other areas of the dough have spilled over the rim. Use a sharp knife to trim away the excess and use those bits to patch any holes or tears in the dough and make it relatively even all the way around the sides of the pan. Transfer the dough to the refrigerator while you make the filling.

In a large bowl, combine the ricotta, flour, sugar, eggs, vanilla exract and lemon zest. Whisk it together until the mixture is very well combined and there are no dry bits of flour. Do not use a electric beater as you don't want to beat air into the ricotta mixture.

Add the chocolate chips and citron and stir to combine.
ASSEMBLE THE RICOTTA PIE:
Remove the crust from the refrigerator and brush the inside with milk to assist with browning and prevent the crust from becoming soggy.

Pour the ricotta mixture into the crust and transfer to the lowest rack setting in the oven. Bake for 1 hour without opening the door. Turn off the oven and let the ricotta pie rest for 30 minutes more inside the oven with the door closed.

Remove the Easter pie from the oven and let cool to room temperature to serve. If you're not serving until the next day, cover and refrigerate the pie.
RECIPE VIDEO:
NUTRITION:
Calories:
394
kcal
|
Carbohydrates:
40
g
|
Protein:
13
g
|
Fat:
21
g
|
Saturated Fat:
12
g
|
Trans Fat:
1
g
|
Cholesterol:
135
mg
|
Sodium:
145
mg
|
Potassium:
142
mg
|
Fiber:
1
g
|
Sugar:
25
g
|
Vitamin A:
689
IU
|
Vitamin C:
5
mg
|
Calcium:
181
mg
|
Iron:
1
mg
Pin "Italian Easter Ricotta Pie" for later!