Blanched Kale with Walnuts & Raisins
This quick and easy healthy vegan side dish has wonderful texture and flavor using just a handful of ingredients. Blanched kale is quickly sautéed with crunchy toasted walnuts, mild shallots and sweet golden raisins for a delightfully different recipe that pairs well with any protein or seafood. It's naturally dairy-free, gluten-free and has no refined sugars.
This recipe has been updated for recipe, content and photographs since its original publication in 2014.
I love this simple, healthy kale side dish because it's easy to assemble with everyday ingredients.
You don't expect the flavors to work — but they do.
In one bite, you get bitter, sour, sweet and spicy. This blanched kale has a bevy of texture, too. It's chewy, crunchy and irresistible.
Ingredients for blanched kale recipe
Olive Oil
Shallots
Raw Walnuts
Fresh Kale
Crushed Red Pepper Flakes
Lemon Juice
Golden Raisins
Salt & Pepper
Sweating and toasting
Though it might sound like happy hour after a workout, sweating and toasting are simply methods to coax the best flavor and texture from the shallots and walnuts.
Sweating gives shallots a sweeter, mild taste. Toasting the walnuts in oil in a hot skillet adds crunch and deepens the flavors.
To sweat the shallots for blanched kale
Add a bit of olive oil to the pan and heat over medium heat. (Any hotter will brown the shallots and you don't want that, otherwise, they'll get bitter.)
Cook the sliced shallots until they soften and start to take on a translucent look.
Transfer the shallots to a bowl.
Sweating and toasting makes all the difference in this vegan side dish.
For toasting walnuts
Turn the heat to a medium high.
Add olive oil to the same pan you used for the shallots.
Add the chopped walnuts and season with a pinch of kosher salt and pepper.
Cook, stirring occasionally for about 5 minutes or until the nuts are fragrant and crunchy.
How to blanch kale
Blanching means to scald vegetables in boiling water. It doesn't take long to do and it brightens the colors and preserves the nutrients in whatever you blanch.
Bring a pot of water to a rolling boil.
Add salt to season the water.
Add kale leaves (tough stems removed) and cook for 3 minutes. This sets the color and tenderizes the leaves.
Transfer the kale to a fine mesh strainer and press against the leaves with the back of a wooden spoon to remove most of the water.
Roughly chop the kale on a cutting board.
Kale, unlike spinach, is a very sturdy green and despite the blanching process, it will maintain its heft and chew.
Assembling blanched kale recipe
To assemble this healthy vegan side dish, heat the remaining olive oil in the skillet over medium high heat.
Add the kale, sweated shallots, raisins and crushed red pepper. There should be a little liquid left in the kale, but if it seems dry, you can add a tablespoon or two of water.
Cook for a minute or two to warm the ingredients through and soften the raisins.
Add the lemon juice and toasted walnuts and toss to combine.
Taste for seasoning and adjust (with salt, pepper or lemon) as you like.
A healthy vegan side dish
Virtually every ingredient in this blanched kale side dish is a nutritional powerhouse.
Kale
Kale is a leafy cruciferous green that is LOADED with nutrients. With Vitamin A, K, C and Manganese it's one of the most low-calorie, nutrient dense foods on the planet, according to HealthLine. You'll want to make blanched kale every week, just for the health benefits.
Walnuts
Rich in Omega-3 fatty acids and with higher antioxidants than most foods, walnuts can improve brain function and reduce the risk of heart disease and cancer.
Shallots
With a higher mineral content than onions, the copper and iron found in shallots stimulates red blood cell growth and can improve circulation according to Organic Facts. Sweating the shallots takes the sting out of them making them a great addition to the blanched kale.
Golden Raisins
Golden raisins (a.k.a. sultanas are made from Thompson seedless grapes), though you can use regular raisins in this recipe. Known as "nature's candy," They do more than add sweet pops of flavor to this blanched kale side dish. They add fiber (along with kale) and helps to satiate the appetite. This keeps you fuller, longer.
Lemon
Loaded with vitamins, minerals, phytonutrients, Vitamin C and folate, lemons and lemon juice assist in multiple body functions. Nutrition benefits of lemons have been linked to everything from improved heart health to lessening the likelihood of kidney stones and improving pregnancy health.
What goes with this blanched kale side dish?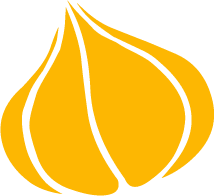 Tried this recipe? Leave a rating and review.
Your comments and shares are invaluable to me and the thousands of readers who use this site daily. If you've made the recipe, leave a star rating and review. We want to hear how you liked it.
We'd love it if you shared the recipe with your friends on social media!
Blanched Kale with Walnuts and Raisins
Blanched kale with crunchy pan-toasted walnuts and sweet golden raisins is a quick and easy, healthy side dish for meats and seafood.
INGREDIENTS:
2

tablespoons

olive oil

divided

1

shallot

peeled and sliced crosswise

½

cup

walnuts

roughly chopped

1

bunch

fresh curly kale

tough stems removed

pinch

crushed red pepper flakes

½

lemon

juiced

⅓

cup

golden raisins

or regular raisins

salt and pepper

to taste
DIRECTIONS:
Heat 2 teaspoons olive oil to a large skillet over medium heat. Sweat the shallots until they're tender and slightly translucent, but don't let them brown.Transfer the shallots to a small bowl and set aside.

Heat 1 teaspoon olive oil in the skillet and add the walnuts. Sprinkle with a pinch of kosher salt and a few grinds of black pepper. Cook for 5-8 minutes, stirring occasionally until the nuts are fragrant and crunchy. Transfer the nuts to the same bowl as the shallots.

Bring a large pot of water to a boil. Season the water with 1 teaspoon salt. Add the kale to the pot and blanch for 3 minutes or until the kale is wilted, but still bright green.

Transfer the kale to a colander or sieve and press against the leaves with the back of a wooden spoon to drain excess water. (Note: you don't want to ring out the kale because it needs to be somewhat moist for the next step).

Heat the remaining tablespoon of olive oil in the skillet and add the drained kale. Stir in the crushed red pepper flakes, lemon juice, shallots, walnuts and golden raisins. Taste for seasoning and adjust as necessary with salt, pepper and lemon juice.

Serve with fish, pork, chicken, seafood, lamb.
RECIPE VIDEO:
NOTES:
Obviously, this is better with butter – but I'm thinking of how my jeans fit.
NUTRITION:
Calories:
218
kcal
|
Carbohydrates:
17
g
|
Protein:
4
g
|
Fat:
17
g
|
Saturated Fat:
2
g
|
Sodium:
15
mg
|
Potassium:
354
mg
|
Fiber:
2
g
|
Sugar:
8
g
|
Vitamin A:
3253
IU
|
Vitamin C:
47
mg
|
Calcium:
75
mg
|
Iron:
1
mg
Pin "Blanched Kale" for later!