Chunky, Chewy, Salty, Sweet, Everything Oatmeal Cookies
These chunky, chewy oatmeal cookies have everything BUT the kitchen sink. In fact, the mix-ins (toasted almonds, coconut, mini chocolate chips, dried cranberries and old fashioned oats) are so plentiful that the dough itself is just there to hold the rest of the ingredients together. Don't forget the flaky sea salt finish — it's the final exclamation point to these irresistible everything cookies.
The inspiration for these everything cookies was a pantry loaded with half-filled bags of nuts, chocolate chips and other traditional mix-ins.
You have to use that stuff before it goes stale and, I admit, I was craving cookies.
Not fancy or involved. Not delicate or decorated. Just cookies.
Big, chunky, chewy oatmeal cookies loaded with every scrap and morsel I could find. Literally "everything" went into these homemade cookies.
Raw Slivered Almonds
Sweetened Flaked Coconut
All Purpose Flour
Baking Soda
Salt
Unsalted Butter
Packed Light Brown Sugar
Eggs
Vanilla Extract
Old Fashioned Oatmeal
Mini Chocolate Chips
Dried Cranberries
Flaky Sea Salt
For starters
Before you assemble the everything oatmeal cookie dough, you need to chop and toast the raw slivered almonds. If you don't toast the nuts first, they won't be as crunchy and or have as much flavor.
I also like to toast the flaked coconut until it's light brown and faintly crisp. It adds another toasty layer to the cookies. If you prefer chewy coconut, you can skip toasting it in the oven.
I used a basic cookie method for this simple recipe. Creaming brown sugar and butter together until they're really light and fluffy, then beating in the egg and vanilla and finally, stirring in the dry ingredients.
I prefer to stir in the flour, baking soda and salt to avoid making the dough tough. However, you can use a hand mixer to do it… just make sure you mix on low to medium speed, scraping the sides until the flour mixture is just incorporated. Don't over mix.
You'll notice that there's not a lot of dough — at least not compared to everything else that goes into these cookies.
Instant or old fashioned oatmeal?
I prefer to use old fashioned rolled oats instead of the quick cooking oats. Old fashioned oatmeal is sturdier, and it makes the cookies chewy and substantial.
If you have the old fashioned oats, use them, otherwise, use instant or quick cooking oatmeal. They won't have quite the same structure, but they're cookies… no one complains about cookies.
It's the mix-ins that make these everything oatmeal cookies so special.
They've got a balanced mix of chewy and crunchy, sweet and salty — and chocolate. I consider chocolate to be its own distinct ingredient.
The tart, chewy pops of dried cranberries work really well with the mini chocolate chips. I didn't add a ton of dried fruit, so you won't get cranberries in every bite, but when you do, it's noticeable and appreciated.
The toasted slivered almonds amp up the chunky and crunchy factor and the toasted coconut adds a bit of tropical sweetness. All in all, a winning combination.
That said, you can (and should) use whatever you've got in your pantry.
Creative substitutions
Mini Chocolate Chips
Try white chocolate chips, peanut butter chips, butterscotch chips or milk chocolate chips. Or chop a bar (about 6 ounces) of chocolate into rough chunks and add to the oatmeal cookie dough. Other ideas: M&M's, Reeses Pieces, crushed malt balls.
Toasted Almonds
You can substitute any type of nut for the toasted almonds. Pecans, walnuts, pistachios, macadamia nuts, brazil nuts or even peanuts will work. Just be sure to check whether your nuts are raw or have been previously roasted. You may be able to skip the toasting step if they've done it for you.
Dried Cranberries
Substitute raisins, sultanas, chopped dried apricots, dried cherries, chopped dried plums, dried pineapple, chopped dried figs, chopped dried dates or any other chewy dried fruit. Depending on the size of the dried fruit, be sure to chop them into small pieces (about the size of a raisin) before adding to the everything cookie dough.
Toasted Coconut
You can swap toasted seeds for coconut. This can add different textures and boost nutrition (not that you eat cookies for their health value). Try toasted sesame seeds, pumpkin seeds or sunflower seeds.
Look at how thick and loaded this dough is! I'm telling you, there's so many "extras" that the cookie dough can barely hold everything together.
I recommend baking the cookies on parchment paper to save on cleaning later on. Just line a rimmed sheet pan with the paper and drop cookie dough out in heaping tablespoons or use a medium cookie scoop that measures 2 tablespoon portions.
Make sure the mounds of oatmeal cookie dough are about 2 inches apart on the cookie sheet, so they have room to spread without touching.
Sprinkle the cookies with just a pinch of flaky sea salt before baking. (This is especially appreciated by adults – it's the yin to the sweet cookie yan. If you've got kids, set aside a few with the sea salt — just for grown-ups.)
Bake the cookies for 12-14 minutes, until they're golden brown, but not completely set. The cookies will be chewier if you cook them for less time (12 minutes) and a little crunchier if you go the full 14 minutes.
Let the cookies rest for a minute or two on the cookie sheet before transferring them to a wire rack to cool completely.
While the everything cookies do spread a bit, if you want a flatter, more even cookie, spray the bottom of a large glass or metal measuring cup with vegetable spray and press them gently over each mound of cookie dough before baking. Press the dough to about an even 3/4″ thickness. Don't press too thin or you'll lose some of the the "chewy" factor in these oatmeal cookies.
Personally, I like the chunky look of these oatmeal cookies — and everything that goes into them.
That little pinch of flaky sea salt (I used Maldon) on top really sets off the flavors in these cookies. If you have folks who don't like the sweet/salty play, you can skip it, but that's one of the things my tasters loved about them.
How do I store everything oatmeal cookies?
Store the cookies in an airtight container for up to 5 days. The cookies will get a bit softer after the first day.
Can I freeze the cookies?
Absolutely. Well, wrapped, these chewy oatmeal cookies will last for 3 months in the freezer.
Can I freeze the dough?
I haven't done this, but there's no reason you couldn't. I would recommend dividing the dough in half and rolling each into a log. Wrap the logs in plastic wrap and then in freezer paper. Defrost the dough before slicing and baking the cookies. (Slice about 3/4″ thick and don't forget the sea salt!)
More easy cookie recipes: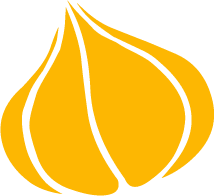 Tried this recipe? Leave a rating and review.
Your comments and shares are invaluable to me and the thousands of readers who use this site daily. If you've made the recipe, leave a star rating and review. We want to hear how you liked it.
We'd love it if you shared the recipe with your friends on social media!
Everything Oatmeal Cookies
These cookies are so chock full of "other things" there's hardly room for the cookie and that's the way we like 'em. These treats are chunky, chewy oatmeal cookies with loads of chocolate, dried fruit, toasted nuts and coconut.
INGREDIENTS:
½

cup

raw slivered almonds

finely chopped, (or see substitutions, above)

½

cup

sweetened flaked coconut

(or see substitutions, above)

¾

cup

all purpose flour

½

teaspoon

baking soda

¼

teaspoon

salt

8

tablespoons

unsalted butter

at room temperature

⅔

cup

light brown sugar

packed

1

large

egg

1

teaspoon

vanilla extract

1½

cups

old fashioned oatmeal

or quick cooking if you don't have the other

1

cup

mini chocolate chips

(or see substitutions, above)

½

cup

dried cranberries

(or see substitutions, above)

flaky sea salt

for sprinkling
DIRECTIONS:
TOAST ALMONDS AND COCONUT:
Center the baking rack in the oven. Preheat the oven to 300°.

Spread the chopped almonds on a baking sheet and bake for 10-15 minutes or until toasted and light brown.

On another baking sheet, spread the coconut in a single layer and cook for 7-10 minutes, stirring once until light brown.

Let the almonds and coconut cool while you assemble the cookie dough.
FOR THE COOKIES:
Turn the oven up to 350°. Line a cookie sheet with parchment paper and set aside.

In a medium bowl, whisk the flour, baking soda and salt together. Set aside.

In a large bowl combine the brown sugar and room temperature butter. Use a hand mixer to cream the butter and sugar together for 3 minutes, scraping down the sides of the bowl with a rubber spatula. Beat until very light and fluffy.

Add the egg and vanilla and beat until well mixed.

Add the flour mixture to the butter and mix until the dry ingredients are just incorporated.

Add the oatmeal, chocolate chips, dried cranberries, toasted almonds and coconut (or whatever your substitions are). Mix well with a wooden spoon or spatula.

Use a 1 ounce cookie scoop (2 tablespoons) to portion out the cookie dough or drop by rounded tablespoonfuls (2-inches apart) onto the prepared baking sheet. Sprinkle the cookies with a small pinch of flaky sea salt.

Bake for 7 minutes, then rotate the sheet pan 180° and continue to bake for 5-7 minutes or until the edges are browned.

Remove from the oven and cool for 1-2 minutes on the pan. Transfer the oatmeal cookies to a wire cooling rack and cool for about 5 minutes, so they can set.

Store cookies in an airtight container.
NUTRITION:
Calories:
121
kcal
|
Carbohydrates:
16
g
|
Protein:
2
g
|
Fat:
6
g
|
Saturated Fat:
3
g
|
Trans Fat:
1
g
|
Cholesterol:
15
mg
|
Sodium:
51
mg
|
Potassium:
40
mg
|
Fiber:
1
g
|
Sugar:
10
g
|
Vitamin A:
116
IU
|
Vitamin C:
1
mg
|
Calcium:
20
mg
|
Iron:
1
mg
Pin "Chewy Oatmeal Cookies" for later!