This brothy, flavorful Italian meatball soup has all of the little goodies you want in a pot of homemade soup. There's a light tomato broth (made with canned tomatoes, savory sausage meatballs (made with Italian sausage), fresh veggies and pasta. This simple tomato meatball soup recipe makes a big pot to feed the whole family.
Italian Tomato Sausage Meatball Soup
When you think of tomato soup, you're probably thinking basil and cream in a thick swirl of tomato puree (a la Campbell's in the red and white can).
This Italian tomato and meatball soup has no relation to that AT ALL. This one is WAY BETTER.
Meatballs
Why? Well, first — it's got MEATBALLS. Not plain Jane meatballs, either. These meatballs are made with Italian sausage. Plus I've got two ways to make them — as a classic meatball or the quicker, easier, cheater's method… more on that later.
Tomato Broth
Then there's the tomato broth. That's right, BROTH. Instead of being thick and creamy, it's brothy. Tomato puree, from real San Marzano tomatoes, blended with chicken broth gives this soup its wonderful light-on-the-tongue flavor.
Pasta & Veg
Yes, there's bits of carrot and celery and swirls of chewy kale, but the final trifecta for this Italian meatball soup is the mini pasta, which makes a bowl feel like a complete meal.
Start with the meatballs. I've got two methods for making them. A traditional recipe with ground sausage, onions, spices breadcrumbs etc. or a quick and easy one-ingredient Italian meatball.
Make the traditional ones when you've got a little extra time and whip up the easy ones for quick weeknight meals.
No judgement here, I've made them both ways — and they're both DEE-LISH.
What you'll need for traditional Italian meatballs
Italian Sausage
Fresh Breadcrumbs
Milk
Dried Oregano
Dried Basil
Fennel Seed
Crushed Red Pepper Flakes
Egg
Onion
Garlic
Olive Oil
Let's start with the traditional style meatballs. This does have a few extra steps (and a few more dishes to wash), but they do make a mighty fine meatball.
These mini meatballs are tender, well-seasoned and really delicious. The key is in the panade and the spice mixture.
You'll only use about 1 tablespoon of the spice mix for these Italian meatballs, and the rest is used in the soup itself.
How to make traditional meatballs
Soak the breadcrumbs in milk (this is called a panade) and is a neat trick for making very tender and moist meatballs.
Sweat the onions and garlic in olive oil over medium heat until they are softened and slightly translucent.
Add the spices, onion mixture and egg to the breadcrumbs and mix well to combine.
Remove the sausages from their casings and add to the breadcrumb mixture. Use clean hands to thoroughly combine the sausage with the other ingredients.
Roll or use a mini cookie scoop to portion meatballs onto a baking sheet.
Bake for 15 minutes or until lightly browned and cooked through.
Note 1: These meatballs are very soft, (too soft for browning in a pot on the stove, which is why I bake them in the oven).
Note 2: If you're rolling meatballs with your hands, you may want to refrigerate the meat blend for 15 to 20 minutes to firm up and make them easier to form.
In a time pinch? No worries. You can make these Italian meatballs the quick and easy way, with just one ingredient. Italian sausage.
Bonus: there's also less cleanup, because you brown the meatballs in the same pot as you make the soup.
For quick and easy meatballs
Remove the casings from the sausage.
Pinch off a small 2-teaspoon size chunk of sausage and roll it into a ball. Continue until you've used all the sausage.
Heat about 2-3 teaspoons of olive oil in a large dutch oven (the one you'll make the soup in) over medium to medium high heat.
Working in batches, brown the meatballs on all sides. (They don't have to be cooked all the way through because you'll simmer them in the soup to finish cooking).
Transfer the meatballs to a rimmed dish and set aside.
The difference between the traditional and the quick and easy meatballs is really about how tender and seasoned they are.
The meatballs with the panade tend to be softer and more flavorful, but the simpler plain Italian sausage meatballs are very good too. I've never had anyone complain about that shortcut.
What you'll need for the soup:
Carrots
Celery
Onion
Olive Oil
Salt
Garlic
San Marzano Tomatoes
Chicken Broth
Bay Leaf
Small Pasta
Remaining Spice
Mix
Fresh Kale Leaves
Parmesan Rind (optional)
Traditional or Quick Meatballs
Note: If you made the quick and easy style meatballs, you'll need to assemble the spice blend mentioned in the traditional meatballs for the soup.
What's the parmesan rind for?
This is an optional step, but if you happen to have an old rind of parmesan cheese, it adds a rich salty umami flavor and silkiness to the soup. Read more on ways to incorporate leftover cheese rinds from The Manual.
Adding a rind of parmesan cheese to a soup as it simmers, flavors and enriches the broth. The cheese rind doesn't melt in the soup, but it does get very soft. You'll want to fish it out before serving the soup.
How to make Italian Meatball Soup
Sauté the onions, celery and carrots in a large pot or dutch oven until softened.
Add salt and garlic and cook for one minute until fragrant.
Stir in the spice mix to coat the vegetables.
Add crushed San Marzano tomatoes in their sauce, chicken broth and parmesan rind (if using) and bring to a simmer for 15 minutes.
Stir in the meatballs, pasta and chopped kale. Cook for an additional 15 minutes or until the pasta is tender. Remove the parmesan rind and serve.
There is no "best" type of pasta to use in this Italian soup, but some pastas work better than others. Because of the meatballs in the soup, you want a pasta that isn't too large. Otherwise you can't get everything into one perfect bite.
Best pasta to use for meatball soup
Look for something smallish like orzo, ditalini, ring pasta (shown) pastina or alphabet pasta.
Avoid larger noodles like penne, ziti, farfalle and rotini.
This recipe is flavorful and satisfying, I know it will make it into your regular dinner rotation.
With only 30 minutes of simmering (and the quick and easy meatball method) Italian meatball soup is a do-able weeknight dinner.
What about leftovers?
Any leftover soup can be refrigerated or even frozen in a well sealed container.
Be aware that as the soup cools, the pasta absorbs more liquid, that's most noticeable with leftovers.
Don't fret, just add additional chicken stock to the soup before reheating (between 1/2 cup to 1 1/2 cups depending on how much liquid has been absorbed).
What to serve with Italian meatball soup: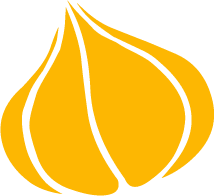 Tried this recipe? Leave a rating and review.
Your comments and shares are invaluable to me and the thousands of readers who use this site daily. If you've made the recipe, leave a star rating and review. We want to hear how you liked it.
We'd love it if you shared the recipe with your friends on social media!
Italian sausage meatball soup
A brothy tomato soup with tender pasta, sausage meatballs and swirls of greens.
INGREDIENTS:
FOR THE SAUSAGE MEATBALLS
1.25

pounds

Mild Italian Sausage

1 ½

cups

Fresh Breadcrumbs

Made from 2-4 slices of fresh bread (preferably Italian or sourdough) in a food processor.

¾

cup

Milk

1

teaspoons

Dried Oregano

1

teaspoon

Dried Basil

1

teaspoon

Fennel Seed

crushed

¾

teaspoon

Black Pepper

¼

teaspoon

Crushed Red Pepper Flakes

1

large

Egg

1

medium

Onion

finely diced

2

cloves

Garlic

minced

2

teaspoons

Olive Oil
FOR THE SOUP:
2

teaspoons

olive oil

3

medium

carrots

peeled and chopped

stalks

celery

chopped

1

medium

onion

chopped

½

teaspoon

kosher salt

3

large

cloves garlic

minced

28

ounce can

San Marzano tomatoes in purée

8

cups

chicken broth

homemade or low sodium store bought

1

bay leaf

1 ½

cups

small pasta

anelli, ditalini, mini shells, alphabets, orzo, macaroni or other small pasta

1

teaspoon

spice mix

3

cups

roughly chopped kale

can substitute 6 ounces fresh spinach
DIRECTIONS:
FOR THE SPICE MIX:
Crush the fennel in a mortar and pestle or with a spice grinder. Transfer to a small bowl. Add the oregano, basil, black pepper and crushed red pepper flakes. Stir to combine and set aside.
FOR THE MEATBALLS:
Preheat the oven to 375°.

In a medium skillet, heat the olive oil over medium heat. Add the onions and garlic and sweat them until the onions are softened and translucent and the garlic is fragrant. Remove from heat and set aside to cool.

In a large bowl, combine the bread crumbs and milk and set aside for a minute or two to let the bread soak up the milk. Add 3 teaspoons of the spice mixture, egg. and the cooled onion and garlic mixture. Stir well to combine.

Remove the sausage from its casings (if it has casings) and add to the breadcrumb mixture. Use your clean hands to mix the sausage completely with the breadcrumb mixture until it's evenly combined.

Using a mini 2-teaspoon cookie scoop, form the meatballs into small meatballs and place on a half sheet pan. (Note: the meatballs are very soft, so if you're rolling by hand, you may want to refrigerate the meatball mixture for 15-20 minutes, so it firms up and is easier to work with.)

Bake for 15 minutes or until the meatballs are lightly browned and cooked through.
FOR THE SOUP:
In a large stock pot or dutch oven, heat the oil over medium heat. Add the carrots, celery, onion and stir to coat with the oil. Cook for 5-6 minutes or until the vegetables become tender and the onions and celery look translucent.

Stir in the salt and garlic and cook for an additional minute until the garlic is fragrant. Add the remaining 1 teaspoon of spice mix and stir to combine.

Crush the tomatoes with your hands or a potato smasher and add the tomatoes and their puree to the pot. Add the broth and bay leaf and bring to a boil. Reduce heat to a low simmer and cook for 15 minutes.

Stir in the meatballs and pasta and simmer for 15 minutes. Stir in the chopped kale and heat through just until the kale wilts, about 5 minutes. Serve with grated parmesan cheese.
RECIPE VIDEO:
NUTRITION:
Calories:
553
kcal
|
Carbohydrates:
54
g
|
Protein:
22
g
|
Fat:
28
g
|
Saturated Fat:
9
g
|
Polyunsaturated Fat:
4
g
|
Monounsaturated Fat:
12
g
|
Trans Fat:
1
g
|
Cholesterol:
79
mg
|
Sodium:
1852
mg
|
Potassium:
1066
mg
|
Fiber:
5
g
|
Sugar:
10
g
|
Vitamin A:
6657
IU
|
Vitamin C:
61
mg
|
Calcium:
209
mg
|
Iron:
5
mg
Pin "Tomato Meatball & Pasta Soup" for later!