This recipe for cheesecake brownies is rich, chocolatey and decadent, with a tangy swirl of cheesecake swirled into the batter. I add extra chocolate chips and sliced almonds for more richness and texture, and the results are worth it. You'll love these swirl cheesecake brownies. Make a batch today.
If you have a sweet tooth, this easy cheesecake brownie recipe is one of the best. It combines two of my favorite things, dark chocolate brownies and rich, luscious cheesecake. Best of all, they're a snap to make.
I first made this recipe for cheesecake brownies when we were having my cousin and her husband over for dinner. They both have a sweet tooth, so I wanted to serve something really good for dessert.
They love sweets and baked goods, and I knew these cheesecake brownies would be a hit. I was right! OMG – so rich, fudgy and perfect. I may have eaten two of them in one sitting.
Why you'll love this recipe:
It makes one 8″ square pan of brownies, so it's not overwhelming.
The ingredient list is straightforward.
The cheesecake brownie bars are thick (about 2½" high), so you can sink your teeth into them.
They're perfect for bringing to cookouts, picnics and potlucks.
This cheesecake brownies recipe has extra chocolate chips and toasted almonds for a twist on plain cream cheese brownies. (Though they can be omitted if you want the classic).
Kids and adults alike crave these sweet treats.
Ingredients for the swirled cheesecake brownies
Cream Cheese – At room temperature. Don't use reduced fat for this recipe.
Sugar
Almond Extract – I use almond extract in the brownie and cheesecake batters. If you don't have it, you can omit it.
Vanilla Extract – I used McCormick.
Cream – you don't need much for this; if you don't have cream, substitute half and half.
Extra Large Eggs – at room temperature.
Unsweetened Chocolate – I used Baker's unsweetened chocolate squares.
Instant Espresso Powder – optional, but gives the brownies a deeper chocolate flavor.
Butter – I recommend using unsalted butter as it gives you more control over the sodium.
Salt – Use regular iodized or table salt, not kosher.
All Purpose Flour – I recommend King Arthur's unbleached all-purpose.
Chocolate Chips – I used Ghirardelli semi-sweet chips.
Sliced Almonds – The sliced almonds give these cheesecake brownies a nice crackly crunch in every bite, punctuating the almond flavoring.
Directions:
Toast ½ of the almonds in the oven for 8 minutes or until golden brown.
Prepare the baking pan as instructed in the recipe card with the parchment paper lining to create a "sling" and set aside.
Make the cheesecake filling in a medium bowl by beating room-temperature cream cheese until smooth.
With a hand mixer, beat in the sugar, almond extract, cream and egg until smooth and set aside.
Melt the butter and unsweetened chocolate in a saucepan (or microwave at 50% power in 20 second bursts, stirring after each) until melted and smooth. Mix in the espresso powder until dissolved.
In a large bowl, combine the eggs, almond extract, vanilla extract, salt and sugar and beat until pale yellow (this takes about 2 minutes). Fold in the flour until just combined.
Pour the melted chocolate into the flour mixture and fold it in to blend.
Stir in ½ of the chocolate chips and toasted almonds.
Spread 2/3 of the brownie batter in the prepared baking dish.
Top the brownie layer with the cream cheese and spread it over the brownie layer.
Drop spoonfuls of the remaining chocolate brownie batter over the cheesecake layer and use a knife to drag and swirl the chocolatey batter.
Top with remaining sliced almonds, and chocolate chips and bake for 45-50 minutes or until set.
How to know when they're done
It can be tough to determine doneness because the brownies are fudgy.
Use a cake tester or toothpick to check for doneness by dipping it into the bars. Test in several spots to ensure that the brownie layer only has a few crumbs or chocolate chip streaks — if you see wet batter, it needs more time.
Jiggle the baking pan to make sure the center isn't liquidy, and look at the edges, which should turn a golden brown and puff up.
These are all indicators of whether or not the bars are cooked through.
Variations
For a classic cheesecake brownies recipe, skip the chocolate chips, almonds and almond extract.
Substitute other types of chips or morsels for the chocolate chips. Try butterscotch, white chocolate, peanut butter, or brickle chips.
Use other nuts like toasted pecans, walnuts, chopped almonds, pistachios or macadamia nuts.
Make mint cheesecake brownie bars by substituting the extracts for mint extract and subbing chopped Andes mints for the chocolate chips and nuts. Reserve about 1/2 cup of Andes mints and place them directly on top of the baked cheesecake swirl brownies as soon as they come out of the oven. Let them sit for 2-3 minutes, then spread them with an offset spatula or knife to create a chocolate mint candy layer. Cool to room temp before cutting.
FAQ's
Can I substitute cocoa powder for the unsweetened dark chocolate?
Yes. Use 3/4 cup cocoa powder and 1/4 cup vegetable or canola oil mixed together until smooth.
Do I need to refrigerate cheesecake brownies?
They don't need to be refrigerated if you're serving the brownies the same day. Just keep them in a sealed container on the countertop. Otherwise, store in the refrigerator for up to 4 days. Best if you let them rest at room temperature for 20 minutes before enjoying them.
Can I use a brownie mix to make these cheesecake swirled brownies?
Yes. Use a brownie mix that makes an 8″ or 9″ square pan of brownies.
Storing and freezing options:
Same Day – store in an airtight container at room temperature.
Multiple Days (up to 4) – store in the refrigerator; let sit at room temperature for 20 minutes to take the chill off the chocolate cream cheese brownies. They will have a better flavor and texture if you give them a chance to come to room temp.
Freezing – Wrap well with plastic wrap and freezer paper and freeze for up to two months. Defrost thoroughly before enjoying.
Pro-Tip for freezing :
Suppose you intend to grab a treat from the freezer when you're in the mood. In that case, I recommend wrapping individual chocolate cheesecake brownies in plastic wrap before transferring them to an airtight container to freeze.
The bars won't stick together this way, and you can take what you need.
If you're eating these bars with your family, you may not care so much about what they look like, and you can lop off what you like straight from the baking pan.
However, if you're serving to company — or bringing them to a potluck, a little more precision and panache is called for.
The challenge with cutting bars like these is that brownies and cheesecake have contrasting colors (dark brown and pale white) and the brownie portion is inherently fudgy and not completely set while the cheesecake component is obviously creamy.
My trick is using a very long, (9-10″) thin knife. In my knife block – that's the carving knife (the one I use for roasts and turkeys) and slicing straight down through the brownies with no back and forth tugging. Additionally, you've got to clean the blade before each cut.
Pro tips for cutting the swirl brownies cleanly and evenly.
Though cutting into the cheesecake brownie bars immediately will be tempting, you should let them cool and rest for several hours to set up.
Once the bars have cooled to room temperature, run a knife along the two sides that aren't covered with parchment paper, just to loosen the edges. Then lift the parchment up and transfer the cheesecake swirled brownies to a cutting board.
To cut the cheesecake brownies, use a long, thin knife (one that's longer than the width of the pan). Place the tip of the knife about 2″ inside the edge of the brownies. Place a finger on the top of the knife and push the hilt down to the cutting board in one swift movement. Do not saw back and forth.
Rinse the knife under hot water and wipe it dry before making your next cut, 2 inches beyond the previous one (this will keep the cuts smoother and more even). Continue slicing until you have 4 2″ x 8″ cheesecake brownie bars, then turn the parchment 90° and make 3 additional cuts in the same manner.
Transfer the chocolate swirl cheesecake brownies to a serving platter or airtight container.
This is one of those desserts that's perfect as is and doesn't require any embellishment (my kinda treat). However, if you want a little extra oomph, here are my top picks.
What to serve with marbled cheesecake brownies:
A dram of Amaretto or Kahlua.
A demitasse of strong espresso or cup of coffee.
Sip a frothy cappucino while you munch.
A drizzle of hot fudge sauce.
Cafe Au Lait – made using that famous New Orleans chicory blend.
More cheesecakes and brownie recipes you might like
Garlic & Zest is a participant in the Amazon Services LLC Associates Program an affiliate advertising program designed to provide a means for sites to earn advertising fees by advertising and linking to Amazon.com.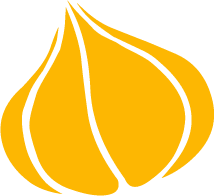 Tried this recipe? Leave a rating and review.
Your comments and shares are invaluable to me and the thousands of readers who use this site daily. If you've made the recipe, leave a star rating and review. We want to hear how you liked it.
We'd love it if you shared the recipe with your friends on social media!
Dark Chocolate Almond Cheesecake Brownies
Intense and fudgy with a layer of cheesecake, these brownies are flecked with sliced almonds and extra chocolate chips.
INGREDIENTS:
FOR THE CHEESECAKE LAYER:
8

ounces

cream cheese

at room temperature

6

tablespoons

sugar

1

teaspoon

almond extract

2

tablespoons

cream

1

extra-large

egg
FOR THE BROWNIES:
4

ounces

unsweetened chocolate

6

tablespoons

unsalted butter

½

teaspoon

espresso powder

(optional)

2

extra large

eggs

1

teaspoon

almond extract

½

teaspoon

vanilla extract

½

teaspoon

salt

1 ¼

cups

sugar

¾

cup + 1 tablespoon

all purpose flour

¾

cup

chocolate chips

divided

¾

cup

sliced almonds

divided
DIRECTIONS:
MAKE THE CHEESECAKE FILLING:
In a medium bowl, beat the cream cheese until smooth and fluffy. Add the sugar, almond extract, cream and egg. Beat until smooth and set aside.
MAKE THE BROWNIES:
Preheat the oven to 350°. Spray an 8×8″ pan with vegetable spray and line it with a piece of parchment paper cut to fit the bottom of the pan with additional 5-6″ of overhang on each side. Set aside.

In a small saucepan, combine the butter and unsweetened chocolate and heat over medium low heat stirring occasionally until mixture is melted, glossy and smooth. Stir in the espresso powder until dissolved, if using. Set aside.

In a large bowl, combine the eggs, almond extract, vanilla extract, and salt and sugar and beat until thick and pale yellow, about 2 minutes. Fold in the flour until combined.

Pour the chocolate mixture into the batter and fold it in until completely blended. Stir in ½ cup of chocolate chips and ½ cup of sliced almonds.

Spread two-thirds of brownie batter evenly into the prepared pan. Pour the cheesecake layer on top of the brownie layer and spread across the pan. Drop spoonfuls of the remaining brownie batter over the cheesecake layer and swirl it into the cheesecake layer.

Sprinkle the remaining almonds and chocolate chips over the brownie mixture and bake for 45 minutes or until set. Remove from the oven and allow to cool for several hours before slicing.
NOTES:
Store cheesecake brownies at room temperature the first day, but refrigerate for up to 4 days after that.
NUTRITION:
Calories:
333
kcal
|
Carbohydrates:
39
g
|
Protein:
5
g
|
Fat:
18
g
|
Saturated Fat:
9
g
|
Cholesterol:
56
mg
|
Sodium:
137
mg
|
Potassium:
136
mg
|
Fiber:
2
g
|
Sugar:
26
g
|
Vitamin A:
405
IU
|
Calcium:
52
mg
|
Iron:
2.3
mg
Pin it for later!