Crab cakes. Meaty. Tender. Crispy. With a hint of Old Bay seasoning. These Northern Neck Crab Cakes are the real deal and they're easy to assemble if you've got a can of lump crab meat. Make some tonight.
Northern Neck crab cakes
I like mine with a scoop of cole slaw on the side — as if it's more of a down-home treat than a $20/pound delicacy.
But lets face it – real back-fin lump crab meat is more of a luxury item than an every day staple. Unless you happen to live on the Northern Neck of the Chesapeake Bay and unless you happen to have a few baited crab pots tied up to the dock – or better yet, some string attached to a chicken neck, a patient hand and a dipping net. Like we did when I was a kid.
I can remember helping my Dad and Uncle Buck (everyone should have an Uncle Buck) haul loaded crab pots from the water (still dripping with the remnants of stinging nettles), shaking the crabs free from their cages and into a huge metal pot. They'd carry the pot across the long dock and up the hill, give them a quick rinse with the hose and a liberal dose of Old Bay — and cook them. Live.
I'd be standing nearby, listening to the crabs moving inside the pot, futilely trying to escape their steamy end. While they cooled, my brother and I would cover the picnic table with newspaper and carry out the cups full of melted butter and lemon (for dunking). And the crab pickin' would commence.
Pull back the apron on the crab – flip off the top shell, scrape out the oozy green insides and remove the grey "lungs", then fold the crab in half and begin the slow assault on the jewels of meat tucked inside the cartilage. Occasionally, I'd manage to extract the back-fin meat completely intact and raise it for everyone to inspect and laud over. Then, I'd swish it in the lemon butter and devour my prize. By the end, everyone's chins and hands were slick with the remnants of the feast. Good times.

This is a much more sanitary way to eat crab. I can't say that it's better. It's not. I much prefer the former, but since I'm not at my grandmother's house on the Northern Neck nearly as much as I'd like to be, these crab cakes are the best alternative. And they don't suck!
Tips for making crab cakes
My trick for making crab cakes — and having them stay (mostly) together is three-fold. First, chill the seasoned crab mixture before and after forming the cakes. Second, make the crab cakes in small batches — no more than two cakes at a time. Third, use a thin, pliable spatula and your hand (rested on top of the cake) to flip them quickly and carefully in the pan.
Set them on some paper towels to soak up any excess oil and serve (preferably with the aforementioned cole slaw and maybe some corn muffins). Heaven!
More seafood recipes you might like: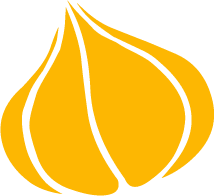 Tried this recipe? Leave a rating and review.
Your comments and shares are invaluable to me and the thousands of readers who use this site daily. If you've made the recipe, leave a star rating and review. We want to hear how you liked it.
We'd love it if you shared the recipe with your friends on social media!
Northern Neck Crab Cakes
This crab cake recipe is based on my Grandmother's recipe and is a favorite use for lump blue crab meat. These Maryland style crab cakes are straight from the Chesapeake Bay and they're the best.
INGREDIENTS:
1

pound

lump crabmeat

picked over, any shells or cartilage removed

1

stalk

celery

minced

¼

cup

onion

minced

2

teaspoons

olive oil

¼

teaspoon

salt

1 ½

cups

fresh breadcrumbs

1 ½

teaspoons

Old Bay seasoning or Chesapeake Bay seasoning

1

tablespoon

worchestershire

1

tablespoon

mayonnaise

1

tablespoon

parsley

minced

1

egg

lightly beaten

a few drops of hot sauce to taste

optional

2

teaspoons

fresh lemon juice

½

cup

Wondra flour

1

teaspoon

salt

½

teaspoon

freshly ground black pepper

canola oil and butter for frying
DIRECTIONS:
In a small skillet, heat two teaspoons olive oil over medium heat. Add celery, onion and salt. Cook until the liquid has evaporated and the celery and onions are translucent.

In a medium bowl combine celery mixture with fresh breadcrumbs. Toss to combine. Add Old Bay, worchestershire, parsley, mayonnaise, egg, hot sauce and lemon juice. Toss lightly to combine.

Add crabmeat and very carefully using your hands so as not to break apart the lumps of crab, combine with the breadcrumb mixture. Refrigerate for 30 minutes. (Refrigerating helps the mixture to stick together a little better).

Remove crab mixture from the refrigerator. Divide the mixture into six equal portions and carefully form each into individual cakes, about 3/4″ thick. Place crab cakes onto a clean sheet pan (that will fit into the freezer). Transfer the sheet pan to the freezer for 20 minutes — again to help the crab cakes hold together.

Add the Wondra flour, salt and pepper to a shallow bowl. Place a crab cake in the flour and lightly press into the flour to create a coating (try NOT TO COAT THE SIDES) flip and press flour onto the other side.

Heat a cast iron skillet or heavy pan over medium heat. Add a small pat of butter and a teaspoon of canola oil for each batch of crab cakes. When the butter starts to foam, swirl the mixture around in the pan so the bottom is well coated. Add 2 crab cakes at a time to the pan and cook for 3-4 minutes per side. Do not fuss with the crab cakes. Once you put it in the pan avoid the temptation to poke, prod or otherwise mess with it. When crab cakes are fragrant and browned, use a thin, pliable spatula (I use a fish spatula) and place one hand on top of the crab cake, while you swiftly lift the cake with your spatula. Flip the crab cake onto the uncooked side into the pan. Repeat for the other cake. Cook an additional 3-4 minutes. Transfer (carefully) crab cakes to a paper towel lined (2-3 paper towels thick) sheet pan.

I make a big deal about flipping because this is an expensive ingredient and you don't want the cakes to fall apart.

Repeat the process with the remaining crab cakes.
NOTES:
To make fresh breadcrumbs, tear 2 slices of bread into chunks and transfer them to the bowl of a mini food processor. Pulse until medium crumbs are formed.
I cook my crab cakes in a small cast iron skillet, doing two at a time. This is so that I have better control over my cooking. Crab cakes are fragile and by crowding too many in a skillet, you run the risk of burning them, or having them fall apart or crumble. Take your time and cook them in batches.
NUTRITION:
Calories:
482
kcal
|
Carbohydrates:
85
g
|
Protein:
31
g
|
Fat:
9
g
|
Saturated Fat:
1
g
|
Cholesterol:
52
mg
|
Sodium:
1597
mg
|
Potassium:
293
mg
|
Fiber:
9
g
|
Sugar:
4
g
|
Vitamin A:
80
IU
|
Vitamin C:
28.5
mg
|
Calcium:
70
mg
|
Iron:
8
mg
Don't Forget To "Pin It" For Later!
SaveSave