This tangy, smoky, garlic shrimp marinade makes a great shrimp taco seasoning. It's quick and easy to make and creates a delicious coating for shrimp and seafood. Though you could eat the garlic lime shrimp on its own, it's even better tucked into a warm tortilla and loaded with your favorite toppings. Try this shrimp taco marinade for your next Taco Tuesday.
Here in the tropics, fish abounds. So does crab — both the blue crab variety and those tasty stone crab claws in season now. We have sweet spiny lobsters (ours don't have the big pincher claws) and oysters from the northern part of the state. And then there's shrimp. Gorgeous, pink blue crab — plentiful, plump & juicy! One of the easiest and tastiest ways to enjoy this bounty is with this easy lime, cumin and garlic shrimp marinade, which is less of a marinade and more of a quick, down-and-dirty preparation.
Ingredients for Lime Cumin Garlic Shrimp Taco Marinade
Cumin
Smoked Paprika
Cayenne Pepper
Oil
Salt
Pepper
Lime Zest
Lime Juice
Chopped Garlic
Making Garlic Lime Shrimp
Peel and devein the shrimp (removing the tails, if you're making tacos)
Transfer shrimp to a bowl and lightly coat with oil.
Add cumin, paprika, cayenne, salt and pepper to the shrimp and toss to coat.
Add oil to a large skillet over medium high heat.
Place the shrimp in a single layer in the skillet and cook on one side until they turn pink.
Using a pair of tongs, flip the shrimp over and add the lime zest, garlic and lime juice. Toss the shrimp in the lime garlic glaze until well coated and the shrimp are cooked through.
This is less of a garlic shrimp marinade, because you really don't need to let the shrimp rest in the shrimp taco seasoning blend before cooking it. That makes these garlic lime shrimp tacos super fast and easy to make. In fact, it will probably take you longer to assemble the toppings than it will the shrimp.
Can I Use Frozen Shrimp For Shrimp Tacos?
Yes. Frozen shrimp is fine, however, be sure to thaw the shrimp completely. Pat it dry with paper towels, otherwise they'll steam instead of sear. Also, if using frozen shrimp with the tails on — remove the tails — you don't want a big piece of shell in your taco.
What Size Shrimp Should I Use?
The nice thing about this is that you don't have to go all out and buy the extra large or jumbo variety of prawns. In fact, you shouldn't. 24-30 count medium shrimp are the perfect size for tacos.
Shrimp Taco Seasoning and Toppings:
If you aren't a spice fan, you can eliminate the cayenne pepper from the shrimp taco marinade. However, if you do like spice, you could also augment with red pepper flakes or your favorite hot sauce.
More Favorite Toppings:
Diced tomato
Pico De Gallo
Avocado
Cilantro
Queso Fresco
Cheddar
Monterey Jack
Pepper Jack
Shredded Cabbage (Red or White)
Slaw
10 Minute Chunky Black Bean and Corn Salsa from Dawn at Girl Heart Food.
Sliced Jalapenos
Pickled Jalapeños
Tomatillo Salsa
Lime Wedges
Fish Taco Sauce (courtesy of Greg at My Wife Can Cook)
Sour Cream
Lime Crema
Pickled Red Onions
The best shrimp taco seasoning advice I can give, however, is to lightly char your tortillas. Heated in the oven is ok, but to really make it authentic, they need to be kissed by a flame or hot pan.
How To Char Tortillas For Garlic Lime Shrimp Tacos
Gas Grill Method: Heat the gas grill to a medium heat (about 350°) and lay the tortillas in a single layer on the grill. Heat the tortillas, just until they start to puff, then use a pair of tongs to flip them. Note: If your gas grill has hot spots, be aware of them and pay extra attention so you don't burn the whole tortilla.
Gas Burning Stovetop Method: Turn the stove top on to a medium flame. Rest a tortilla directly on the burner (not the heating element itself). Use a pair of tongs to move the tortilla around and char it evenly. When it starts to puff on one side, flip the tortilla and char the other side to your liking. Continue with remaining tortillas.
Electric Stovetop Method: This one isn't quite as effective, but if you don't have access to a gas burner, you don't have much of a choice. Place a nonstick skillet over medium high heat and place a tortilla in the skillet. Cook the tortilla until it becomes fragrant and starts to take on some color. (It may or may not puff, so don't use that as your visual cue). Use your tongs to flip it and continue charring on the other side.
What to serve with tangy marinated shrimp tacos
Serve the tangy garlic lime marinated shrimp tacos with your favorite yellow rice, coleslaw, black bean dip or from my fellow foodie pals these fabulous sides:
Quick and Easy Black Bean Recipe via Julie from Hostess At Heart.
Arroz Verde (Green Poblano Rice) from Sean at Diversivore.
More shrimp recipes:
More taco recipes you'll love: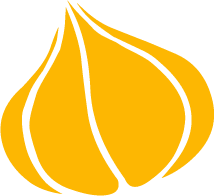 Tried this recipe? Leave a rating and review.
Your comments and shares are invaluable to me and the thousands of readers who use this site daily. If you've made the recipe, leave a star rating and review. We want to hear how you liked it.
We'd love it if you shared the recipe with your friends on social media!
Tangy Garlic Lime Shrimp Tacos
You'll love the shrimp taco marinade in this recipe. It's smoky and tangy made with cumin, garlic and lime. The seafood doesn't need to marinate for long and this simple shrimp taco recipe is ready for the whole family in about 25 minutes.
INGREDIENTS:
SHRIMP
1

pound medium

shrimp

peeled, tail removed, deveined
FOR SHRIMP TACO MARINADE:
½

teaspoon

kosher salt

¼

teaspoon

black pepper

1

teaspoon

ground cumin

½

teaspoon

smoked paprika

pinch

cayenne pepper

1

teaspoon

+ 1 tablespoon canola or olive oil

3

cloves

garlic

1

lime

zested and juiced

¼

cup

cilantro

chopped
SERVE WITH:
8

flour tortillas

warm

½

cup

cilantro

1

cup

charred salsa verde

recipe on this site

1

cup

queso fresco

crumbled

1

lime

cut into wedges
OTHER OPTIONAL GARNISHES:
1

avocado

sliced

¼

cabbage

thinly sliced

1

jalapeño

thinly sliced

½

cup

sour cream
DIRECTIONS:
Place peeled and deveined shrimp in a bowl. Coat with 1 teaspoon oil. Sprinkle with salt, pepper, cumin, paprika and cayenne. Mix thoroughly and set aside.

Place a pan over medium high heat. Add 1 tablespoon of oil and let it heat until it's slick, but not quite smoking. Add shrimp to the pan in a single layer and cook until just slightly turning pink, 1-2 minutes. Use a pair of tongs to flip them in the pan and continue cooking an additional minute. Add the garlic, lime zest and lime juice. Cook and stir for an additional minute. Remove from heat and stir in the cilantro.

To assemble: place 4-5 shrimp in a warm tortilla, top with additional cilantro, charred salsa verde and crumbled queso fresco. Add other accompaniments if desired. Finish with a squeeze of lime
NOTES:
Serve with a side of yellow rice, or white rice and black beans. (I always top the beans with additional salsa).
NUTRITION:
Calories:
378
kcal
|
Carbohydrates:
37
g
|
Protein:
13
g
|
Fat:
18
g
|
Saturated Fat:
8
g
|
Cholesterol:
35
mg
|
Sodium:
2014
mg
|
Potassium:
403
mg
|
Fiber:
1
g
|
Sugar:
8
g
|
Vitamin A:
1020
IU
|
Vitamin C:
7.3
mg
|
Calcium:
307
mg
|
Iron:
2.7
mg
Pin "Tangy Shrimp Tacos" For Later!