If you love vanilla meringue cookies from the store or bakery, you'll really love this Simple Meringue Recipe. Now you can make these easy meringues at home with a handful of ingredients for about a dollar per batch! BAM!
My mother used to make vanilla meringue cookies often when I was a kid. They were light, very crispy and a little sweet. Her simple meringue recipe is one I use all the time as the starting point for other meringue-based treats. Sometimes as a base for fresh berries or with a custard or curd. Hers were always free-formed. One never looked like another. In a world where uniformity is king, these easy meringues were beautifully different.
My husband, Scott's experiences with meringue were isolated to the fluffy topping on lemon or chocolate pies.
When I mentioned that I'd made a batch of vanilla meringue cookies, he didn't seem interested.
In fact, he was decidedly dis-interested. Oh well.
I didn't even offer him one that first night, because it was clear he didn't want it.
Later, I was annoyed. How could he not like this? They crunch when you bite into them and then practically dissolve with just a faint sweetness as soon as the light-as-a-feather egg white hits your tongue. They're like magic.
Reasons To Love Vanilla Meringue Cookies:
And this simple meringue recipe is a sweet treat with virtually no guilt… They're gluten free, fat free — heck, if I didn't add sugar, you wouldn't even know they were there…
The next night, our friend Nola joined us for dinner and before we sat down to eat, I brought out the meringues for her to sample. Scott peered at the offering and said, "That's a meringue?"
"Yes," I shrugged.
"I didn't know they were like that — I thought it was like the meringue on a pie."
"No, this is like a cookie."
Suddenly he was interested… "They're so light and crunchy — and they just melt in your mouth. Why didn't you tell me?" I just shook my head.
The trick to making crispy, vanilla meringue cookies is a cool, dry day (that's hard to find in Florida) because meringues don't like humidity. They'll get soft and mushy quick — and that's something Scott doesn't like. It also requires some patience to let them cook slowly and without interruption in a very low oven for a few hours. Cool the easy meringues on the baking sheet and transfer them to an airtight storage container. They'll keep for 2-3 days, if they don't get eaten first.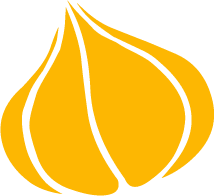 Tried this recipe? Leave a rating and review.
Your comments and shares are invaluable to me and the thousands of readers who use this site daily. If you've made the recipe, leave a star rating and review. We want to hear how you liked it.
We'd love it if you shared the recipe with your friends on social media!
Meringues
A crispy, light dessert. Make them on a cool day with low humidity.
INGREDIENTS:
2

egg whites

¼

teaspoon

cream of tartar

⅓

cup

powdered sugar

¼

cup

granulated sugar

½

teaspoon

vanilla extract
DIRECTIONS:
Preheat oven to 200 degrees.

Line two sheet pans with parchment paper or use a brown paper grocery bag. Set aside.

Add the egg whites to a mixing bowl. Using electric beaters, beat the egg whites until frothy and foamy. Sprinkle in the cream of tartar and beat on high speed for 1 minute. Sprinkle on the powdered sugar and beat on high for 1 – 1½ minutes, until soft and glossy. Sprinkle on the granulated sugar and beat on high until stiff peaks form, another 2 or so minutes.

Drop spoonfuls of meringue onto the parchment paper or brown paper bag, about 2 inches apart.

Bake for 2 hours until meringues have dried out and set. Remove from oven and cool.

Store in an airtight container.
NOTES:
Meringues are persnickety if the air is humid. If you live in Florida, like me, choose a day when the humidity is at a minimum and preferably cool.
NUTRITION:
Calories:
89
kcal
|
Carbohydrates:
22
g
|
Sodium:
1
mg
|
Potassium:
30
mg
|
Sugar:
22
g
Pin "Simple Meringue Recipe" For Later: