Chocolate Mint Meringue Kisses
Looking for a guilt-free cookie recipe? Meringue cookies are the answer These Chocolate Mint Meringue Kisses are 100 calories for 5. These naturally gluten-free snacks are flecked with dark chocolate and a hint of mint.
We've had more than our average share of cold weather here in South Florida lately — which means that the rest of the country has REALLY been suffering. The only good thing about the cold, is that meringues — which are normally temperamental when there's the slightest bit of humidity, sit up and behave when the temps and humidity drop. A perfect excuse to make Chocolate Mint Meringue Kisses.
These light, crispy, airy meringues will absolutely melt in your mouth — that's not food-blogger-speak for "really good." They will LITERALLY melt in your mouth. As soon as the cookie hits your tongue, they practically dissolve. Maybe that's why I like them so much, it's like eating air — not a lot of calories in "air".
Steps For Making Meringues:
But there's a lot of flavor. Real chocolate flavor — even though there's not much chocolate in them. The key is grating it with a microplane — it creates a mound of whisper-fine chocolate dust that uniformly flavors the meringue with little specks of richness.
Piping Chocolate Mint Meringue Kisses:
And the mint — I didn't skimp on the mint. A half teaspoon, which may not seem like much, but for 3 egg whites, believe me — works!
I used a piping bag to make uniform cookies, but if you don't have one, just spoon them onto the parchment paper. A very low oven and patience are all you need to yield a delicate, chocolate mint kissed treat.
These gluten-free meringue cookies are delicious anytime, but Chocolate Mint Meringue Kisses are absolutely IDEAL for Valentine's Day, Christmas or New Year's Eve. And if you're a mint fiend like my daughter, you'll also want to try this Christmas Meringues — made with candy canes!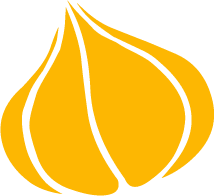 Tried this recipe? Leave a rating and review.
Your comments and shares are invaluable to me and the thousands of readers who use this site daily. If you've made the recipe, leave a star rating and review. We want to hear how you liked it.
We'd love it if you shared the recipe with your friends on social media!
Chocolate Mint Meringue Kisses
Light as air with a crispy, chocolatey, minty flavor – these delightful meringue cookies will surprise you!
INGREDIENTS:
3

egg whites

½

cup

sugar

¼

teaspoon

cream of tartar

½

teaspoon

peppermint extract

1

ounce

bittersweet chocolate

I used 60% cacao, finely grated
DIRECTIONS:
Preheat oven to 200 degrees. Line two baking sheets with parchment paper and set aside.

In a large bowl, with an electric mixer or stand mixer, whip the egg whites on high speed until light and frothy. Slowly add the sugar and cream of tartar. Continue whipping on high speed until glossy and stiff. Add the peppermint extract and whip just a few more seconds to incorporate the extract into the egg whites. Gently fold the grated chocolate into the egg white mixture.

Scoop the meringue into a pastry bag fitted with a large star tip.

Pipe the meringue onto the parchment paper into 1-1½ inch stars. Bake for 2-3 hours until meringues are crispy — and not soft. Test them by cooling the meringue for a minute, then tasting. They should be crisp all the way through. Let meringues cool on the pan.

Transfer to an airtight container and store for up to 3 days.
NUTRITION:
Calories:
100
kcal
|
Carbohydrates:
19
g
|
Protein:
1
g
|
Fat:
1
g
|
Saturated Fat:
1
g
|
Sodium:
25
mg
|
Potassium:
71
mg
|
Sugar:
18
g
|
Calcium:
3
mg
|
Iron:
0.3
mg
"Pin It" For Later!