While stuffed shrimp is on the menu at many high-end restaurants, it's also easy to make at home. This simple crab stuffed shrimp uses lump crab meat and swaps the typical Ritz crackers for panko breadcrumbs. Season with your favorite Creole or Cajun seasoning, or use Old Bay for a classic Chesapeake Bay flavor. Everyone will love this baked stuffed shrimp recipe.
Stuffed shrimp is great as an appetizer or main course
Want a classic recipe that's perfect for holidays and special occasions? Baked stuffed shrimp is it. You'll love it because it's an eye-popping dish that's easy to make and feeds a crowd.
While this dish may look fancy, baked stuffed shrimp is a straightforward recipe. You can serve it as an appetizer (2-3 per person) or the main course (3-5 per person) with a few other side dishes.
I hadn't made baked stuffed shrimp in years but was inspired by my recently deceased Aunt, Heather. She passed in March of 2022, and her estate has been in probate ever since.
Every few weeks, I stop by her house to pick up her mail and deliver it to my Dad, who's acting as the estate executor.
The sheer volume of fancy food catalogs in her mail was astounding—everything from steaks and prime meats to pastries and baked goods.
One, in particular, was filled with "gourmet" food items like lobster mac and cheese, fried oysters, pot pie, potstickers, and baked stuffed shrimp with crabmeat.
These frozen delicacies command a gourmet price tag too. Usually, four to five times what it would cost to make them at home. I made this batch for a fraction of the cost of what the catalog charged and got more than double the yield.
Why you'll love this crab stuffed shrimp recipe
It can be assembled ahead of time.
Makes a great appetizer or main course.
It feeds a crowd for much less than a restaurant or "gourmet food service."
The baked stuffed shrimp is customizable according to your tastes.
Any leftover crab meat stuffing will make great crab cakes later.
Ingredients you'll need to make stuffed shrimp:
Fresh Jumbo or Extra Large Shrimp
Fresh Lump Crabmeat
Olive Oil
Red Bell Pepper
Shallot (or onion)
Mayonnaise
Eggs
Dijon Mustard
Creole, Cajun, or Old Bay Seasoning (your choice)
Worcestershire Sauce
Panko Breadcrumbs (can use fresh breadcrumbs or Ritz cracker crumbs)
Italian Flat Leaf Parsley
I don't add extra salt to this dish because the seasoning blends contain salt. If you want it, you can certainly add 1/4 to 1/2 teaspoonful.
Best shrimp for stuffing
Before the recipe, let's discuss the best shrimp for stuffing. They need to be big. U-10 to U-15. What that means is 10 to 15 shrimp PER POUND.
Think about that. Most fresh shrimp are sold in the 26-30 per pound range (or more). That means these prawns are two and a half to three times LARGER than their smaller siblings.
They must be large to stuff them with the crab meat filling.
How to peel and butterfly shrimp for stuffing
Hold the shrimp in one hand and pull away the legs and shell. Leave the last abdomen segment and tail intact.
Use a sharp paring knife to cut a slit about 1/4″ deep along the length of the back.
Remove the vein (a.k.a. the digestive tract).
You may need to make a deeper cut along the length of the shrimp to have it stand flat (as shown below). Cut the slice to 1/2 to 2/3 of the depth so it will stand flat and upright, with the tail curving over the body. They're ready to stuff. (Keep the prepped prawns in the refrigerator until you're ready to fill them with the crab meat stuffing.
The stuffing for the jumbo shrimp is similar to what I use for crab cakes. If you have any leftover stuffing, that's a great way to use it up!
How to make crabmeat stuffing for shrimp:
Sweat the shallots and bell peppers in olive oil until they're softened and slightly translucent. Don't brown the vegetables. Set aside to cool.
Mix the mayonnaise, egg, mustard, Worcestershire sauce, seasoning of your choice, and parsley in a large bowl. Stir until it's well combined.
Add the drained lump crab meat and gently toss it with the mayo mixture.
Add the panko breadcrumbs and mix until it's evenly combined. Be gentle when stirring, as you don't want to break apart the chunks of lump crab meat.
Next, we stuff the shrimp with the crabmeat filling, and it's a lot simpler than it sounds.
There's no "cavity" to fill, so we're topping the shrimp with the crab mixture and folding the tail over the filling to give the shrimp a "stuffed look."
Tips for assembling crab stuffed shrimp:
Depending on the size of your shrimp, you'll use 1-2 tablespoons of crab stuffing per prawn. The larger the shrimp, you can use a little more filling.
Lay the shrimp back-side down on a prepared baking sheet (lined with parchment paper or aluminum foil sprayed with nonstick spray) about 2″ apart.
To keep the portions even, I recommend using a medium-sized cookie scoop to measure the crab mixture. My cookie scoop holds about two tablespoons.
Plop the crabmeat on the shrimp and gently pat the filling so it rests comfortably atop the shellfish.
Fold the shrimp's tail over the stuffing and press it into the crab meat mixture to secure it. Sometimes the tail will pop up or lean to one side. Just rearrange it until it sticks. The stuffed shrimp are ready to bake.
If you're making this recipe ahead of time, assemble the shrimp up to this point and refrigerate them until you want to bake. Remove them from the refrigerator about 20 minutes before baking so they can come to room temperature before sticking them into a hot oven. Otherwise, they'll take longer to bake.
Pro-Tips
Buy fresh, never frozen, shrimp from a reputable fishmonger. To tell if they're good, smell the seafood. It should smell like the ocean and have no ammonia or fishy smells.
I prefer to peel and devein the shrimp myself. It's a fast process when you're working with jumbos, and it ensures that you're getting a fresh product.
Refrain from overstuffing the shrimp. You want enough crab filling to sit atop the butterflied shrimp without spreading across the pan.
Swaps and Variations
Make this baked stuffed shrimp recipe traditionally with crumbled Ritz crackers instead of panko paired with Old Bay seasoning for a taste of Maryland.
Sprinkle the crab-stuffed shrimp with grated parmesan cheese just before baking for another layer of richness.
My husband likes to drizzle the shrimp with garlic butter just before serving. It's rich but so good.
Wrap the stuffed shrimp in thinly sliced bacon before baking.
Make individual servings by arranging 3-5 crab-stuffed shrimp in mini gratin dishes to bake. They can be served as an appetizer before a larger meal or as the main course.
FAQs
Do you cut the tails off the shrimp before cooking or serving?
No. The tails are part of the presentation, though you don't eat them. They give the baked stuffed shrimp a proud "peacock" effect.
Can I bake the stuffed shrimp ahead of time?
You can, but then you'd have to reheat them to serve, and the shrimp would dry out more than if they'd only been baked once.
Can I freeze crab stuffed shrimp?
Yes. Here's how. Assemble the stuffed shrimp and place them on a baking sheet lined with parchment paper. Freeze the raw stuffed shrimp until solid, then transfer them to an airtight freezer-safe container. The stuffed prawns will keep for up to two months. Arrange on a parchment-lined sheet pan and bake in a 375° oven for 25-30 minutes.
You'll want to accompany each appetizer dish with fresh parsley, chives or other herbs. I also like the stuffed shrimp with a squeeze of lemon juice. The fresh citrus makes the seafood flavors pop.
More ideas on what to serve with a stuffed shrimp appetizer
A crusty piece of warm french bread goes well with the baked stuffed shrimp.
Serve the crab stuffed shrimp on a bed of dressed salad greens.
If you like more heat, add a few drops of hot sauce.
Also, pair it with a chilled bottle of bubbly (champagne, prosecco, cava, or other sparkling wine) or a crisp, chilled Sauvignon Blanc, Pouilly-Fuissé, or Sancerre. A dry Gewürztraminer would also be a good choice.
What goes with crab stuffed shrimp as a meal?
More seafood appetizers you'll love:
More crab and shrimp recipes you'll love: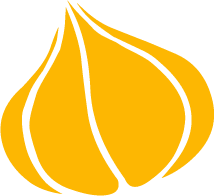 Tried this recipe? Leave a rating and review.
Your comments and shares are invaluable to me and the thousands of readers who use this site daily. If you've made the recipe, leave a star rating and review. We want to hear how you liked it.
We'd love it if you shared the recipe with your friends on social media!
Stuffed Shrimp
Want a special seafood treat? These crab stuffed shrimp are phenomenal! Like what you'd get at a fancy restaurant, but made right in your own kitchen. The crab filling is similar to a crab cake and piled on butterflied jumbo shrimp. Makes a great appetizer for a special meal or main course with a salad and baked potato.
INGREDIENTS:
FOR THE SHRIMP:
2

pounds

jumbo shrimp

U-10 to U-12
FOR THE CRAB STUFFING:
1

pound

lump crabmeat

drained (not jumbo lump)

1

teaspoon

olive oil

½

red pepper

minced

1

large

shallot

minced

¾

cup

mayonnaise

1

large

egg

lightly beaten

1

teaspoon

Dijon mustard

1½

teaspoons

Creole seasoning

or Old Bay

1

teaspoon

worcestershire sauce

¾

cup

panko breadcrumbs

or fresh bread crumbs made from Italian bread or sourdough.

1

tablespoon

flat leaf parsley

chopped
TO SERVE STUFFED SHRIMP:
chopped parsley

chopped chives

lemon wedges

extra Creole seasoning for sprinkling

(or Old Bay)
DIRECTIONS:
Preheat the oven to 375°. Line a rimmed baking sheet with parchment paper and set aside.
BUTTERFLY THE SHRIMP:
Remove the shells from the shrimp leaving the last segment of the abdomen (closest to the tail) and the tail still attached.

Use a sharp paring knife to cut along the spine of the shrimp, about ¼" into the body. Remove the dark vein. Cut a little deeper into the shrimp (about ½ to ⅔ through the body, so that the shrimp can sit up straight and the tail will fold over onto itself. Cover and refrigerate while preparing the crab stuffing.
FOR THE CRAB STUFFING:
Heat the olive oil in a small skillet over medium heat. Add the shallot and bell pepper and cook 3-5 minutes until softened but not browned. Set aside to cool.

Drain the crab and gently separate the crab meat, but leaving it mostly whole.

In a large bowl, combine the sauteed vegetables, mayonnaise, egg, Dijon mustard, Creole seasoning (or Old Bay), worcestershire, and parsley. Mix to combine. Stir in the lump crab meat and panko breadcrumbs. Gently stir until just blended together.
ASSEMBLING THE CRAB STUFFED SHRIMP:
Arrange the butterflied shrimp about 2″ apart on the prepared baking sheet. Scoop about 1½ heaping tablespoons onto each shrimp (I used a cookie scoop for even measuring).

Press the crab stuffing onto the shrimp to help it hold together and fold the shrimp tail over the stuffing. Lightly press the tail into the crab stuffing until it stays.

Bake for 18-20 minutes or until the shrimp are cooked through and the crab stuffing is golden brown.
TO SERVE STUFFED SHRIMP:
Serve the shrimp hot with a sprinkle of fresh parsley and chives, a squeeze of lemon and an extra dusting of Creole or Old Bay seasoning.
RECIPE VIDEO:
NUTRITION:
Calories:
313
kcal
|
Carbohydrates:
7
g
|
Protein:
28
g
|
Fat:
19
g
|
Saturated Fat:
3
g
|
Polyunsaturated Fat:
10
g
|
Monounsaturated Fat:
4
g
|
Trans Fat:
0.1
g
|
Cholesterol:
199
mg
|
Sodium:
1317
mg
|
Potassium:
311
mg
|
Fiber:
1
g
|
Sugar:
1
g
|
Vitamin A:
697
IU
|
Vitamin C:
15
mg
|
Calcium:
107
mg
|
Iron:
1
mg
Pin it for later!