Countless food trucks in California and LA have made beef birria tacos our latest obsession. But if you can't get to the West Coast, this birria tacos recipe will help you make those irresistible red tacos right in your own kitchen! With a rich, succulent chile braised beef birria and corn tortillas dipped in a little fat from the stew, these fried quesabirria tacos are like a cross between a taco and a quesadilla. Bet you can't stop at one.
What are quesabirria tacos and where did they come from?
First seen at a Tijuana food truck in 2009, birria tacos are actually a derivative of the Jalisco-style, chile-braised stew of the same name. So unique and mouthwateringly delicious, it didn't take long before the griddled quesabirria tacos were popping up on the menu of local food trucks across California.
Traditionally, birria tacos are made with corn tortillas that are dipped in the same red chile consomé the beef birria was cooked in and then fried on a griddle. The tacos are then piled with Oaxaca cheese and stuffed with tender, slow-braised birria, onion, cilantro and a squeeze of lime. They're heavenly!
Now, the frenzy has spread across the U.S. and these burnished red tacos are being reimagined using everything from lamb and pork to jackfruit.
It's this griddling technique and the resulting gooey, melty cheese sandwiched in the tortilla that gives this delicacy it's other common name, quesabirria tacos… a cross between quesadillas and tacos.
These crispy, unctuous, savory treats are outrageously good and completely different from any other tacos you've had… and this brings me to my ulterior motive for making them… Since quesabirria tacos really got their big start in LA, I thought they'd be perfect for representing the LA Rams at this year's Super Bowl party.
Each year for the super bowl, we make a game day menu that reflects the regional food offerings from the locales of the two competing teams. For Super Bowl LVI, we made a Cincinnati chili (Coneys and 5-way chili) to pay homage to the Cincinnati Bengals. Quesabirria beef tacos is my homage to the LA Rams.
What you'll need to make beef birria tacos:
Soft Corn Tortillas
White Onion (can also use red or sweet)
Oaxaca Cheese
Cilantro
Limes
Beef Birria Consomé (for dipping)
Additional Toppings as desired
How to make birria for tacos
Start with this easy beef birria recipe for your tacos. It's tender and rich, braised in a consomé of Guajillo, Ancho and Arbol chiles. The rich sauce is not only perfect for dipping, but it also yields enough burnished orange fat on the consomé to fry the corn tortillas in (hey, I never said this was healthy).
I recommend starting the birria earlier in the day because the Mexican beef stew needs to braise for 3 hours to become tender in the oven (though I've also given faster instructions using an Instant Pot). You can also make the birria a few days before and reheat it to make the quesabirria tacos.
The most efficient way to make quesabirria is with an assembly-line method.
Therefore, it's important to have all the ingredients prepped and ready, kept close to the stove. Figure two to three street tacos per person and just keep griddling until everyone is served.
Prepping the ingredients for red tacos
Use a slotted spoon to transfer the chunks of beef birria to a bowl and shred it with a fork into bite sized bits. Add a little bit of the consomé back to the beef to make it moist, but not sopping wet. This is the filling.
Reserve the rest of the consomé for coating the corn tortillas before frying and some for dipping afterwards.
Grate the Oaxaca cheese and set aside. (Oaxaca is very similar to mozzarella).
Cut the limes into wedges and chop the onions.
For serving: Strain the sauce (consomé) and portion into small bowls for dipping. Squeeze a bit of lime into each bowl and top with a sprinkle of onion and cilantro. (I like to have one bowl for each diner).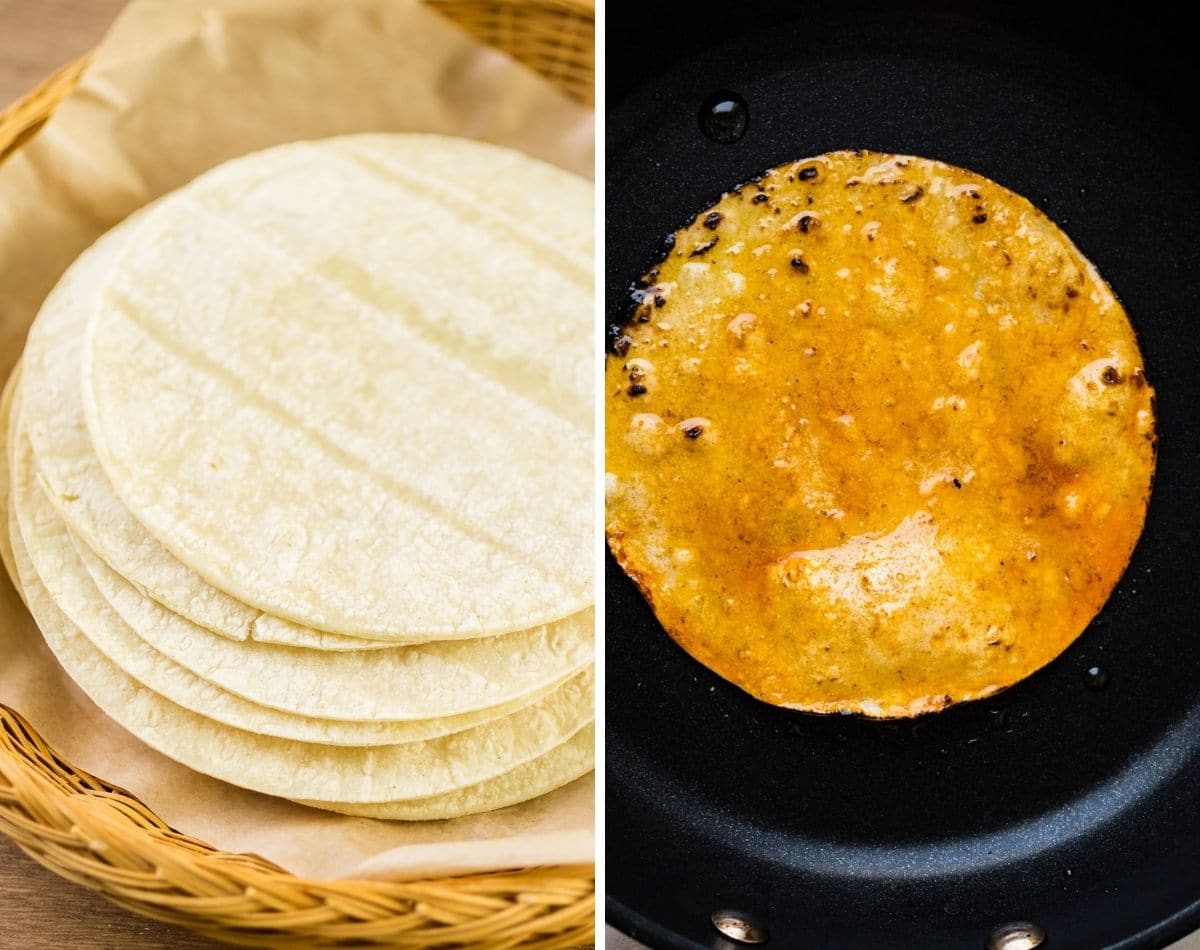 How to make beef quesobirria tacos
Heat the griddle or skillet over medium high heat.
When the skillet is hot, dip the corn tortillas into the consomé and place on the griddle. Cook the tortilla for about 1-2 minutes until it starts to sizzle and crisp, then flip the tortilla.
Fill the quesabirria tacos with beef filling, grated Oaxaca cheese, a sprinkle of onions (to help cut the fat), fresh cilantro and a squeeze of lime.
Fold the taco in half and press down lightly with the spatula to help the quesabirria tacos stay intact.
Serve with extra lime wedges and a bowl of the consomé for dunking.
FAQ's
How do you eat birria tacos?
You can use your hands, but be warned, it will get messy, especially when dipping in the consomé. That's ok. Grab a fork and a napkin when it starts to look like horror-movie carnage.
Can I make the quesobirria tacos ahead of time?
I don't recommend it. These tacos have a shelf life — and it's usually as long as it takes to get them from the griddle to your mouth. However, you can make the beef birria several days ahead of time. Just reheat it before you make the tacos.
What if I can't find Oaxaca cheese?
I'll be honest, I'd never had this cheese before, but now I'm kind of addicted. It's creamy, soft and fresh with a great melt point. If you absolutely can't find it, you can use grated mozzarella.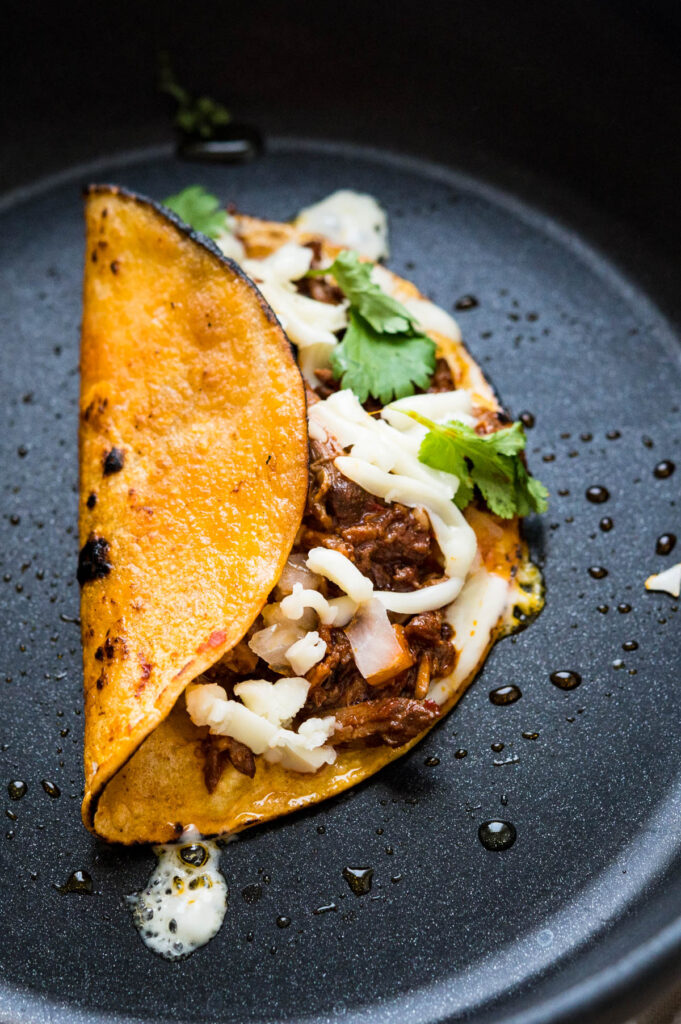 Swaps, Substitutions & Crazy Good Ideas
You can use other types of birria stew for the tacos (such as lamb, goat, mutton or even pork).
You can add other toppings to the traditional quesobirria tacos (I won't tell). It would be really good with diced avocado, chunky guacamole or this tomatillo and avocado salsa.
Sure you could add diced tomatoes, but wouldn't it be nice with a homemade pico de gallo?
If you think this would be a great thing to eat at one in the morning after a little too much imbibing, you wouldn't be wrong… But it also makes a great hangover breakfast option. Add some scrambled eggs to the quesabirria tacos and have at it.
Or top your taco with an oozy fried egg and crumbled bacon. You'll need a knife and fork for that!
Love it spicy? Douse your quesabirria in hot sauce or my tingly, classic salsa verde.
Serve quesabirria tacos with dressed consomé for dipping, extra limes for a hit of acidity and fresh cilantro to brighten up every bite. Be sure to have a stack of napkins at the ready, because this isn't a dainty affair.
What my tasters said:
To be fair, most of the commentary didn't involve words… just groans of delight. "Oohs and aahs" abounded, followed by several "Oh-ma-GAWDs".
My husband snuck two leftover tacos for lunch the next day (that stinker) and my Mom immediately made her own batch of beef birria so she could make her own tacos (and not have to share).
My Dad was sincerely moved… thanking me for making them and threatening to move in.
More taco recipes you'll love: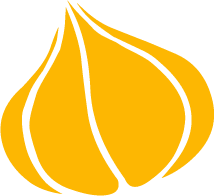 Tried this recipe? Leave a rating and review.
Your comments and shares are invaluable to me and the thousands of readers who use this site daily. If you've made the recipe, leave a star rating and review. We want to hear how you liked it.
We'd love it if you shared the recipe with your friends on social media!
Quesabirria Tacos (Red Tacos)
These incredible Beef Birria Tacos are unlike anything you've tried before. Eat them the classic way with Oaxaca cheese, cilantro, diced onions and a squeeze of lime or jazz it up with other favorite toppings. It's easy to make these famous street tacos in your own kitchen.
SPECIAL EQUIPMENT:
1 large nonstick skillet or griddle
INGREDIENTS:
1

recipe

warm Beef Birria

not drained of fat

18

soft corn tortillas

white or yellow, I used street taco size, but you can also do larger.

1

small

white onion

or red or sweet onion, finely diced

1

pound

Oaxaca cheese

grated

1

bunch

fresh cilantro

3

limes

cut into wedges

small bowls of birria consommé

for dipping
ADDITIONAL OPTIONAL TOPPINGS:
diced tomato

diced avocado

sliced radishes
DIRECTIONS:
Heat a large skillet or griddle over medium high heat.

Dip both sides of the corn tortillas into the birria consommé to lightly coat the tortillas and transfer the coated tortillas to the hot skillet. Let them cook for 1-2 minutes until they start to crisp.

Flip the tortillas over and spread with a generous layer of grated cheese. Let the tacos cook for 1-2 minutes or until the cheese begins to melt.

Top with a generous spoonful of beef birria on one half of the tortilla. Add diced onion, a squeeze of lime juice and a sprinkle of cilantro.

Fold the taco over and gently press with a spatula until the cheese starts to melt and ooze. Transfer the tacos to a serving plate and serve with more lime and extra cilantro and onions. Serve with a small bowl or ramekin of extra beef birria consommé for dipping.
RECIPE VIDEO:
NUTRITION:
Calories:
341
kcal
|
Carbohydrates:
32
g
|
Protein:
16
g
|
Fat:
18
g
|
Saturated Fat:
12
g
|
Polyunsaturated Fat:
1
g
|
Monounsaturated Fat:
1
g
|
Cholesterol:
20
mg
|
Sodium:
534
mg
|
Potassium:
152
mg
|
Fiber:
5
g
|
Sugar:
1
g
|
Vitamin A:
93
IU
|
Vitamin C:
8
mg
|
Calcium:
89
mg
|
Iron:
1
mg
Pin "Red Tacos" for later!