Birria is a rich, slow-braised Mexican stew spiced with chiles in a deeply flavorful consommé. Though this recipe is traditionally made with goat, I use a more readily available chuck roast for a beef birria that's irresistible. The consommé is layered with Guajillo, Ancho and Arbol chiles, but it isn't overly spicy. Enjoy this beef birria recipe as a stew or make birria tacos with the tender chile-braised meat.
What is birria and how the heck do you pronounce it?
Birria is a rich stew from the Jalisco region of Mexico made with traditionally tougher cuts of meat which are slow cooked in a flavorful consommé until they're meltingly moist and tender.
The meat (typically goat, but also made with lamb, mutton and beef) is seasoned with a mix of spices and chiles and braised with water or broth and cooked until the meat is so tender you can cut it with a fork.
Birria is traditionally eaten as a stew with a bit of fresh chopped onion, cilantro and a squeeze of lime juice, served with warm corn tortillas. Another very popular preparation is in birria tacos also known as quesabirria tacos or red tacos, which have received Instagram-worthy acclaim for their inviting, eye-catching look.
This tasty Mexican stew has even more exotic appeal when you pronounce it with the proper trill at the end.
Today, I'm making a homemade beef birria and though it may look intimidating, the steps are straightforward and quite easy. Let's get started.
Ingredients for beef birria
Dried Ancho Chiles
Dried Guajillo Chiles
Dried Chiles D'Arbol
Onion
Garlic
Cumin
Mexican Oregano or Marjoram
Cinnamon
Black Pepper
Beef Consommé & Water or Beef Broth
Kosher Salt
Beef Chuck Roast
Fire Roasted Tomatoes
Apple Cider Vinegar
Lime
Cilantro
How to make beef birria
Deseed and rehydrate the chile peppers in hot water.
While the peppers soak, quick sauté the onions and garlic in olive oil for 4-5 minutes until lightly browned.
Add the spices to the onion and garlic and sauté for 1-2 minutes until fragrant.
Drain the chiles and add them to a blender along with the onion mixture. Add beef consommé and water or beef broth. Purée until smooth. This is the consommé or sauce for the birria.
Cut the beef into 2-3″ chunks. Lightly season with kosher salt.
Heat a dutch oven over medium high heat and add olive oil. Working in batches, brown the beef on all sides. Set aside.
Add the chile puree, beef broth (or canned beef consommé and water). Stir in the apple cider vinegar and cover the dutch oven tightly with the lid.
Place the beef birria in a preheated 300° oven for 3 hours to braise.
Skim the fat from the birria (unless you're making birria tacos, then you'll need the fat).
Ladle birria into bowls and serve with chopped onion, fresh cilantro, lime wedges and warm, lightly charred corn tortillas.
Working with dried chiles
Don't be intimidated to use dried chiles in your cooking. It's easy to rehydrate them and add so much flavor to your favorite dishes.
How to prep dried chiles for beef birria
Use a pair of scissors to cut away the stem and slit the chiles vertically.
Open the chiles and remove the seeds (that's where the heat is – especially the Arbol chiles), so it's advisable to wear rubber gloves when handling them).
Heat a skillet over medium high heat. Open the chiles and place them in the skillet to toast for 4-5 minutes, turning occasionally. You want the chiles to take on a little color and be fragrant without burning or scorching them.
Transfer the chiles to a large bowl and cover with about 2-3 cups of boiling water.
Let the chiles steep in the hot water for about 15 minutes, until plumped and softened.
About the ingredients:
Most of the ingredients for this birria recipe are pretty standard with the exception of the dried chiles. If you've got a well stocked grocer, you'll likely be able to get everything at one store.
I've found that Publix has stopped carrying the dried chiles they used to have, so I had to make an extra stop at my local Latin market — but I'm glad I did as the prices were super inexpensive and they had EVERYTHING I needed to make beef birria at home.
Beef Chuck Roast
Chuck roast is a tougher cut of meat that I use in my Pot Roast and Boeuf Bourguignon recipes. It's a tougher cut that benefits from long, slow braises in a little bit of liquid.
I recommend using a bone-in chuck roast as the bones, cartilage and sinew will add extra flavor to the consommé (broth) and the natural beef collagen adds body.
What to look for in dried chiles:
When buying dried chiles, look for soft, pliable chiles with shiny skins. Acclaimed Chef of Mexican cuisine, Rick Bayless also suggests that when you open a package of chiles, it should have a slight aroma of dried fruit.
Guajillo Chile Pods
One of the most common chiles, this mild tasting fruit with the smooth red skin adds flavor, but not a lot of fire.
Chiles D'Arbol
Typically, the smaller the chile, the greater the heat and that's definitely true where Arbol chiles are concerned. These fiery red pods pack a punch. I used 3 Chile D'Arbols in this beef birria and had a moderate heat level. If you want more tingle add one or two more.
Ancho Chile
Ancho chiles come from Poblanos and are one of the most popular for their mild to moderate heat. With a dark, wrinkled leathery skin, these triangular chiles add flavor, but don't overwhelm the dish.
Spices
I've seen birria recipes that include paprika (smoked and sweet), chili powder, garlic powder and even mustard. For this one, I've stuck with a traditional blend of seasonings (cumin, Mexican oregano, cinnamon, Kosher salt, black pepper) to give the chiles an opportunity to shine.
I suggest making it this way the first time, then jazzing it up your way in subsequent renditions… and there will be others, I'm sure.
Note: if you can't find Mexican oregano, substitute Marjoram.
Where did birria originate?
Birria dates back to the early 15th century, when Cortéz led his Conquistadors on an expedition to Mexico, which resulted in the Spanish conquest of the Aztec Empire. They supplied their journey with domestic animals like goats and brought them to the Americas.
Natives used goat meat along with their own indigenous ingredients and cooking methods to create the first birria, though theirs wasn't braised in a consommé, but rather dry rubbed and cooked in a makeshift stone oven. Sealing the oven produced steam and tenderized the tough cuts in a way that quick cooking just can't achieve.
What does birria mean?
Birria literally translates to "worthless". Conquistadors considered goat meat to be gamey and tough, not good enough to eat. Indigenous peoples weren't deterred and used their native ingredients and cooking style to create something tender and palatable.
Though traditional birria was made with goat meat (usually a leg), it's also common to use lamb or mutton (shoulder) or tougher cuts of beef, like a chuck roast to make birria.
Tips
When making a homemade birria to enjoy as a stew, I recommend making it the day before and refrigerating it overnight. The flavors will meld together and it will be easier to scoop the solidified fat from the top of the stew.
For a smoother and silkier consommé, you can strain the sauce through a mesh strainer, but given the rustic roots of this recipe, I don't bother with that step.
Birria variations
Feel free to substitute the beef for one of the more traditional cuts of meat.
Goat leg is traditional, but a little more challenging to source. If you do go with goat, you may want to have the butcher cut the leg into several smaller pieces that will fit into your pot or dutch oven.
Also try it with a lamb or mutton shoulder or even a pork shoulder.
For a brothier consommé, add 1-2 additional cups of stock.
Serve with extra hot sauce to amp up the spice quotient.
Not traditional, but really good… Add diced avocado and red onion with crumbled queso fresco to the stew. Don't forget the lime juice — it's essential.
Other methods to make this beef birria recipe
Both a slow cooker (crock pot) or Instant Pot are wonderful for braising and you can accomplish the same results using either one.
Make beef birria in a slow cooker:
Follow the instructions for making the consommé.
Brown the beef in the same skillet you cooked the onions and garlic in
Combine all of the ingredients in the slow cooker and cook on low for 6-8 hours until tender.
For cooking birria in the Instant Pot:
Make the the consommé.
Set the Instant Pot to sauté and heat olive oil.
Work in batches to brown the cubes of beef.
Add the consommé, beef broth and cider vinegar to the Instant Pot and seal the lid on top.
Pressure cook for 45 minutes, then let the pressure reduce naturally for 15 minutes.
What to serve with this Mexican stew
A squeeze of lime is essential with each serving. Lime gives the stew just the right acidity to round out the flavors and prevent the dish from being one-note.
White onions are traditional, but if you're sensitive to these eye stinging alliums, you can swap them for sweet onions.
Fresh cilantro leaves add a bit of lightness to the birria stew.
Warm or slightly charred corn tortillas are great for dunking in the stew.
How does birria taste?
Beef birria is rich and hearty, meaty with a tempered, well rounded spice. It's not overly hot, but does have a gradual tingle from the trio of chiles.
Beef birria makes enough to feed a crowd, so next time you're entertaining, be sure to WOW them with this recipe.
What my tasters said about Beef birria:
"Wow! What a treat! Really outstanding." – Carlton
"The meat is so tender, not soft but juicy and flavorful." – Scott
"I was really expecting it to be very spicy, but it's not. The seasoning is perfect." – Chris
More Mexican recipes you'll love: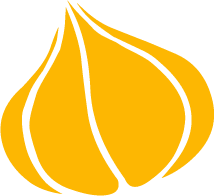 Tried this recipe? Leave a rating and review.
Your comments and shares are invaluable to me and the thousands of readers who use this site daily. If you've made the recipe, leave a star rating and review. We want to hear how you liked it.
We'd love it if you shared the recipe with your friends on social media!
Beef Birria
This classic Jalisco-style stew is traditionally made with goat, but this beef birria version is delicious as well. Slow braise the meat with a rich blend of Guajillo, Ancho and Arbol chiles, onions, garlic and spices for a deeply flavorful (but not overly spicy) dish. Great served as a meal on its own or as a filling for birria tacos.
INGREDIENTS:
FOR TOASTING AND REHYDRATING THE CHILES:
3

whole dried Ancho chiles

3

whole dried Guajillo chiles

3

whole Chiles D'Arbol

2

cups

boiling water
FOR THE BRAISING LIQUID:
1

medium

onion

4

large

cloves garlic

gently smashed and peels removed

1

teaspoon

cumin

1

teaspoon

oregano

preferably Mexican

½

teaspoon

cinnamon

½

teaspoon

black pepper

1

teaspoon

Diamond Crystal kosher salt

or 1/2 teaspoon Morton's Kosher salt

3

cups

beef broth

1 can of beef consommé mixed with enough water to measure 3 cups.

3

tablespoons

apple cider vinegar
FOR THE BIRRIA
2

teaspoons

olive oil

3

pounds

beef chuck roast (preferably with the bone

trimmed of fat and sinew and cut into 3″ pieces

braising liquid

15

ounce

can diced fire roasted tomatoes

1

teaspoon

Diamond Crystal kosher salt

or 1/2 teaspoon Morton's Kosher salt

2

tablespoons

apple cider vinegar
DIRECTIONS:
Preheat the oven to 300° F
FOR THE CHILES:
Remove the stems from the chiles and cut down one side. Open the chiles to lie flat and scrape away the seeds. Discard the seeds and transfer the chiles to a skillet over medium high heat. Toast the chiles in the pan for 3-4 minutes, turning occasionally so they're fragrant but not burning.

Transfer the chiles to a bowl and pour the boiling water over them. Set aside to rest for 15 minutes.
FOR THE BRAISING LIQUID:
Heat 1 teaspoon of olive oil in the skillet over medium high heat and add the onions and garlic. Cook for 4-5 minutes, turning occasionally, until the onion starts to brown lightly and the vegetables are fragrant.

Add the remaining teaspoon of olive oil to the onion mixture, then stir in the cumin, oregano, cinnamon, black pepper and salt. Cook for 1-2 minutes until very fragrant and remove from heat.

Drain the soaked chile peppers and transfer to a blender. Add the onion mixture, followed by the beef broth (or consommé and water). Blend on high until you have a smooth sauce. Set aside.
FOR THE BEEF BIRRIA:
With a paper towel, dry the cubes of beef and sprinkle with kosher salt.

Heat a large dutch oven over medium high and add the olive oil. When the oil is hot add the cubes of beef (working in batches so you don't overcrowd the pot). Brown the beef on all sides and transfer to a rimmed baking sheet, while you continue with the rest. Each batch should take between 5-8 minutes to brown.

If you have a chuck roast that includes the bone, add a little more oil to the dutch oven and brown the beef bones for 3-4 minutes.

Transfer the beef bones and browned cubes of beef back to the dutch oven. Add the braising liquid and the entire can of fire roasted tomatoes, kosher salt and apple cider vinegar. Stir to combine, cover tightly with the lid and transfer to the preheated oven. Braise the beef for 3 hours or until very tender.
REMOVE EXCESS FAT:
If you're serving the beef birria as a stew, you'll want to remove the excess fat that rendered while the meat was braising. I find the easiest way to do this is by chilling the stew overnight, or until the fat solidifies, then scooping it out with a spoon. You can also scoop liquified fat with a spoon or turkey baster. Just be careful not to suck up the flavorful consommé.
TO SERVE BEEF BIRRIA:
Ladle the birria into shallow bowls and top with diced white or sweet onion, fresh cilantro leaves and wedges of lime. Squeeze the lime over the bowl and dip warm corn tortillas into the consommé. Enjoy.
NUTRITION:
Calories:
392
kcal
|
Carbohydrates:
15
g
|
Protein:
36
g
|
Fat:
22
g
|
Saturated Fat:
9
g
|
Polyunsaturated Fat:
2
g
|
Monounsaturated Fat:
11
g
|
Trans Fat:
1
g
|
Cholesterol:
117
mg
|
Sodium:
1123
mg
|
Potassium:
923
mg
|
Fiber:
5
g
|
Sugar:
8
g
|
Vitamin A:
4117
IU
|
Vitamin C:
7
mg
|
Calcium:
71
mg
|
Iron:
5
mg
Pin it for later!