Shredded Beef Enchiladas (4 ingredients)
What makes these shredded beef enchiladas stand out from the rest is the well seasoned Mexican style shredded beef filling along with the smoky spicy enchilada sauce. This easy enchilada recipe makes enough for 4-6 people (depending on appetites and what you're serving them with.) It's a spicy, cheesy Mexican inspired dish that's simple to make with only 4 main ingredients. The whole family comes running for this meal.
skill level: beginner
There are no special skills or techniques needed to make these simple shredded beef enchiladas. It's simply a matter of assembly. You can even get the kids to help!
Why you'll love easy beef enchiladas
You should see my husband's happy dance when I make these flavorful shredded beef enchiladas. I'm talking toothy grins, sing-song lyrics "we're havin' enchiladas" coupled with his version of a two-step and the white man's overbite.
I think its because this enchiladas recipe is perfectly spiced, with tender chunks of Mexican shredded beef and enchilada sauce plus loads of cheese.
For me, it's a favorite, because it's a quick assembly, can be made several hours in advance and baked just before serving. Plus it's a meal the whole family loves.
Basic ingredients for shredded beef enchiladas:
Shredded Beef – If you already have shredded beef (pr seasoned, browned ground beef) ready to go, you can use it in the enchiladas recipe, but if you need to make some, I recommend this Mexican Shredded Beef recipe. It's well seasoned, uses just a few ingredient and it can be made in the Instant Pot, slow cooker or braised in the oven using a sturdy lidded pot or Dutch oven. Whenever I make the shredded beef recipe, I make a double batch and freeze half, so I've always got shredded beef ready to go for these beef enchiladas.
Red Enchilada Sauce – Spicy red enchilada sauce is what gives enchiladas their signature look and flavor. There are several good store-bought enchilada sauces you can use, but if you've got 5 minutes, you can also make it yourself using this smoky spicy Mexican red sauce recipe. Either one will work, though I admit to being partial to the homemade version.
Shredded Cheese – Use a good melting cheese to fill and top the beef enchiladas. I recommend, white or yellow cheddar (not too sharp as the milder styles melt gooey-er, Monterey Jack, Pepper Jack, Colby Jack or a pre-grated Mexican blend.
Tortillas – Flour or corn? I admit, most of the time, I'm a big flour tortilla fan, but in this instance, I think you have to go with corn. It's more authentic, gives a better, more robust flavor and frankly, flour tortillas get soggy and gluey in the casserole, where corn tortillas will generally hold up better in this saucy dish. Corn tortillas can be persnickety too, cracking or splitting, but what they lack in malleability, they make up for in taste.
How to assemble enchiladas
Brush some enchilada sauce onto the bottom of your baking dish.
Lay one tortilla flat on a work surface and spread with a little red sauce.
Top with shredded beef and cheese.
Fold the ends of the tortilla over the beef and cheese filling and place seam side down in the casserole dish.
Continue to assemble the shredded beef enchiladas, filling the casserole and if necessary using another casserole dish.
Brush more red enchilada sauce over the tortillas and top with the remaining shredded cheese.
Bake until hot and bubbly.
If you're a fan of good, old-fashioned Tex-Mex, this enchilada recipe is for you. Not only are they quick and easy to assemble, but the flavors are everything you'd want in homemade beef enchiladas. They're rich, hearty and stick to your ribs good. Top them with your favorite garnishes for a homey meal that everyone loves.
Garnishes that go well with beef enchiladas:
Shredded Lettuce
Sour Cream
Cilantro Lime Crema
Diced Avocado
Chopped Cilantro
Greek Yogurt (healthier)
Chopped Black Olives
Diced Tomatoes
Sliced Pickled Jalapeños
FAQ's
Can enchiladas be made ahead of time?
Yes. You can make them up to one day ahead of time. Just cover and refrigerate. About half an hour before you want to bake them, remove from the refrigerator to come to room temperature on the counter, then bake.
What's good to drink with shredded beef enchiladas?
For non-alcoholic, I recommend bubbles from sparkling water with a squeeze of lime. You could also drink milk, but these enchiladas aren't spicy enough to warrant it.
For alcoholic beverages, try a cold cerveza (beer) or for wine-drinkers, Rioja. I tend to stay away from fruity or sweet drinks with enchiladas
Can I freeze beef enchiladas?
Yes. Make sure they're double wrapped (plastic, then foil or freezer paper). Defrost before reheating – and remove wrapping first. Enchiladas will keep for up to 2 months in the freezer.
Are beef enchiladas gluten free?
Most enchilada sauce contains flour, unless it specifically says it doesn't, so be on the lookout for that. Also corn tortillas are gluten free, but obviously flour tortillas aren't. This green chile enchilada sauce IS gluten free and can be used in this recipe.
Are enchiladas healthy?
Not really. But if you eat a normal portion size and and don't go overboard, it's not the worst thing you can eat.
What side dishes goes with enchiladas?
More enchilada and taco recipes you might like: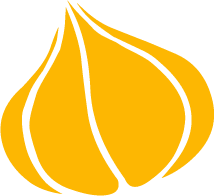 Tried this recipe? Leave a rating and review.
Your comments and shares are invaluable to me and the thousands of readers who use this site daily. If you've made the recipe, leave a star rating and review. We want to hear how you liked it.
We'd love it if you shared the recipe with your friends on social media!
Shredded Beef Enchiladas (4 ingredients)
Homemade beef enchiladadas are easy to assemble ahead of time and can be customized to your tastes. Make this Mexican casserole for family dinners and serve with a big salad for a complete meal.
INGREDIENTS:
GARNISHES & TOPPINGS:
diced avocado

optional

sour cream

optional

black olives

optional

diced tomato

optional

fresh cilantro

optional

extra enchilada sauce

optional
DIRECTIONS:
I used 2 medium casserole dishes for this recipe but you can use one very large casserole (like a lasagna pan 13×9 or larger) to tuck all of the enchiladas into.
PREHEAT THE OVEN:
Set the oven temperature to 350°.
ASSEMBLE THE ENCHILADAS
Start with all of the enchilada ingredients ready to use, a casserole dish close by and a silicone basting brush or spoon nearby.

Spread 1/4 to 1/3 cup of enchilada sauce on the bottom of the casserole dish. (Amount will depend on how large your casserole is.) Set aside.

Place one corn tortilla on the work surface and spread a tablespoon of enchilada sauce over the surface of the tortilla with the spoon or basting brush.

Spoon 2-3 tablespoons of Mexican shredded beef into a line in the center of the tortilla.

Top with 1-2 tablespoons of grated cheese and fold the tortilla over the center filling.

Transfer the stuffed tortilla, seam side down (to avoid it opening up) to the casserole dish. Continue in this fashion until you've filled the casserole with enchiladas.

Brush the enchiladas with remaining enchilada sauce so that the exteriors of the tortillas are covered but not soaking with sauce. Top with remaining cheese and bake for 20-25 minutes or until the cheese is melted and the enchiladas are hot.
TO SERVE:
Serve enchiladas with your favorite additional toppings (mentioned above).
RECIPE VIDEO:
NUTRITION:
Calories:
618
kcal
|
Carbohydrates:
23
g
|
Protein:
39
g
|
Fat:
41
g
|
Saturated Fat:
19
g
|
Polyunsaturated Fat:
2
g
|
Monounsaturated Fat:
15
g
|
Trans Fat:
1
g
|
Cholesterol:
140
mg
|
Sodium:
399
mg
|
Potassium:
458
mg
|
Fiber:
3
g
|
Sugar:
1
g
|
Vitamin A:
379
IU
|
Vitamin C:
1
mg
|
Calcium:
444
mg
|
Iron:
3
mg
Pin "4 Ingredient Beef Enchiladas" for later!