If you like flavor and spice, you came to the right place. This Green Enchilada Sauce touches every part of your palate. This rich and flavorful sauce uses charred tomatillos, jalapenos and poblano peppers. Make this green enchilada sauce recipe for more than just enchiladas.
This green enchilada sauce recipe starts with mild and spicy peppers and tomatillos with aromatics like garlic, onion, lime, cilantro and cumin. It's a simple but flavorful green sauce that goes beyond enchiladas.
Why you'll love this recipe:
It has a limited ingredient list and is all-natural.
It has a smoky, spicy, tangy flavor that you won't get from store-bought enchilada sauce.
This versatile recipe is great as a dip for tortilla chips or drizzled on grilled meats and seafood.
You can make verde enchilada sauce several days ahead of time.
It has an authentic Mexican flavor that pairs well with many dishes.
In short, it's the best green enchilada sauce. You're welcome.
Ingredients
Tomatillos – You've probably seen tomatillos in the market but may have yet to learn what to do with them… With their distinctive papery husks and tacky skin, tomatillos are mild in flavor (needed to counteract the jalapeños) and create a perfect saucy consistency for this powerhouse condiment.
Jalepeños – Just one is all you need.
Poblano Peppers – These are mild green peppers that don't add much heat. However, they're flavorful and blend well with the other ingredients.
White Onion – Traditionally, Mexican sauces like this green chili enchilada sauce use white onion, but you can use yellow if you don't have it.
Garlic – I use large cloves of garlic, but if you're sensitive, you can use smaller ones.
Ground Cumin – This spice is common in Mexican cooking as it gives a distinct smokiness to many dishes. Used in this green enchilada sauce, it adds a layer of complexity.
Kosher Salt
Black Pepper
Lime Juice – A little bit of acid buoys the sauce flavors, and lime juice is my preferred citrus for most of my Mexican recipes.
Fresh Cilantro – this herb gives the green enchilada sauce recipe a light, fresh herbaceousness.
Water – to thin out the sauce if it's too thick.
How to char tomatillos and peppers on the stovetop
To char tomatillos and jalapeño, line a heavy-duty skillet with aluminum foil and put it over a medium-high to high flame. The vegetables will start to soften and take on a sear and crust. That's the flavor, friends!
Remove the papery husk from the tomatillos and rinse them under cool water. Cut them in half, crosswise.
Slice the jalapenos and poblanos in half vertically.
Place the vegetables in the pan and cook, turning every few minutes with a pair of tongs.
The vegetables will soften and develop a crust and char.
Variation: How to char poblano peppers on the stovetop:
I like roasting whole poblano peppers over an open flame for extra smoky char. (See photo below) If you have a gas stovetop, place the peppers directly over the fire (no pan needed) or on a charcoal or gas grill.
Lay them over the flame and turn them occasionally with tongs. They will bubble, hiss and blacken.
Remove the poblanos from the heat when they are blackened and look like the photo below.
Transfer the peppers to a bowl covered with plastic wrap or a paper lunch bag and seal it. Let the pepper steam for 10-15 minutes until it cools enough to handle.
Slough off the charred skin by rubbing it with your fingers.
Note: if you don't have a gas stovetop or grill, just cook the poblano peppers in the pan with the other veggies.
How do you make green chile enchilada sauce?
Char the tomatillos, poblanos and jalapeno peppers as described above.
Heat the oil in a skillet over medium heat. Add the onions and garlic and cook until softened.
Stir in the cumin, salt and pepper and cook for another minute, occasionally stirring until fragrant.
Transfer the tomatillos, poblanos, jalapenos, onion mixture, lime juice, and cilantro to the blender and puree until smooth.
Thin out the verde enchilada sauce with water if needed.
The cilantro and lime juice keep this sauce fresh and vibrant, and the jalapeños smack your tastebuds! I use the seeds and membrane of the jalapeños, where most of the heat is. If you want a tamer version, remove the seeds and pith before charring.
Pro-Tips:
This sauce is so good you may want to make large batches. To do that more efficiently, I advise using an outdoor charcoal or gas grill to char the tomatillos, poblanos and jalapenos. You can use a grill mat to prevent smaller items from slipping through the grates.
Variations and Swaps
Add chicken or homemade vegetable broth in place of water to thin out the sauce if needed.
Swap poblano peppers for milder anaheim peppers if you want less spicy sauce.
Add ½ to 1 teaspoon of dried oregano for deeper, smokier flavors.
Use charred Hatch New Mexico green chiles in place of poblanos (note: they can have a mild to hot spice level, so know what type you have before starting).
FAQ's
What's the difference between green and red enchilada sauce?
Green enchilada sauce uses green tomatillos, peppers and cilantro to give it a tangy, vibrant green color and verdant flavor.
Red enchilada sauce can be made with red chiles or chili powder, chipotle powder or chipotle in adobo, tomato sauce or paste and seasonings, all of which give the sauce a red color and smokier flavor.
Can I use green salsa instead of green enchilada sauce?
Green salsa is typically not cooked and is chunkier than enchilada sauce which has been pureed, so it's creamy. Although they might seem the same, they aren't. That said, it's your kitchen.
Is green enchilada sauce gluten free?
Yes, it is! It's also low-carb, low-calorie, dairy-free, egg-free, nut-free and vegan.
Is green enchilada sauce spicy hot?
You can make it as hot or mild as you like. For milder sauces, use milder peppers like Anaheim, reduce the amount of jalapeños and be sure to remove the seeds and white pith.
What differentiates this green enchilada sauce recipe from classic salsa verde, or even this charred one that we love, is the sautéed onions and garlic with smoky cumin. It creates a more robust flavor – almost like a chermoula– and makes the best homemade green enchilada sauce.
Uses for the sauce:
Try it in these enchilada recipes:
Though this tangy green sauce is perfect for making enchiladas, it also works as an excellent topping for tacos or drizzled over a piece of grilled fish or chicken for a spicy, tangy pop!
Here's some other options:
As a dressing for taco salads.
To dress a platter of nachos.
Instead of plain salsa for burritos.
Serve over fried or scrambled eggs for breakfast.
Drizzle over grilled steaks or porch chops
Stir a few tablespoons into steamed rice to flavor it.
Swirl a spoonful into chicken tortilla soup to add freshness.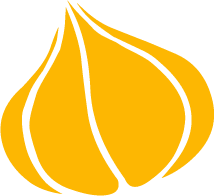 Tried this recipe? Leave a rating and review.
Your comments and shares are invaluable to me and the thousands of readers who use this site daily. If you've made the recipe, leave a star rating and review. We want to hear how you liked it.
We'd love it if you shared the recipe with your friends on social media!
Tomatillo Enchilada Sauce
Scorched tomatillos, jalapenos and poblano peppers are the basis for this fiery sauce. Fresh lime juice and cilantro make it bright.
INGREDIENTS:
1

pound

tomatillo

husked and halved

1

jalapeno pepper

halved and seeded

½

cup

chopped onion

1

large

clove garlic

minced

1

teaspoon

cumin

½

teaspoon

kosher salt

¼

teaspoon

black pepper

2

poblano peppers

2

tablespoons

water

or more if necessary

1

lime

juiced

¼

cup

cilantro
DIRECTIONS:
CHARRING TOMATILLOS AND PEPPERS:
Line a stainless steel skillet with foil (or use a disposable foil pan). Heat over high heat.

Add the tomatillos and jalepeno to the pan and cook until charred and slightly softened, about 10 minutes — tomatillos will be softer than jalapeño.

Char the poblano pepper on all sides, either in the same skillet lined with foil — or if you have a gas stove top, rest the chile directly over the flame, until the skin blisters and chars.

Turn the pepper occasionally until blackened. Remove from heat and let cool until you can handle it without burning your fingers. Transfer the peppers to a bowl sealed in plastic wrap or a brown paper lunch bag, sealed. Let the pepper steam and cool for 10 minutes.

Slough off the blackened portion of the peppers. Slice the peppers in half, lengthwise and remove the seeds and stem. Transfer to the blender with tomatillos and jalapeños.

In the skillet, heat one tablespoon of canola oil over medium high heat. Add the onion and garlic and saute until softened and translucent, 3-4 minutes.

Stir in the cumin, salt and pepper and cook for one minute longer. Transfer to the blender with the peppers and pulse to combine.
ASSEMBLING THE GREEN ENCHILADA SAUCE:
Add the lime juice and cilantro and process until smooth. If the sauce is too thick, add the water two tablespoons at a time and pulse to blend. Add more water if necessary.

Adjust seasonings to your taste. Keep refrigerated until ready to use.
NOTES:
Store the salsa in a resealable container or jar in the refrigerator for 5-7 days.
NUTRITION:
Calories:
32
kcal
|
Carbohydrates:
6
g
|
Protein:
1
g
|
Sodium:
148
mg
|
Potassium:
231
mg
|
Fiber:
2
g
|
Sugar:
3
g
|
Vitamin A:
225
IU
|
Vitamin C:
36
mg
|
Calcium:
14
mg
|
Iron:
0.7
mg
Don't Forget To "Pin It" For Later!