Easy Hatch Green Chile Sauce
This quick and easy hatch green chile sauce is spicy and sweet at the same time. Loaded with garlic, onion, cilantro and lime, with a little fire-taming honey, this simple hatch chile sauce makes a great green chile salsa for tacos and burritos or as an ingredient in dressings, dips and more.
I've been a disciple of Southwestern chiles since my girlfriend, Nola, brought back a bushel of fire roasted New Mexico Hatch chiles from a trip out West (she literally drove across the country with a cooler, loaded with roasted chiles on ice).
Now, I always have several packages of fire roasted Hatch chiles tucked in my freezer, to make everything from this green Hatch chile sauce to lots of spicy Southwestern favorites. If you've never had them, you might be wondering what the fuss is about. I'll tell you.
These famous Southwestern chiles are grown in Hatch, New Mexico and while they are nearly identical in looks to California's Anaheim chiles that's where the similarities end. While Anaheim chiles are relatively mild, this capsicum is spicy and bold.
You can get fresh chiles, but during the fall throughout the Southwestern United States, you can find roadside roaster stands where they'll char these coveted capsicums by the bushel in a industrial sized roasting barrel fired by a professional grade torch.
The blackened peppers are sealed into large plastic bags (the size of garbage bags). When the peppers cool, their skins are easier to slough off.
Nola shared the process with me, Taking home a bushel of fire roasted Hatch chiles and inviting over friends for a peeling party.
We slipped off the charred skins and bagged them into individual bundles for use in chilis, soups, stews… you name it.
What if I don't have a chile roaster near me?
Fear not. You can buy canned Hatch chiles (they literally say "Hatch" on the label) in many supermarkets and online. If you want fresh or whole roasted chiles, check out The Hatch Chile Store, where you can buy roasted whole hatch chiles and have them shipped to your doorstep!
Hatch green chile sauce ingredients:
Fire Roasted Hatch Chiles
Olive Oil
Onion
Garlic
Cilantro
Lime Zest
Lime Juice
Cider Vinegar
Honey
Salt
How spicy is spicy?
Hatch chiles can vary in heat from mild to fairly spicy (1,000 to 8,000 scoville units). One thousand is about the level of a poblano pepper, so fairly mild, whereas eight thousand can be the equivalent of a spicy jalapeño or serrano pepper. Learn more about the scoville scale here.
If you're using canned chiles, look for medium to hot for this sauce. For mild chiles, you may want to cut back on the honey slightly.
If you're buying from a roadside chile roaster, ask for medium to hot depending on your heat tolerance.
Sweat it out
This simple green chile salsa is blended with onions and garlic, which would be too pungent and compete for dominance if you used them raw in this recipe.
To mellow the harsher flavors of the yellow onion and garlic, sweat them in a bit of olive oil to take away the sharpness. The softened flavors will complement the fire roasted chile and let their singular flavors shine through.
How to make Hatch chile sauce
Peel the fire roasted hatch chiles (if using whole chiles) and remove the stem and seeds. Transfer the chiles to a food processor.
Add the sweated onions and garlic.
Pulse to a paste.
Add the cilantro, lime zest, lime juice, cider vinegar, honey and salt and pulse until smooth.
Taste for seasonings and adjust as necessary.
If you want a thinner sauce, add a few tablespoons of hot water and pulse again to combine.
This green chile salsa blend starts with a sweet, smoky flavor that settles across your tongue, ending with a warm, spicy finish you're going to love.
I've been using it in lots of ways, which will be coming to you in the next few months. In the meantime, here's some fun ways to use this easy hatch green chile sauce recipe.
Uses for homemade hatch chile sauce:
Enjoy straight up, as a green chile salsa or dip for tortilla chips.
Spooned over tacos, burritos and eggs.
Blend with sour cream for a green chile chip dip (great with potato chips or Fritos).
Pour over a block of cream cheese and serve with crackers for an irresistible Southwestern appetizer.
Swirl a tablespoon or two into a bowl of bean soup to add a smoky heat.
FAQ's
How to store Hatch chile sauce
This recipe makes about 2 cups of sauce, which can be stored in an airtight container in the refrigerator.
How long will it last?
This sauce will keep for about 1 week in the refrigerator.
Can I freeze Hatch green chile sauce?
Yes. I recommend freezing it in an ice cube tray, then transfer the frozen blocks to a zip top freezer bag. That way you can remove exactly what you need, anytime. Each ice cube should be 2-3 tablespoons worth of sauce (but you may want to measure to be sure).
Can I double or triple recipe?
I haven't done this, but I think you could — and if you've got a whole bushel of hatch chiles, you may want to make a big batch of sauce.
Can I can hatch chile sauce?
The short answer is yes, using proper canning techniques. Again, I haven't canned this sauce, but mostly because I've not had a big enough supply of fire roasted chiles to make it worthwhile. If you're loaded with chiles, go for it.
Is the sauce vegan?
Technically, no because it contains honey.
More Hatch green chile recipes: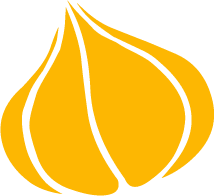 Tried this recipe? Leave a rating and review.
Your comments and shares are invaluable to me and the thousands of readers who use this site daily. If you've made the recipe, leave a star rating and review. We want to hear how you liked it.
We'd love it if you shared the recipe with your friends on social media!
Hatch Chile Sauce
Spicy, bold, tangy with a bit of sweet.
INGREDIENTS:
1

cup

fire roasted hatch chiles

stemmed and seeded

1

tablespoon

olive oil

1

medium

yellow onion

chopped

3

cloves garlic

minced

½

cup

cilantro

stems and leaves, roughly chopped

1

lime

zested and juiced

¼

cup

apple cider vinegar

¼

cup

honey

1

teaspoon

salt
DIRECTIONS:
Heat olive oil in a medium skillet over medium high heat. Add the onions and cook until soft and translucent, stirring occasionally, about 5 minutes. Do not brown the onions.

Stir the garlic into the onion and and cook for one minute until fragrant, but not browned. Transfer the onion mixture to a food procesor. Add the hatch chiles and pulse 8-10 times.

Add the chopped cilantro, lime zest, lime juice, cider vinegar, honey and salt. Puree until smooth.

Store refrigerated in an airtight container for up to a week.
NOTES:
You can use this as a marinade, a sauce over chicken, pork, beef or seafood or grilling and dipping sauce for wings.
NUTRITION:
Calories:
78
kcal
|
Carbohydrates:
16
g
|
Protein:
1
g
|
Fat:
2
g
|
Saturated Fat:
1
g
|
Sodium:
295
mg
|
Potassium:
113
mg
|
Fiber:
1
g
|
Sugar:
13
g
|
Vitamin A:
246
IU
|
Vitamin C:
31
mg
|
Calcium:
11
mg
|
Iron:
1
mg
Pin "Homemade Hatch Green Chile Sauce" for later!