Salted Tahini Chocolate Chip Cookies
When you think of tahini, you might think hummus or baba ganoush, but probably not cookies. That's a mistake because tahini cookies are a "thing" and they're absolutely phenomenal. This tahini chocolate chip cookies recipe is sweet, salty and filled with dark chocolate chunks. They're flecked with sea salt and absolutely irresistible. This NYT chocolate chip cookies recipe is worth making and sharing.
What is tahini?
Tahini is a paste made from ground sesame seeds. It's a versatile ingredient that can be used to subtly season and flavor many dishes from the aforementioned hummus and baba ganoush to salad dressings and in baked goods like these salted tahini cookies with dark chocolate chunks.
The Minimalist Baker has a recipe to make your own tahini at home, which would be great for these NYT chocolate chip cookies, but don't feel that you have to make it from scratch. I used the Whole Foods store brand tahini for these cookies.
Ingredients for Tahini Chocolate Chip Cookies
Butter
Sugar
Tahini
Eggs
Vanilla Extract
All Purpose Flour
Kosher Salt
Baking Powder
Baking Soda
Dark Chocolate Bar or Chips
Flaky Sea Salt garnish
I recommend using a stand mixer for combing the ingredients because you really want to blend the sugar, butter and sesame paste into a very fluffy, light mixture and that means a full 10 MINUTES of mixing. You can certainly do it with a hand mixer, but the stand mixer is a set it and forget it option that I appreciate.
In a large bowl, combine the butter, sugar and tahini and mix on medium to medium high speed for 5 minutes until the mixture is very light and fluffy. Be sure to stop and scrape down the sides with a rubber spatula every so often.
Add the egg, egg yolk and vanilla extract and beat for an additional 5 minutes. The batter will have a very light, whipped quality.
Sift the flour, baking powder, baking soda and salt together and whisk to combine.
Add the flour mixture to the tahini butter mixture and mix on low speed (so you're not coated in a dusting of flour) until just combined. Do not over mix the dough.
Stir in the chocolate chunks or chips to the tahini cookie batter.
Refrigerate for 12 hours or overnight. Yes, you read that right. 12 hours.
Why refrigerate tahini cookie dough?
Refrigerating cookie dough before baking helps to solidify the fats in the cookie and prevents spread when baking.
A cookie dough that hasn't been chilled tends to be thin and crispy, where chilled dough, holds its form longer, resulting in a chewier interior.
Because sesame seed paste is a thin, pourable paste the tahini cookie dough needs a good, long rest in the refrigerator to set before baking.
How long will tahini chocolate chip cookie dough last in the refrigerator?
You can keep this dough in a sealed container for up to 3-5 days in the refrigerator.
Can you freeze the dough?
If you want to keep it longer, I do recommend freezing it. Tahini chocolate chip cookie dough can be frozen for up to a month. Thaw the dough in the refrigerator before proceeding to bake.
Use a 1 ½ to 2 tablespoon cookie scoop to portion the dough. This will give you a uniform shape and sized cookies that will bake simultaneously.
Good quality chocolate makes a difference. You can use chocolate chips or a whole chocolate bar (I used a bar of 70% cocoa Lindt chocolate, but Ghirardelli, Scharffenberger or Guittard are all exceptional).
Should I use a silpat or parchment?
It's important to line your baking sheet before scooping the cookies onto it to prevent the dough from sticking. There are two standout options for lining sheet pans, cookie sheets, etc.: silicone mats and parchment paper.
Both silpats (silicone baking mats) and parchment paper will prevent cookies (and just about everything else from sticking, though there are differences between the two. Choose which works best for you.
Silicone mats (silpat)
You can find silicone mats in various sizes (my favorite is the half-sheet pan), making it easy to line whatever baking sheet you use.
Each mat can cost $15-30, depending on the maker.
Not only do silicone baking mats prevent sticking, but they also add some insulation so cookies don't brown on the bottom as quickly.
Cookie dough spreads a little more on a silicone baking mat (about ¼" wider in diameter) than with parchment paper so that the cookies will be slightly thinner.
Silpats are reusable and, depending on how often you use them, can last from 1 to several years.
Parchment paper
Parchment paper is readily available at supermarkets, drug stores and online and is much less expensive. Most large rolls are under $10.
You can customize parchment paper to fit any pan size with scissors.
Parchment paper is an excellent nonstick surface for just about anything, but it doesn't provide any insulation, so certain things (like cookies) may brown slightly faster on the bottom. That can be mitigated by watching the cookies closely.
Cookies will have less spread with parchment paper, giving you a slightly thicker, chewier cookie.
You can usually use a piece of parchment paper to make an entire batch of cookies, but after that, they're done.
The baking time of these cookies can vary by your oven and by the size of your cookie scoop. I've given a range of 13 to 16 minutes for the cookies, but you'll want to check on them at the 10 minute point to look for visual cues .
"Bake tahini chocolate chunk cookies just until the outside starts to turn light brown. The interior of the cookie should be pale. This will ensure a crispy exterior and chewy, interior."
A sprinkle of sea salt
"After removing the cookies from the oven, immediately sprinkle them with a little flaky sea salt (Maldon or other variety). Don't over salt, you just want a few crunchy flakes to enhance the cookies."
To share or not to share
I'll be honest, I don't like to keep sweets in the house, because there's just two of us in the house and we WILL eat any treats within arms reach.
My usual routine is to make the dessert and then share with friends, neighbors, family or send them to work with Scott to share with his co-workers.
Confession:
We didn't share these salted tahini chocolate chip cookies. Instead, we hoarded them and ate every last one within 2 days. They're that GOOD!
More exceptional cookies you might like: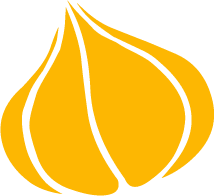 Tried this recipe? Leave a rating and review.
Your comments and shares are invaluable to me and the thousands of readers who use this site daily. If you've made the recipe, leave a star rating and review. We want to hear how you liked it.
We'd love it if you shared the recipe with your friends on social media!
Salted Tahini Chocolate Chunk Cookies
These tahini chocolate chip cookies with a sprinkle of sea salt are easy to make and way more grown up than Chips Ahoy. Make the dough a day ahead to let it chill overnight.
SPECIAL EQUIPMENT:
stand mixer with paddle attachment
INGREDIENTS:
4

ounces

unsalted butter

at room temperature

½

cup

tahini

stirred well

1

cup

sugar

1

large

egg

1

egg yolk

1

teaspoon

vanilla extract

1

cup + 2 tablespoons

all purpose flour

½

teaspoon

baking soda

½

teaspoon

baking powder

1

teaspoon

kosher salt

3.5

ounce

bar dark chocolate

I used Lindt 70% cocoa roughly chopped

flaky sea salt

black and toasted sesame seeds
DIRECTIONS:
Add the butter, tahini and sugar to the bowl of the stand mixer and mix on medium speed for 5 minutes, or until light and fluffy. Add the egg, egg yolk and vanilla and beat for an additional 5 minutes so that the mixture has an almost whipped consistency.

Sift the flour, baking soda, baking powder and salt in a large bowl and whisk together to combine.

Add the flour mixture to the tahini mixture and mix on low speed, until just combined. Do not over mix.

Add the chopped chocolate and use a rubber spatula to fold the chunks into the batter. Cover and refrigerate for 12 hours or overnight.

Preheat the oven to 325°. Line a baking sheet with parchment paper or a silpat.

Use a 2 tablespoon ice cream scoop to measure out large cookies… Sprinkle the cookies with sesame seeds. Be sure to space them at least 3″ apart on the cookie sheet.

Bake for 13-16 minutes until golden brown around the edges but pale in the middle. As soon as the cookies come out of the oven, lightly sprinkle with sea salt.
NOTES:
Store tahini chocolate chunk cookies in a sealed, airtight container.
NUTRITION:
Calories:
111
kcal
|
Carbohydrates:
13
g
|
Protein:
2
g
|
Fat:
6
g
|
Saturated Fat:
3
g
|
Polyunsaturated Fat:
1
g
|
Monounsaturated Fat:
2
g
|
Trans Fat:
1
g
|
Cholesterol:
17
mg
|
Sodium:
84
mg
|
Potassium:
52
mg
|
Fiber:
1
g
|
Sugar:
6
g
|
Vitamin A:
97
IU
|
Vitamin C:
1
mg
|
Calcium:
13
mg
|
Iron:
1
mg
Pin "Salted Tahini Chocolate Chunk Cookies" for later!