Spicy Red Enchilada Sauce
There's nothing like a casserole of homemade Mexican enchiladas. Loaded with your favorite fillings, plenty of cheese and of course that delightfully tingly Mexican red sauce. Did you know that that spicy enchilada sauce is super-easy to make right in your own kitchen and it's way better than store-bought canned enchilada sauce. I love it because you can adjust it to your tastes… This recipe uses fresh garlic and dried chipotle powder, chili and spices for a smoky chipotle enchilada sauce that's great with beef, chicken and pork enchiladas. It's the best and this quick red sauce is ready in about 10 minutes.
Believe it or not, this spicy enchilada sauce has its roots in French cooking. Yes, the sauce starts with the same makings as a roux (the classic thickener for a béchamel). Instead of flour and butter, however, this one uses vegetable oil with the flour and classic Mexican spices with a pinch of cinnamon. It's ready to use in minutes, but you can also make this chipotle enchilada sauce a few days ahead of time too. Just keep it refrigerated until you're ready use it.
Ingredients for spicy Mexican red sauce
Before you start assembling your Mexican red sauce, I advise measuring out all of your ingredients in advance; specifically the flour and spices. this sauce comes together so quickly, that you'll risk burning the red sauce if you're measuring out each ingredient while the sauce is over the heat. Chop the garlic and measure the flour and spices in advance. Trust me, it'll make life easier.
How make spicy enchilada sauce
Place a medium skillet or saucepan over medium high heat and add the oil.
When the oil starts to shimmer and moiré in the pan, it's hot enough to add the garlic. Stir it constantly until it's fragrant, but don't let it brown.
When the garlic is tender (after about 30-40 seconds) add the flour and spices and stir so that the dry ingredients are coated with the oil. Cook for about 1 minute to bloom the spices and cook the raw-flour.
The chipotle and chili spices add heat and a little color to the enchilada sauce, but to get that classic red sauce look, add tomato paste and mix it in well, stirring constantly until you have a very thick paste.
Stir in the chicken broth, about half a cup at a time, mixing well after each addition until its smooth.
Bring the sauce to a boil, stirring constantly for about 1 minute until the sauce has thickened.
Why acid?
When the spicy enchilada sauce is smooth and saucy, you'll want to stir in a bit of apple cider vinegar. Why? That little bit of acid brings just enough tang to the red sauce to wake up the Mexican spices, otherwise the sauce would have heat, but be bland. If you don't have apple cider vinegar, you can also use wine vinegar (red or white) or even a good squeeze of lime juice.
Can I use whole chipotle peppers?
I've used dried chipotle chili powder in this red enchilada sauce, but I've also made it with canned chipotles in adobo sauce (to be honest, I was planning on using it for this batch, however, I'm writing this in the midst of a Covid-19 quarantine and dashing out to the store is frowned upon right now.)
How to swap canned chipotle in adobo
To make the switch, skip the chipotle powder and use one chipotle pepper and 1 teaspoon of adobo sauce.
Chop the pepper very finely and add it to the roux with the adobo sauce at the same time you're adding the tomato paste. This will intensify the smoky chipotle flavor.
What can I substitute for chipotle in the enchilada sauce?
Conversely, if you're also in quarantine and don't have chipotles in adobo or dried chipotle powder, you can use one tablespoon of regular chili powder instead of 2 teaspoons. Trust me, it'll work too.
Can I make it vegan?
Yes. To make this Mexican red sauce vegan, use vegetable broth in place of the chicken broth.
How thick is spicy Mexican enchilada sauce?
After cooking the sauce is the consistency of many canned enchilada sauces. However, the sauce will thicken as it cools, and if refrigerated will thicken even more, but still be very spreadable.
How much does it make?
This recipe makes slightly more than 2 cups of sauce, which is good for a medium dish of enchiladas (about 8). If you want more sauce, the recipe is easily doubled.
Storing red enchilada sauce
Once you've made the Mexican red sauce, it's ready to use in all your favorite enchilada combos. If you're not ready to assemble your recipe yet, transfer the spicy enchilada sauce to a jar and refrigerate it. The sauce will keep in the refrigerator for up to a week.
This zippy sauce is tongue tingling good and can be used in everything from your favorite enchiladas, burritos and soft tacos or even as a sandwich spread to add a spicy flair. Try it with smoked chicken and cheese in a panini — SO GOOD.
More Mexican Inspired Sauce Recipes: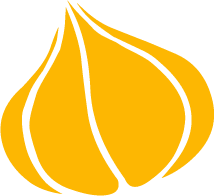 Tried this recipe? Leave a rating and review.
Your comments and shares are invaluable to me and the thousands of readers who use this site daily. If you've made the recipe, leave a star rating and review. We want to hear how you liked it.
We'd love it if you shared the recipe with your friends on social media!
Smoky Spicy Enchilada Sauce (Mexican Red Sauce)
This quick and easy enchilada sauce comes together in about 10 minutes and makes about 2 cups of sauce. It's spicy, smoky and utterly delicious with chicken, pork, beef, even bean or sweet potato enchiladas. Make this sauce vegetarian by using vegetable broth instead of chicken.
INGREDIENTS:
3

tablespoons

vegetble oil

or canola oil

3

tablespoons

all purpose flour

2

cloves

garlic

minced

2

teaspoons

chili powder

1

teaspoon

chipotle powder

1 ½

teaspoons

cumin

¼

teaspoon

oregano

½

teaspoon

kosher salt

¼

teaspoon

black pepper

pinch

cinnamon

2

tablespoons

tomato paste

2

cups

chicken stock from rotisserie chicken

(or low-sodium broth or vegetable broth for vegan sauce)
DIRECTIONS:
For this recipe, it's important to have all of your ingredients prepped and ready BEFORE YOU START because it comes together very quickly once you start cooking and you don't want to be futzing around assembling the ingredients once you start.

In a small dish, combine the chili powder, chipotle powder, cumin, oregano, kosher salt, black pepper and cinnamon. Set aside. Have the minced garlic, flour, tomato paste and chicken broth measured and ready to go.

In a medium skillet or saucepan, heat the oil over medium high heat. When the oil is hot and shimmery add the minced garlic and quickly saute, stirring constantly for about 30 seconds. It should be aromatic and slightly softened, but not browned.

Add the flour and the spice combination and stir constantly as the dry ingredients are absorbed to form a fragrant paste. Cook and stir for about 1 minute, then add the tomato paste and stir until well combined.

Add the broth in 1/2 cup additions, not adding more until the previous addition is fully combined. Bring the sauce to a boil, stirring constantly and cook for one minute. Remove from heat.

Enchilada sauce can be stored in an airtight container for up to one week.
NUTRITION:
Calories:
67
kcal
|
Carbohydrates:
4
g
|
Protein:
1
g
|
Fat:
6
g
|
Saturated Fat:
4
g
|
Sodium:
405
mg
|
Potassium:
109
mg
|
Fiber:
1
g
|
Sugar:
1
g
|
Vitamin A:
283
IU
|
Vitamin C:
5
mg
|
Calcium:
11
mg
|
Iron:
1
mg
Pin "Mexican Red Sauce" For Later!