How often do you burn something on purpose? I'm talking char! Real pyromania-type scorching! I don't normally condone it, but for this green chile salsa, it's absolutely essential. This tomatillo green chile salsa is spicy, tangy and tongue tingling. I love saying that word – Toe-ma-tee-yo!
This post has been updated for content and photos since it's original publication in 2015.
This is a riff on a Rick Bayless recipe from his cookbook Mexican Everyday. I can't say enough about it. Both the salsa and the cookbook. His classic fire roasted salsa recipe uses just 8 ingredients and coaxes the best flavors out of each one of them.
Tomatillo poblano salsa verde ingredients
Fresh Tomatillos
Poblano Peppers
Jalapeno Peppers
Garlic
Fresh Cilantro
White Onion
Kosher Salt
Lime Juice
There are several ways to char poblano peppers for this simple salsa. If you have a gas cooktop or grill, it's as simple as placing the peppers directly over the flame. If you're not cooking with gas, a hot oven will do the trick.
How to fire roast poblano peppers for green chile salsa
Charring peppers on a gas cooktop or grill:
Lay the poblanos directly on the grate over the gas cooktop (no pan or protective layer) and watch the orange-blue flame dance over the skin, blister and pop! There's something savagely satisfying about this. It takes a little time to thoroughly blacken the skin, but come on — it's so caveman-esque.
Use a pair of tongs to turn the peppers every few minutes. The key is getting the skin to really blacken and char, that's how you know you're doing it right.
When the poblanos are fully blackened, transfer them to a bowl and cover tightly with a piece of plastic wrap. Set aside to cool while you move on to the tomatillos.
Charring poblanos in the oven:
Preheat the oven to 400°. Place the peppers on a baking sheet and roast for about 25-30 minutes until the outside skin is blackened and the flesh is tender.
Transfer the charred poblanos to a bowl and cover with plastic wrap to cool.
Tomatillos are part of the nightshade family and they're the secret star of salsa verdes the world over. (Learn more about tomatillos from Gordon Ramsay here) That papery skin that covers them (called a calyx) is easily removed, just peel it back and pull it from the stem. The tomatillos may feel a bit tacky to the touch, that's normal. Give them a good rinse, then cut them in half crosswise to roast.
How to char tomatillos jalapeños and garlic for green chile salsa
Lay a sheet of tin foil on a baking pan or skillet, (if you don't, you're going to be on a whole new level of intimacy with your brillo pad.)
Place the tomatillos cut side down on the foil along with a halved jalapeño pepper and the garlic (skin on)until they start to blacken on that side, this can take 5-6 minutes.
Flip the tomatillos, garlic and jalapeños with a pair of tongs and continue to cook until they soften up and blister. -The tomatillos will take on some color, but the majority will still be imperviously stuck to the tin foil — instead of your pan, (your welcome).
Signs the vegetables are done
You'll know when the vegetables are done roasting when the tomatillos soften up and give up some of their liquid.
The jalapeños and garlic take on a nice char.
Note: if you don't like things on the spicy side, you may want to remove the seeds and membranes from the jalapeños, but if you don't mind the heat, leave them in.
The reason we put the charred poblanos in a bowl covered in plastic wrap is to steam them slightly AND loosen their skins. As the peppers cool, the steam and heat will soften up the papery char so that you can remove it easily.
Prepping the poblanos
When the peppers are cool enough to handle, pick it up with one hand and use the other to rub off the blackened layer. It may stick to your hands a bit, that's normal. Don't rinse the peppers under water to remove the char, that's where the flavor is and you want every bit of it for your poblano salsa verde.
Cut the tops off the peppers and slit them down one side to remove the seeds. Remove the stems and discard.
Cut the poblanos into a rough chop.
The rest of this is super easy. I use my mini prep food processor for the job, but a regular food processor or a blender will do the trick too. (If you're using a blender, don't over puree it, it should have a little body.)
Blending tomatillo poblano salsa
Combine the charred poblano peppers with the tomatillos, jalapeño and peeled garlic cloves.
Pulse a few times to break down the vegetables.
Add the fresh cilantro and lime juice and pulse several more times to combine.
Finish the charred salsa verde with some finely minced white onion (not yellow) and salt to taste. Oh-Ma-Gawd! Green chile salsa is where it's AT!
This kicky, fire roasted blend puts other salsas to shame. Scott loves this with all of his Mexican and Southwestern favorites, but it's delicious on eggs, frittatas and even avocado toast with a fried egg and Canadian bacon. Seriously fab.
More easy homemade salsas you might like:
Use charred poblano salsa verde with: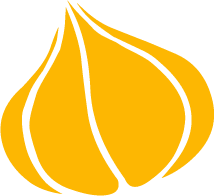 Tried this recipe? Leave a rating and review.
Your comments and shares are invaluable to me and the thousands of readers who use this site daily. If you've made the recipe, leave a star rating and review. We want to hear how you liked it.
We'd love it if you shared the recipe with your friends on social media!
Green Chile Salsa
Charring green poblano peppers, tomatillos, onion and garlic cloves adds a smoky flavor to this delicious green chile salsa verde. Perfect as a sauce or for dipping with tortilla chips.
INGREDIENTS:
1

pound

tomatillos

1

poblano pepper

1

jalapeño pepper

3

cloves

garlic

½

cup

cilantro

¼

cup

white onion

finely diced

½ – 1

teaspoon

kosher salt

2

teaspoons

lime juice
DIRECTIONS:
Peel and rinse the tomatillos. Cut them in half crosswise. Place a piece of tin foil on a baking sheet or inside a large skillet. Place the tomatillos cut side down on the foil. Set the pan over a medium high heat on the stove. Cook the tomatillos over medium heat until they soften and begin to take on a nice char – turning once or twice during the process, 7-8 minutes. Set aside.

If you have a gas cooktop or grill, turn the flame onto medium high heat and rest the jalapeño and poblano peppers over the flame until it blisters and blackens, using your tongs to turn and rotate several times until the entire pepper is blackened. (I rest the peppers directly on the iron grate over the flame, so the flames lap at the skin.)

If you don't have a gas stovetop or grill, preheat the oven to 400 degrees. Place peppers on a baking sheet. Roast for 25-30 minutes until softened and slightly blackened.

After peppers are cooked place them in a glass bowl and cover the bowl with plastic wrap. Set aside to cool. When peppers are cool enough to handle, slough off the charred skin with your fingers and discard (it should come away easily).

Cut off the stem of the peppers. With a knife, cut the peppers in half, lengthwise. Remove the seeds and discard. Cut the peppers into large chunks and place into a small mini-prep food processor. Add the tomatillos, garlic, fresh cilantro and lime juice.

Using the chop or pulse button on the mini-prep, process the mixture until it's the consistency of a chunky salsa.

Stir in the white onion and kosher salt (to taste).

Serve with tortilla chips, burritos, tacos, grilled steaks, chicken, pork or fish.
NUTRITION:
Calories:
20
kcal
|
Carbohydrates:
4
g
|
Sodium:
1
mg
|
Potassium:
156
mg
|
Fiber:
1
g
|
Sugar:
2
g
|
Vitamin A:
165
IU
|
Vitamin C:
17.7
mg
|
Calcium:
6
mg
|
Iron:
0.3
mg
Pin "Green Chile Salsa" For Later!