Homemade Pico De Gallo is one of the quickest, easiest and healthiest ways to perk up grilled chicken, add punch to salads and sandwiches and of course season your Mexican favorites. Authentic pico de gallo is no more than a fresh tomato salsa recipe and it doesn't require a bevy of ingredients. In fact, the best pico de gallo recipe only needs 5 ingredients and 5 minutes to make.
5 Ingredients In Homemade Pico De Gallo
Tomatoes
White Onion
Serrano Peppers (or Jalapeno peppers)
Cilantro
Fresh Lime
Don't shy away from heat for the best pico de gallo recipe, but don't go overboard, either. It's a component of the overall blend. If you are sensitive to heat, remove the seeds and membrane as that's where MOST of the spice component comes from. If you like spice, you can leave all or part of the seeds and membrane to mix with your authentic pico de gallo.
What Does Pico De Gallo Mean?
The literal translation is "Rooster's Beak". Pico meaning beak and Gallo is the Spanish word for rooster.
Why Do They Call It Pico De Gallo?
There are several thoughts on this subject.
Rick Bayless (famed chef of Mexican Cuisine – and a personal hero of mine) supposed it could be from the bird-feed like consistency of the salsa.
Sharon Tyler Herbst, author of Food Lover's Companion, speculates that it was because of the way people would pick up the salsa between their thumb and forefinger… like a roosters beak.
While natives of Sonoran Mexico, explain that the fresh tomato salsa recipe is named because the pepper resembles a roosters beak.
Pico De Gallo Vs. Salsa – What's The Difference?
Authentic pico de gallo is literally a fresh tomato salsa recipe. The difference being that most salsas are thinner and more liquidy — sometimes having been pulsed in a food processor or blender, while homemade pico de gallo is chunky with identifiable pieces of each of the ingredients.
Is Homemade Pico De Gallo Healthy?
In a word, YES. With Potassium Vitamin A, Vitamin C and even Calcium, this is a condiment you can feel good about eating.
How Many Calories In A serving of Pico De Gallo
It really depends on what you'd qualify as a "serving". If it's by the tablespoonful, it's about 5 calories. My servings are a bit more generous — usually 1/4 to 1/3 cup – and even then you're only looking at 20-25 calories. IMO this is practically a "negative food" in that it takes more calories to prepare and consume it than the salsa actually contains.
How Long Does Salsa Last In The Refrigerator?
Technically, you can keep it for 5-7 days, however, I've found that it's best consumed within 2 days. Beyond that the tomatoes start to break down — and remember this is a fresh tomato salsa recipe — you want to eat it at its peak. Plus this recipe doesn't make a ton of pico de gallo — it's usually enough for 4 people and a taco dinner.
Can I Freeze Homemade Pico De Gallo?
Theoretically, yes. However when you freeze fresh vegetables that haven't been blanched, the cells of the vegetables will expand and burst when they freeze. Consequently, when you defrost them, you'll have more liquid and the tomatoes in particular will slump and not be as bright. I'd avoid freezing it.
What To Serve With Authentic Pico De Gallo:
More Fresh Salsa Recipes:



Garlic & Zest is a participant in the Amazon Services LLC Associates Program an affiliate advertising program designed to provide a means for sites to earn advertising fees by advertising and linking to Amazon.com.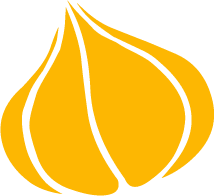 Tried this recipe? Leave a rating and review.
Your comments and shares are invaluable to me and the thousands of readers who use this site daily. If you've made the recipe, leave a star rating and review. We want to hear how you liked it.
We'd love it if you shared the recipe with your friends on social media!
Best Pico De Gallo Recipe
This authentic pico de gallo has just 5 ingredients. This fresh tomato salsa recipe is a bright accompaniment to mexican favorites, grilled meats and seafood, even your Saturday morning eggs.
INGREDIENTS:
2

ripe plum tomatoes

seeded and diced

½

cup

white onion

finely diced

1

jalapeno

seeded and minced

1

lime

½

cup

cilantro

chopped

salt and pepper to taste
DIRECTIONS:
In a medium bowl, combine the diced tomato, onion and jalapeno.

Zest the lime with a microplane and measure about ½ teaspoon of zest. Add to the tomato mixture. Squeeze about 1 tablespoon of lime juice from the lime and add it to the pico de gallo mixture.

Add fresh cilantro and toss to combine. Taste for seasonings and add salt and pepper as desired. Serve immediately. Can be refrigerated in an airtight container for 1-2 days… beyond that the tomatoes will start to degrade.
NUTRITION:
Calories:
20
kcal
|
Carbohydrates:
5
g
|
Protein:
1
g
|
Fat:
1
g
|
Saturated Fat:
1
g
|
Sodium:
4
mg
|
Potassium:
130
mg
|
Fiber:
1
g
|
Sugar:
2
g
|
Vitamin A:
431
IU
|
Vitamin C:
15
mg
|
Calcium:
13
mg
|
Iron:
1
mg
Pin "Best Pico De Gallo" Recipe For Later!