Homemade Vegetable Broth From Scraps
Waste not, want not, right? You might think that vegetable peels and remnants aren't suitable for much more than composting, but check this out… You can make Homemade Vegetable Broth from everyday kitchen scraps. You heard me. Turn your onion peels and carrot tops into a flavorful vegetable stock… from scraps.
Food prices are outrageous, so I'm always looking for ways to stretch ingredients and make the most of them. Right down to the tough ends of fennel bulbs and parsley stems.
I collect all my veggie scraps to make homemade broth or stock every few days. It's easy to do and uses up everything I have.
The flavors are better, and I save $3-4 over the store-bought broths.
If you've ever been intimidated by making homemade broths and stocks, don't be. It's one of the simplest and most rewarding cooking hacks you can do.
Heck, every time I have a rotisserie chicken in the house, I use the carcass to make this rotisserie chicken stock. When I don't have a chicken, I make a homemade vegetable broth, which I use to make simple soups, flavor sauces, or cook plain white rice for more flavor than water.
Why this recipe works:
You can use whatever vegetable scraps you have on hand, even the peels.
Because you use different vegetables, no stock will be exactly like the other, but they'll all be good.
You can store your vegetable trimmings all week to have enough for the homemade broth at the end of the week.
It's ready in under an hour.
You can store homemade vegetable broth for up to a week in the refrigerator or for three months in the freezer.
Use your scraps vegetable broth in any recipe that calls for broth.
If you're watching your salt intake, making low-sodium vegetable broth is easy because you'll control the amount of salt you add.
Ingredients for homemade vegetable broth
Vegetable Trimmings (see list below)
Whole Black Peppercorns
Bay Leaves
Salt
Whole Cloves of Garlic
Water
Fresh Herbs (optional)
Good scraps for homemade broth:
You can use just about any combination of vegetable scraps to make a simple stock. Here are some of my favorites:
Onion – I use the peels, and the trimmed ends, including the hairy root end. The onion peel will help color the broth, too.
I like to use the woody tops and root ends of celery, fennel bulbs, celeriac, corn husks, kale, leeks, endive, green onion, parsnip and the trimmings from bell peppers.
Potato peels, carrot peels, rutabaga or turnip peels, acorn squash, butternut squash, and sweet potatoes.
Trim the ends of zucchini, summer squash, turnips, and mushroom stems. Adding tomato peels, stems, or watery seeds is another option and may add more color to the vegetable broth.
All of these are great for making homemade vegetable stock.
Vegetables to avoid when making broth:
The only vegetables I purposely avoid when making stocks are smelly ones.
Things like cabbage, asparagus, cauliflower and brussels sprouts tend to have a sulfuric odor when simmered, so I generally don't add them to my stocks.
It's a personal preference and you can certainly use them if you like.
Directions for making scraps vegetable broth:
Place the vegetable trimmings in a large stock pot or dutch oven. Fill the pot just above the trimmings with cold water and add crushed garlic cloves (skins and all), peppercorns, salt, bay leaves and herbs.
Cover the pot and bring it to a boil on your stove-top over high heat.
Reduce heat to a simmer and cook for 25-30 minutes.
After simmering, strain the broth. Place a fine mesh strainer over a large bowl or glass measuring cup: strain broth and vegetables through the sieve.
Presson the vegetable solids with the back of a spoon to extract as much broth as possible.
That's it! You can use it immediately, store it in the refrigerator or freeze it for another time.
Aromatics
You can use any aromatics that you have on hand. Fresh thyme, rosemary, parsley or marjoram are good choices.
Avoid herbs like mint or dill, as they can be overpowering and don't always complement the vegetables.
Whole spices can also be used; you only need a little (5-6). Try whole allspice or juniper berries, or whole cardamom.
Variations:
Any time you make vegetable stock from different scraps and trimmings, you'll have slight differences in flavors and colors. For a basic veggie broth, stick with basic veg: carrot peels, onion skin, celery trimmings, potato peelings, fresh parsley stems and the fronds and roots of a fennel bulb.
Add a tablespoon or two of tomato paste for sweetness and color the broth.
To add more depth of flavor, saute the peels, roots and ends in olive oil until they're fragrant and softened, then add the water and simmer.
Make an instant pot of vegetable broth by adding the ingredients to your pressure cooker and cooking on high pressure for 10 minutes. Let the pressure come down for 10 minutes, then switch the quick-release valve and strain the scraps vegetable broth.
FAQ's
What should you not put in vegetable stock?
Avoid most brassica vegetables, like broccoli, brussels sprouts, cabbage and cauliflower, as they contain sulphuric compounds in many cruciferous vegetables that can give off a strong, unpleasant odor.
What's the difference between vegetable broth and stock?
They're one and the same when talking about vegetable broth and vegetable stock. Stocks are made with bones. Vegetable stocks don't contain bones — because vegetables have no bones, the terms stock and broth can be used interchangeably.
How long does homemade vegetable broth last?
It will last in an airtight container for up to a week in the fridge. I use a quart-sized canning jar.
Can I freeze scraps vegetable broth?
Yes. You can freeze it in a freezer-safe container or ice cube trays. Then remove the frozen cubes from the tray and store them in a ziptop freezer bag. This makes it easier to take just the amount you need. Frozen stock will last for up to three months.
How does it taste?
The broth tastes like vegetables. It can have a sweet or bitter quality, depending on what type you use.
What to do with vegetable broth
I make rice pilaf using vegetable stock instead of water.
Use homemade vegetable broth in place of water when cooking rice and grains.
Blanch green beans or other veg in a little homemade broth made from scraps, then season with butter, salt, pepper and herbs.
Make a ramen bowl with noodles and a soft cooked egg.
This broth is so versatile you'll always want some on hand. So please don't throw away your scraps; use them today to make homemade vegetable stock.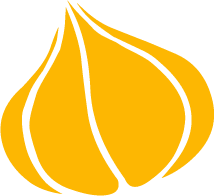 Tried this recipe? Leave a rating and review.
Your comments and shares are invaluable to me and the thousands of readers who use this site daily. If you've made the recipe, leave a star rating and review. We want to hear how you liked it.
We'd love it if you shared the recipe with your friends on social media!
Homemade Vegetable Broth From Scraps
Don't throw away your vegetable scraps. Use them to make a healthy light homemade vegetable broth for use in other recipes.
INGREDIENTS:
4-6

cups

trimmings from carrots, celery, onion, fennel, turnips, potatoes, or other vegetable trimmings

see recommendations in the post.

2-3

cloves

garlic

crushed

10-12

whole

peppercorns

2

bay leaves

2-3

sprigs

fresh herbs

like rosemary, thyme or marjoram

1-2

teaspoons

salt

Or to taste.
DIRECTIONS:
Place the vegetable trimmings in a large stock pot or dutch oven. Fill the pot just above the trimmings with cold water and add crushed garlic cloves (skins and all), peppercorns, bay leaves, fresh herbs and salt.

Cover and bring to a boil. Reduce heat to a simmer and cook for 25-30 minutes.

Place a large sieve over a bowl and pour the contents of the pot through the sieve. Press on the solids to squeeze out any extra liquid. Discard the solids.
NOTES:
Store broth in an airtight container in the refrigerator for up to one week, or freeze vegetable broth in ice cube trays, then transfer to a ziplock freezer bag for up to 3 months.
NUTRITION:
Calories:
48
kcal
|
Carbohydrates:
11
g
|
Protein:
1
g
|
Sodium:
67
mg
|
Potassium:
340
mg
|
Fiber:
3
g
|
Sugar:
4
g
|
Vitamin A:
16050
IU
|
Vitamin C:
6.1
mg
|
Calcium:
45
mg
|
Iron:
0.5
mg
Don't Forget To "Pin It" For Later!