Caramelized Onion and Thyme Quiche
This caramelized onion quiche looks unassuming, but the flavor combination of sweet, slow-cooked alliums and fresh thyme makes it irresistible. This onion quiche recipe is perfect for weekend brunching or casual lunches and dinners. You'll love that it can be made ahead of time and reheated when you're ready to serve.
My 93-year old grandmother, Madou, passed away this weekend. It's so fresh that I've found myself choking up at random thoughts and inopportune moments. This Caramelized Onion and Thyme Quiche is one of them. I originally made this for Christmas brunch, because the filling was soft enough for my grandmother to eat and vegetarian — which meant that her caretaker could enjoy a slice too.
The pictures on the original post were less than stellar, so I remade it a few months ago, reshot it and … did nothing with it. Until now. Because the memory hit me so clearly as to why I made it in the first place. For Madou.
In fact, many of the quiches on this site were for her. Because she needed softer foods, but still wanted flavor. Coming together for a good meal is basically our family's raison d'être, despite changing dietary habits which simply had to be accommodated. Caramelized Onion Thyme Quiche definitely fit the bill.
It also happens that all of the many caretakers who have helped with Madou over the years, are vegetarian. I became an expert at softening and vegetarian-izing everything. Soups were always a hit – and my VitaMix blender turned chunky soups into silky smooth purees that were perfect for my grandmother and her assistants – not to mention the rest of the family who would add crunchy garnishes or serve those vegetarian "mains" with a side of ham or chicken… who am I to judge?
A couple of housekeeping notes for you… The recipe requires blind baking the pastry (essentially, baking the crust before you put the quiche ingredients into it). The oven temperature to blind bake is higher than the the quiche's baking temp. Don't forget to turn the oven down after baking the crust! I'm talking to you, Mom!
I recommend baking the quiche on a foil lined baking sheet to catch any spills. To make it easier and safer on yourself, place the shell on the baking sheet and then fill it with the quiche ingredients — especially if you're using a frozen pastry crust in its own tin. Sufficed to say that if you hold a liquid-filled aluminum pan by the edges and lift it to transfer to a sheet pan – the pan can (and will) sag and even fold in half, like a taco shell — and there goes all your hard work all over the kitchen floor. (Yeah, it might have happened to me before).
Let the quiche rest a bit after baking and serve — or let it come to room temperature, then cover and refrigerate until you want to serve it. To reheat, bring the oven to 300 degrees – and warm the quiche for 20 minutes or so and enjoy with your family!
When you do, raise a glass to my grandmother, who inspired it.
More quiche recipes you'll love: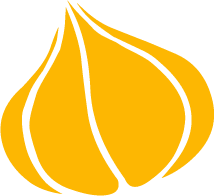 Tried this recipe? Leave a rating and review.
Your comments and shares are invaluable to me and the thousands of readers who use this site daily. If you've made the recipe, leave a star rating and review. We want to hear how you liked it.
We'd love it if you shared the recipe with your friends on social media!
Caramelized Onion and Thyme Quiche
Sweet caramelized onions and fresh thyme make this simple quiche sing! Great for brunch or lunch entertaining!
INGREDIENTS:
1

9-inch

pie crust

2

large

onions

peeled and thinly sliced

2

tablespoons

olive oil

½

teaspoon

kosher salt

4

eggs

½

cup

milk

½

cup

heavy cream

¼

teaspoon

black pepper

freshly ground

½

teaspoon

nutmeg

freshly grated

1

tablespoon

thyme

freshly chopped

1½

cups

gruyere cheese

shredded
DIRECTIONS:
Preheat oven to 450 degrees.

Place pie pastry into glass or ceramic 9″ pie plate. Press bottom and sides into plate and finish the edges of the crust by pressing the tines of a fork against the rim or by pursing the edges together between your thumb and forefinger. Refrigerate crust until oven has heated completely. Place pie plate into the oven and bake for 6-7 minutes until crust is set and just starting to brown. Remove crust from oven and set aside.

Reduce oven temperature to 325 degrees.

In a large saucepan, heat 2 tablespoons olive oil over medium to medium low heat. Add sliced onions and sprinkle with the salt. Stir and cover. Let the onions caramelize in the pot, stirring occasionally. This may take 40-45 minutes. You don't have to hover over the pot, just check on it every 7-8 minutes and stir, adjusting heat if too hot or cool. You want the onions to slump after they've given off their liquid, then begin to caramelize and brown slightly.

While the onions reduce, in a large bowl combine the eggs, milk, cream, black pepper and nutmeg. Whisk to combine.

Add the cheese to the egg mixture and stir.

When the onions have finished caramelizing, add the thyme to them and stir well.

Take a spoonful of the onions and add them to the egg mixture, stirring well. Continue to add the onions to the eggs a spoonful at a time, to temper the egg mixture.

Place a piece of aluminum foil on an edged baking sheet. Set the pie shell on top of the foil.

Pour the egg mixture into the prepared pie shell.

Cut a piece of foil about 10″ square.

Place the baking sheet into the oven and carefully set the foil on top of the pie crust (not touching the egg mixture. (this will prevent over browning the crust). Bake for 30 minutes. Remove the foil and continue baking for 15 minutes, until quiche is set.
NOTES:
Reheat leftovers in a low 300°-325° F oven for 10-15 minutes.
NUTRITION:
Calories:
356
kcal
|
Carbohydrates:
17
g
|
Protein:
12
g
|
Fat:
26
g
|
Saturated Fat:
11
g
|
Cholesterol:
130
mg
|
Sodium:
375
mg
|
Potassium:
166
mg
|
Fiber:
1
g
|
Sugar:
2
g
|
Vitamin A:
640
IU
|
Vitamin C:
4.2
mg
|
Calcium:
306
mg
|
Iron:
1.3
mg
Don't Forget To "Pin It" For Later!