Oven-Roasted Butternut Squash
I'm not a football fan. Sometimes it feels like I'm the only person who isn't. My daughter plays flag football and my husband is a staunch supporter of the "Minnesota Football Vikings" and did well in his fantasy football league this year. My girlfriends have season tickets to the Dolphins and generally the vast majority of people I know are engaged in team smack talk and stats comparisons. None of it matters to me. I'm much more excited about the upcoming Winter Olympics.
That said, I won't throw a bucket of ice water on the excitement that comes with the Super Bowl. I can appreciate the the physical and mental endurance it takes to get to the final two teams. There is something to be said for that.
For that reason, and because I don't want to be a Debbie Downer, I've created a standard for our Super Bowl celebrations. No six-foot-long subs at our party. No chips and dip. No burgers or pizza. How boring. No, for our celebration, we give a nod to the two teams that have made it sooo far! We make specialties that are indigenous to the regions of the country that the two teams are from. This is our tradition and it's become something of a sport in itself.
When the Playoffs start, we see the teams, not as who we want to root for, but what kind of food comes from that area of the country. To say that I ALWAYS root for New Orleans would be a gross understatement. (Beignets with a dusting of powdered sugar, jambalaya with tasso ham, dressed oyster po'boys, etouffee, gumbo with shrimp, chicken and sausage, a low-country boil, I could go on.) Alas, New Orleans didn't make it this year.
But, you get the concept? Baltimore — crab cakes. San Diego – baja fish tacos. Chicago – deep dish pizza. Carolina – pulled pork sandwiches with cole slaw and hush puppies. Miami – seafood, carribbean flavors, cuban inspirations. Of course there are a few teams that I view as culinary dead zones, but let's stay positive here.
In this way, I get just as caught up in the frenzy and excitement of the Super Bowl as everyone else. Scott and Emily participate too. As soon as the playoff teams are decided, they start planning our feast. From play to play and game to game, the menu shifts . I'm telling you, if you're not a born football fan, this makes watching it FUN!

So there's a few weeks to go and we're seriously considering our menu options for Seattle and Denver. What would your choices be?
In the meantime, we still have to eat — and this butternut squash recipe which I adapted from Sara Foster's has turned out to be a very satisfying side dish while we're still on our post-holiday cleanse. We will save the big calories for Februrary 2nd. Until then, enjoy!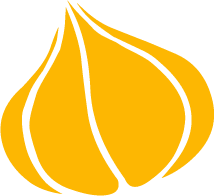 Tried this recipe? Leave a rating and review.
Your comments and shares are invaluable to me and the thousands of readers who use this site daily. If you've made the recipe, leave a star rating and review. We want to hear how you liked it.
We'd love it if you shared the recipe with your friends on social media!
Oven-Roasted Butternut Squash
Crispy outside, soft and creamy inside. Fragrant herbs and a fresh squeeze of citrus make this a great side dish for roasted or grilled meats.
INGREDIENTS:
1

2-lb

butternut squash

peeled, seeded, chopped into 1-inch cubes

1

tablespoon

rosemary

chopped

1

tablespoon

thyme leaves

chopped

2-3

tablespoons

olive oil

2

cloves

garlic

minced

salt and pepper to taste

squeeze

lemon
DIRECTIONS:
Preheat oven to 400 degrees. Prepare baking sheet with parchment paper or tin foil, sprayed with vegetable spray or Pam.

In a large bowl, combine squash, rosemary, thyme, salt and pepper. Drizzle oil over squash and toss to coat.

Spread onto prepared baking sheet in a single layer.

Roast 20 minutes. Stir squash and and rearrange into single layer. Roast an additional 15 minutes. Remove squash from oven. Add chopped garlic and stir to coat squash. Shake out the vegetables into a single layer and roast an additional 5 minutes, so the garlic becomes fragrant, but doesn't brown.

Remove from oven and toss with juice of half a lemon. Serve.
NUTRITION:
Calories:
61
kcal
|
Carbohydrates:
2
g
|
Fat:
5
g
|
Sodium:
198
mg
|
Potassium:
10
mg
|
Vitamin A:
125
IU
|
Vitamin C:
2.8
mg
|
Calcium:
7
mg
|
Iron:
0.3
mg