Sweet Spicy Christmas Nuts
If you're looking for food gift ideas this holiday, these Sweet Spicy Christmas Nuts are a universal favorite. Coated with a tongue tingling blend of spices, these spiced mixed nuts are the most requested holiday treat in our house and one that my friends and neighbors look forward to every year. The egg white coating ensures that the sugar and spices stay on the nuts, not on your fingers.
It's the gifting season and as is customary each December, I make a bevy of homemade treats for co-workers, neighbors, family, friends, the mailman. I'm always on the lookout for good food gift ideas, but these Christmas nuts make the short list every year. I think there would be an uprising if they didn't. Spiced mixed nuts are nothing new and everyone has their own special blend. This is my go-to recipe. I've also got some delicious Coconut Curry Spiced Nuts and Mexican Hot Chocolate Spiced Nuts that are awesome, but if this recipe doesn't get made, well — much like the Grinch — I'm pretty sure it would prevent Christmas from coming.
Which nuts to use for apiced mixed nuts
The short answer is make what you like! The spice blend in these Christmas nuts will pair fine with any type of tree nut you throw at it. Some of my favorites include:
Pecans
Walnuts
Almonds
Cashews
Hazelnuts
Macadamias
Brazil Nuts
One nut (that's really not a nut at all) I wouldn't throw into the mix: peanuts. The flavor of peanuts is so distinct that I think it would compete with any other nuts you use. If you want to do peanuts — do ALL peanuts. (I avoid peanuts for one other reason — my daughter is allergic to them).
There are as many different ways to make spiced mixed nuts as there are elves in Santa's workshop. Some are all sugar and cinnamon, others call for Indian spices or Caribbean. I love to try them all, but there's one thing I always stay true to — egg whites.
Of all the methods I've tried to achieve a well-varnished nut, egg whites are my hands-down favorite. Others use oil to coat the nuts before dousing them with their secret ingredients. I don't like this approach because your fingers get greasy while you're munching the spiced mixed nuts. You'll find yourself repeatedly wiping your hands on a napkin after every morsel, which is tough to do when you have a glass of wine in the other hand. (Don't judge.)
The egg white method is my preferred technique for coating the nuts.
How To Make Non-Greasy, Non-Sticky Christmas Nuts
Whisk the egg whites with a little water until you have a very frothy, bubbly mix. (This usually takes a minute of serious whisking).
Add the nuts and toss thoroughly with the egg white mixture. Use a large rubber spatula and mix again and again until the nuts are very well coated and there's no remaining egg liquid in the bottom of the bowl. (This is important because you want the nuts to be tacky, not wet. Tacky ensures a good coating of spices. Wet will yield a big mess when you bake them.)
If there's egg liquid left in the bowl, add some more nuts about half a cup at a time, and toss until the nuts are lacquered without any residual liquid in the bottom of the bowl.
Coating Spiced Christmas Nuts
Add the spice blend and use a large rubber spatula to toss and coat the nuts very well. There should be no spice mix left in the bowl — it should all adhere to the nuts.
Spread the nuts onto a prepared baking sheet and roast for 10 minutes.
Stir the spiced mixed nuts and spread them into an even layer and continue baking for an additional 10 minutes.
The Christmas nuts will get crispier as they cool to room temperature.
These Christmas nuts are great with cocktails or just for snacking and they make excellent food gift ideas for your friends and neighbors. In fact, my friend Nola and I each make this recipe every year — and gift our Christmas nuts to each other — LOL! 🙂
More Food Gift Ideas:


Garlic & Zest is a participant in the Amazon Services LLC Associates Program an affiliate advertising program designed to provide a means for sites to earn advertising fees by advertising and linking to Amazon.com.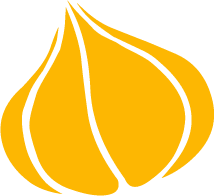 Tried this recipe? Leave a rating and review.
Your comments and shares are invaluable to me and the thousands of readers who use this site daily. If you've made the recipe, leave a star rating and review. We want to hear how you liked it.
We'd love it if you shared the recipe with your friends on social media!
Sweet Spicy Christmas Nuts
Make these flavorful nuts to have around at the holidays and to gift to your friends and neighbors.
INGREDIENTS:
¾

teaspoon

cayenne pepper

¾

teaspoon

ground cumin

1

tablespoon

cinnamon

1

teaspoon

ground ginger

1

teaspoon

salt

1

cup

sugar

2

egg whites

1

tablespoon

water

6

cups

raw, unsalted nuts

such as walnuts, pecans, almonds cashews, macadamias, pistachios
DIRECTIONS:
Preheat oven to 350° F. Line a half-sheet pan with parchment paper and set aside.

In a medium bowl, combine the sugar, cayenne, cumin, cinnamon, ginger and salt until well blended.

In a large bowl, whisk the egg whites and water together until very frothy and foamy.

Add the nuts and toss with a large rubber spatula to coat thoroughly with egg wash. The egg should coat the nuts without adding egg white at the bottom of the bowl. If there's additional egg white mixture pooling in the bowl after coating the nuts, add another ½ to 1 cup of nuts and toss again until well coated.

Add spice blend and toss with a spatula to coat the nuts entirely. All the spice mixture should adhere to the nuts without having leftover spice in the bottom of the bowl. Continue to toss until all of the spice mix coats the nuts.

Spread nuts in a single layer on the sheet pan. Bake for 10 minutes, then stir or flip the nuts and re-spread them into a single layer. Bake an additional 10 minutes until the nuts are toasted, fragrant and crisp. Cool on the sheet pan. Nuts will get crisper as they cool.

Store in an airtight container. Serve with cocktails or wrap in cellophane bags to gift.

Fill festive cellophane bags or decorative jars or tins with the nuts to gift the nuts. Seal them well to stay fresh.
Making Nuts in a Large Batch
I spend a few hours on a Saturday making about 30 cups of nuts for my holiday gifts. To do this, I mix the nuts in a large Tupperware container and portion out the nuts in 6-cup increments.

Make each batch of nuts individually. Do not mix a large batch of sugar-spice mixture or egg white and water mixture… You're asking for trouble.
NOTES:
When kept in an airtight container, These spiced nuts will last for up to a month.
NUTRITION:
Calories:
205
kcal
|
Carbohydrates:
12
g
|
Protein:
2
g
|
Fat:
17
g
|
Saturated Fat:
1
g
|
Sodium:
101
mg
|
Potassium:
105
mg
|
Fiber:
2
g
|
Sugar:
9
g
|
Vitamin A:
40
IU
|
Vitamin C:
0.3
mg
|
Calcium:
21
mg
|
Iron:
0.7
mg
Pin "Sweet Spicy Christmas Nuts" For Later!