Creamy Butternut Squash Soup
This is one of our favorite fall soups. It's loaded with fresh veggies like roasted butternut and acorn squash, fennel, carrots and apples with tingly curry and warm autumn spices. Apple cider adds a nice tartness and a little cream makes it silky. This creamy butternut squash soup recipe is the best!
I consider this creamy butternut squash soup to be the "green flag" of fall. It's the best recipe I know to herald in the "cooler" weather. I think you'll love it too.
Ingredients for creamy butternut & acorn squash soup
Butternut Squash
Acorn Squash
Fennel
Onion
Granny Smith Apple
Carrots
Kosher Salt
Curry Powder
Cinnamon
Nutmeg
Apple Cider
Heavy Cream
Dealing with hard squashes
In the past, I would peel and chop the squash then sauté it in my dutch oven.
Do you know what a pain it is to peel and chop butternut and acorn squash?
I think it must be my hands — they're too small. Or the squash is too large to hold while I'm trying to peel it — it always seems to slip from my grasp, into the sink.
I don't fight it any more. I simply cut them in half, scoop out the seeds and fibers, and roast them!
Roasting softens the squash and intensifies the flavors and I avoid having bloody knuckles! Win-win!
How to roast butternut squash
Preheat the oven to 375°. Place a piece of parchment paper or tin foil on a rimmed baking sheet and set aside.
Slice the squash in half, vertically.
Scoop out the seeds.
Brush the cut portion of squash with oil and lay flesh side down on the baking sheet.
Roast for 30-40 minutes or until the flesh is soft. Remove from the oven and cool until it's comfortable to handle.
Steps to make homemade butternut squash soup
Roast the squash in the oven until soft and tender.
Saute the onions, carrots, fennel and apple in a large dutch oven under tender and slightly translucent.
Add the curry powder, cinnamon, nutmeg and kosher salt and stir to mix. Cook until fragrant.
Scoop the squash out of their skins and add to the dutch oven.
Pour in the vegetable broth and apple cider and bring to a low simmer with the lid partially covering the pot.
Simmer for 10-15 minutes until heated through.
Use a stick blender or work in batches to transfer the soup to a blender and puree until smooth.
Stir in the cream and warm the soup until hot. Serve.
You can use several methods to make your butternut squash soup creamy.
Ways to blend butternut squash soup to a creamy consistency
Stick blender – This method seems like a no-brainer, just stick the submersible blender into the pot and whir it around. I've found that this method can work, but it takes more time than the others and can sometimes leave a few veggies un-blended.
Food Processor – A good food processor will whiz this soup into creamy oblivion in mere seconds, but there's a lot of soup, so you'll have to work in batches.
Blender – The blender has always been my go to. I like it because as it blends, the blades create a vortex, forcing the contents down, so you're assured of a very smooth, creamy butternut squash soup. The only caveat is that there's so much soup, you have to do it in batches.
Working with hot soups in a blender or food processor can be dangerous, so be sure to take these precautions.
Tips for pureeing hot soups
If you're using a stick blender, just be sure to only push the "on button" with the blender completely submerged in the soup. If you start to lift the stick out while the motor is still going, you'll get splattered with hot soup.
For the food processor method, I recommend only filling the container to the "max limit line". If you go higher, you'll risk major leakage of very hot soup. To be on the safe side, you can drape an old dish towel over the food processor before starting it. That way it will catch any leaks.
If you're using a regular blender, be sure to only fill it half full with the hot liquid and use the dish towel trick to catch any errant spills.
FAQ's
How long will the soup last in the refrigerator?
Creamy butternut squash soup will last for about a week in the refrigerator.
Can I freeze butternut squash soup?
Yes! Make sure the creamy squash soup has cooled to room temperature and transfer into freezer safe containers. The soup will keep for up to 3 months in the deep freeze. Defrost before reheating.
Can I meal prep this soup?
Yes. Just divvy it up into individual containers and store in the refrigerator. Keep the garnishes separate until you want to serve it.
What's a good garnish for this creamy soup?
You can be really creative here or really simple.
Some of our favorites are an extra drizzle of cream, fresh chopped fennel fronds, fried seasoned oyster crackers, croutons, fresh diced apple, toasted pumpkin seeds, or a drizzle of walnut oil.
What goes with roasted butternut and acorn squash soup?
I like it with a simple green salad, crusty bread and chilled glass of white wine, but you can also try:
More creamy fall soups you might like: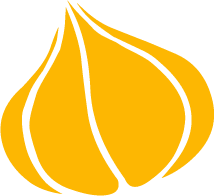 Tried this recipe? Leave a rating and review.
Your comments and shares are invaluable to me and the thousands of readers who use this site daily. If you've made the recipe, leave a star rating and review. We want to hear how you liked it.
We'd love it if you shared the recipe with your friends on social media!
Creamy Butternut Squash Soup
This simple soup is a silky blend of apples, squash, onions, fennel and carrot. It's got a tingly, complex spice blend that makes this creamy butternut squash soup really exceptional. Great with a salad and crusty bread for dinner!
INGREDIENTS:
3

pounds

butternut squash

halved lengthwise and seeded

2

pounds

acorn squash

halved lengthwise and seeded

4

tablespoons

olive oil

divided

1

fennel bulb

coarsely chopped, feathery fronds trimmed and reserved for garnish

1

medium

onion

coarsely chopped

2

medium

carrots

peeled and coarsely chopped

2

granny smith apples

peeled, cored and coarsely chopped

2

teaspoons

kosher salt

divided

2

tablespoons

curry powder

½

teaspoon

ground cinnamon

½

teaspoon

grated nutmeg

5

cups

homemade vegetable broth

1

cup

apple juice or cider

(if you don't have juice, you can use an additional cup of vegetable broth)

½

cup

heavy cream
DIRECTIONS:
ROAST THE SQUASH:
Preheat oven to 375°. Brush squash halves with 1 tablespoon olive oil and sprinkle with 1 teaspoon kosher salt. Place squash, flesh side down on a baking sheet and roast for 30-40 minutes, until flesh is soft. Rest squash until it's cool enough to handle.

Meanwhile, in a large dutch oven, heat remaining olive oil over medium heat. Add fennel, onion, and carrots. Cook, stirring occasionally, until softened about 5-6 minutes. Add apples and cook for 4-5 minutes longer, until softened. Add kosher salt, curry, cinnamon and nutmeg, stirring to combine. Cook for an additional 1-2 minutes until fragrant.

Add the vegetable broth and apple cider to the fennel, carrot mixture. Scoop the flesh from the roasted squash into the dutch oven and break apart a little with a wooden spoon. Place the lid on the pot so that it's slightly askew and steam can escape. Bring to a low simmer for about 15 minutes over medium or medium low heat (depending on your stove).
BLEND THE BUTTERNUT SQUASH SOUP:
You can use several methods to puree the soup. Use a stick blender, process in a food processor(working in batches), or in a blender (working in batches). I prefer the blender, but then, I've got a crush on my VitaMix.

Process the soup until smooth. Be careful when blending, as hot soup can splatter — to avoid accidents, only fill the blender or food processor to about halfway up. Place the lid on securely and cover with a dish towel to avoid any potential splatters. Believe it or not, it happens, even with the lid on.

Blend the butternut squash soup until silky smooth and transfer creamy blend back to the pot. Add the heavy cream and warm it over medium heat, stirring occasionally until the soup is hot.

Serve the soup in the pot with a ladle with your favorite toppings.

You can also divvy up creamy butternut squash soup in food prep storage containers for easy lunches or dinners at the ready. It freezes well too.
NUTRITION:
Calories:
247
kcal
|
Carbohydrates:
24
g
|
Protein:
2
g
|
Fat:
17
g
|
Saturated Fat:
6
g
|
Cholesterol:
27
mg
|
Sodium:
1605
mg
|
Potassium:
408
mg
|
Fiber:
4
g
|
Sugar:
14
g
|
Vitamin A:
4230
IU
|
Vitamin C:
11
mg
|
Calcium:
62
mg
|
Iron:
1
mg
Pin "Creamy Butternut Squash Soup" for later!