Want an easy, foolproof vegetarian quiche recipe that the whole family loves? This kale and mushroom quiche delivers. It's packed with fresh fresh vegetables and gruyere cheese, with an quick, egg custard filling. Use a ready made pie crust to keep the prep simple and enjoy this tasty, cheesy kale quiche for weekend brunches or even a light dinner. This easy quiche dish can be made ahead and it freezes well too!
This post has been updated for recipe, content and photography since its original publication in 2014.
Quiche is a family favorite brunch dish
Quiche has always been a favorite savory brunch item in our family. When we've got visiting friends or relatives who are staying overnight, it's an easy make-ahead brunch item with a little more polish than a dump-and-go egg casserole and it will easily serve 6 hungry diners or 8 as part of a larger meal.
Ingredients for kale mushroom quiche
9″ Pie Pastry
Button Mushrooms
Onions
Curly Kale
Red Pepper Flakes
Fresh Thyme
Kosher Salt
Eggs
Milk
Cream
Nutmeg
Black Pepper
Gruyere Cheese
Sweat the vegetables
This savory vegetarian quiche recipe starts with the mushrooms, which naturally contain a lot of water. In fact, if you heat a dry pan over a medium high heat and add sliced buttons or creminis to it, within a minute or so, they'll actually start to give up their liquid and you'll find them wet with their own juices – despite the fact that the pan was dry to start.
I'm saying this because the amount of oil may seem like it's not enough, and the mushrooms will automatically soak up what's there — and you'll think, "Geez, I need to add more oil".
Don't. Just give them a few minutes and they'll release the liquid. That's when you add the onions, red pepper flakes and bundle of thyme.
Curly kale is a great way to add fiber to this this quiche dish, but it does need to be wilted before mixing it with the other vegetables.
Prepping kale for quiche
Remove the tough stems from the kale and discard.
Roughly chop the kale and transfer to the sauté pan, stirring while the kale sizzles.
Stir in the water and cover the pan to give the kale a brief steam, which will wilt the leaves.
When the kale is softened, add the 'shroom and onion mixture and stir to combine.
You can customize this vegetarian kale quiche recipe with just about any cheese that you have on hand. My personal favorite is Gruyere, but any of the ones listed below will be deliciously balanced in this kale and mushroom quiche. When you're shredding the cheese, use the fine side of the box grater, so that the shreds are whisper thin and melt easily into the quiche custard.
Recommended cheeses for this recipe
Gruyere
Swiss
Emmental
Fontina
Monterey Jack
White Cheddar
Assembling quiche filling
Nutmeg is a classic ingredient that elevates everything from classic white sauce (béchamel) to egg custards for quiche recipes. You don't need a lot, but it adds an interesting (not sweet) flavor that enhances the gruyere, swiss or emmental cheese in any quiche recipe, including this mushroom and kale quiche.
Pro-Tip: Don't buy nutmeg that's already been ground. Instead use whole nutmeg and grate it yourself using a microplane. The flavor is much more pronounced when it's freshly grated and the spice will last much longer.
Just whisk the custard ingredients and grated nutmeg together until well combined and then fold in the sautéed vegetables and grated cheese.
Fill & bake
Fill the par-baked 9 inch pie crust with the kale and egg custard filling.
Sprinkle a little extra cheese over the top and bake the kale quiche until the filling is set.
Let it cool for 10-15 minutes before cutting into it.
I love the way the house smells while the kale and mushroom quiche is baking. Its savory aroma will make your tummy rumble. It takes about an hour (maybe a little more) to bake and while it does, you can make some bacon or sausage to go with it and you'll definitely want to pour some mimosas or bloody marys too.
Swaps & variations
If you don't have kale for the quiche, swap it out for about 6 ounces of fresh spinach leaves or 1 box of frozen chopped spinach, that's been thawed and squeezed of all its excess moisture.
You can add other veggies to the kale quiche to amp up the nutrition. Try adding leftover roasted butternut squash or diced roasted red bell peppers from a jar (just make sure to blot them dry with a paper towel before adding them to the custard to prevent weeping.
For a heartier mushroom kale quiche, stir in cooked, chopped bacon, ham or sausage.
One of the best things about kale quiche is that you can make it ahead of time and reheat it just before serving. It even freezes well and can be kept for up to a month.
For a make ahead quiche dish
Make the quiche as directed and let it cool to room temperature.
Cover and refrigerate.
When you're ready to serve it, remove the quiche from the refrigerator and let it rest on the counter for about half an hour.
Preheat the oven to 325° and heat the quiche for 20-25 minutes or until warmed through.
If the crust starts to brown too much, rest a piece of foil over it.
Reader comments on mushroom kale quiche:
From Cassie: "Amazing flavor! Thanks!"
From Karen: "Very good! Was easy to make and the whole family loved it!"
Betsy says: "Added this delicious kale quiche to my Mother's Day brunch! Soooo good!"
What to serve with kale and mushroom quiche:
More vegetarian quiche recipes: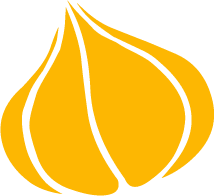 Tried this recipe? Leave a rating and review.
Your comments and shares are invaluable to me and the thousands of readers who use this site daily. If you've made the recipe, leave a star rating and review. We want to hear how you liked it.
We'd love it if you shared the recipe with your friends on social media!
Kale and Mushroom Quiche
Quiche is a great way to entertain for weekend brunches and they're portable, so when they ask you to bring something… it's quiche to the rescue!
INGREDIENTS:
1

9-inch

pie crust

8

ounces

button mushrooms

thinly sliced

1

medium

yellow onion

diced

scant ¼

teaspoon

red pepper flakes

4-5

sprigs

fresh thyme

tied in a bundle

1

teaspoon

kosher salt

divided

3-4

stems

curly kale

stems removed, very finely chopped

1

tablespoon

olive oil

divided

3

tablespoons

water

5

eggs

¾

cup

milk

½

cup

heavy cream

¼

teaspoon

nutmeg

freshly grated

¼

teaspoon

black pepper

freshly ground

1

cup

grated gruyere cheese

can also use emmenthal, swiss, fontina
DIRECTIONS:
Preheat oven to 450 degrees.

Place pie pastry into glass or ceramic pie plate. Firmly press bottom and sides into plate and finish the edges of the crust by pressing the tines of a fork against the rim of the crust, or by pursing the edges together between your thumb and forefinger. Refrigerate crust until oven has heated completely. Lay a piece of parchment paper over the crust and fill it with pie weights or dried beans. Bake for 10 minutes until set and just starting to brown. Remove crust from oven and set aside to cool

Reduce oven temperature to 350 degrees.

In a large skillet, heat 1 1/2 teaspoons olive oil over medium heat. When the pan is hot, add mushrooms and sprinkle with 1/4 teaspoon salt and the red pepper flakes. Sauté for 3-5 minutes or until the mushrooms start to give up their liquid Add onions and bundle of thyme. Cook 2-3 minutes, until vegetables are tender, stirring occasionally. Transfer mixture to a small bowl.

Add remaining oil to the skillet and add chopped kale and 1/4 teaspoon kosher salt. Cook 1 minute, stirring. Stir in the water, cover and steam until kale is wilted and water has evaporated, stirring occasionally, 2-3 minutes. Add kale to onion mixture. Set aside.

In a medium bowl add eggs, milk, cream, nutmeg, remaining salt and pepper. Whisk to combine.

Add kale mixture, and grated cheese to the egg mixture. Stir well to combine.

Pour filling into pie crust and spread it out evenly. Top with additional cheese if desired. Bake for 45-60 minutes, or until filling is set. Remove from oven. Let quiche rest for 15 minutes before slicing.
NUTRITION:
Calories:
316
kcal
|
Carbohydrates:
16
g
|
Protein:
12
g
|
Fat:
23
g
|
Saturated Fat:
10
g
|
Cholesterol:
143
mg
|
Sodium:
506
mg
|
Potassium:
227
mg
|
Fiber:
1
g
|
Sugar:
2
g
|
Vitamin A:
640
IU
|
Vitamin C:
3
mg
|
Calcium:
228
mg
|
Iron:
1
mg
Pin "Kale and Mushroom Quiche" for later!