Ratatouille Veggie Quiche Recipe
What do you get when you cross a tomato basil eggplant quiche with an eggplant quiche? Brunch. Or lunch. Or a tasty dinner. All of the above. This vegetarian quiche recipe is loaded with chunky roasted vegetables and layered with a luscious egg custard and melty gruyere cheese for a Ratatouille Veggie quiche recipe that everyone will love.
You know those people who will look you in the eye and pay you a compliment while simultaneously dissing you?
"What a beautiful ring — and your hands are so small it makes the diamond look bigger." "That's a lovely Christmas tree, I thought it was fake." "Wow, you look so young, you must Botox."
Um, thank you? That's kind of how I feel about this quiche. It's mouthwatering, even though it's loaded with eggplant. I've never been a fan of aubergine. I always found it spongy and flavorless — and as such, it was systematically avoided in the supermarket. However, when I'm at the farmer's market, there's something about the abundance of fresh produce, the shock of colors and shapes that pushes me to pick up something I normally wouldn't and wonder aloud, "What could I do with this?" That's how I ended up with an eggplant in my bag…
Ingredients For Ratatouille Veggie Quiche Recipe
Pie Crust
Eggplant
Bell Pepper
Onion
Rosemary
Thyme
Tomato
Eggs
Milk
Fresh Basil
Gruyere Cheese
Kosher Salt
Black Pepper
3 days later, as the eggplant on my counter mocked me, I drew back my shoulders and faced the challenge. When in doubt. I quiche. In this case I took my standard tomato basil quiche and added some extra roasted vegetables. Bell pepper is one of my favorites for sweetness and eggplant, when it's seasoned properly, isn't all that bad. In a vegetarian quiche recipe, it's perfect.
For the topping, slice the tomatoes and remove the seeds, to prevent the quiche from being too mushy.
Grate a generous amount of gruyere cheese for this veggie quiche recipe. Combined with the savory egg custard and vegetables, this brunch main is a thing of beauty.
The roasted eggplant is tender and delicious — especially when combined with the rest of the ingredients. Even a self-avowed eggplant hater will enjoy this one.
Combine the roasted eggplant and onions with the egg custard and cheese.
Toss in the roasted bell pepper and fresh basil and pour into your par-baked crust. I like to decorate the top of this ratatouille veggie quiche recipe with the sliced tomatoes and bell pepper strips for a little pizzazz.
This is a really simple dish to make, it just takes a little time. That said, it's worth it.
The end result is an absolutely divine vegetarian quiche. The cheesy, eggy custard nestles the meaty eggplant and sweet peppers into one harmonious bite.
And don't you just love that crown of tomatoes? So bright and cheery. I brought this one to my grandfather's house for lunch. We had it with a green salad and I'm happy to say, my grandfather enjoyed two slices — and frankly, so did I.
More quiche recipes you'll love: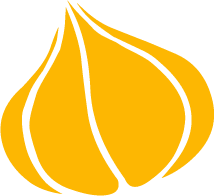 Tried this recipe? Leave a rating and review.
Your comments and shares are invaluable to me and the thousands of readers who use this site daily. If you've made the recipe, leave a star rating and review. We want to hear how you liked it.
We'd love it if you shared the recipe with your friends on social media!
Ratatouille Quiche
This simple vegetarian recipe for ratatouille quiche is loaded with eggplant, peppers, tomatoes and herbs all in a flaky crust. Perfect for brunch!
INGREDIENTS:
1

9-inch

pie shell

I used Pillsbury

1

small

eggplant

about 1 pound, cut into 1/2″-3/4″ dice

1

bell pepper

red, yellow or orange

1

medium onion

diced

1

teaspoon

rosemary

fresh chopped

1½

teaspoon

thyme

fresh chopped

2

tablespoons

olive oil

divided

1

tomato

large ripe

5

eggs

large

1¼

cups

whole milk

¼

cup

basil

freshly sliced

1½

cups

gruyere cheese

shredded (can also use Fontina, Emmentaler or Comte

½

teaspoon

kosher salt

¼

teaspoon

black pepper

fresh ground
DIRECTIONS:
Preheat the oven to 450°.

Arrange the pastry in a pie plate, pressing firmly on the bottom and sides. Fold any overhanging pieces of pie dough under itself and crimp the edges with your fingers (or the tines of a fork) to make a pretty edge. Place a piece of parchment paper on top of the crust and fill with pie weights or dried beans. Bake for 8-9 minutes until pastry is set. Remove from oven and let cool.

Reduce the heat to 350°.

Place the chopped eggplant on a baking sheet. Sprinkle with half the rosemary and thyme and drizzle with 1 tablespoon of the olive oil. Use your hands to toss the herbs and oil with the eggplant until it's coated. Arrange the eggplant on a single layer and bake in the hot oven for 15 minutes. While the eggplant is cooking, place the bell pepper in the oven to roast for 30 minutes or until skin is blackened and flesh is tender.

While the eggplant roasts, toss the chopped onions with the remaining olive oil and herbs. Add the onions to the eggplant after the first 15 minutes and toss to combine. Spread into a single layer and continue to cook for an additional 15 minutes, until eggplant has shrunk and appears a little dry and the onions are tender. Remove from oven and let cool.

Remove the bell pepper from onion and place in a small bowl. Cover with plastic wrap and steam for about 10 minutes.

Slice the tomato crosswise and remove the seeds. Lay the slices on a cutting board and lightly sprinkle with salt. Set aside.

When pepper is cool enough to handle, peel the skins and discard them. Remove the seeds and slice the pepper into thin strips. Reserve 5 strips for garnish, and chop the remainder.

In a medium bowl whisk together the eggs and milk. Stir in the 3/4 of shredded cheese and basil. Add the chopped pepper and roasted eggplant and onion mixture. Stir to combine. Pour the eggplant mixture into the prepared pastry.

Pat the tomato slices dry with a paper towel and lay the sliced tomatoes on top of the quiche, pressing them slightly into the egg mixture. Arrange the slices of pepper in between the tomato slices. Top with the remainder of cheese and bake for 20 minutes. Turn the dish 180° in the oven and bake for an additional 20 minutes. Turn the dish one more time and bake for 10 more minutes. Let the quiche rest for about 20 minutes before serving.
NUTRITION:
Calories:
424
kcal
|
Carbohydrates:
21
g
|
Protein:
18
g
|
Fat:
29
g
|
Saturated Fat:
11
g
|
Cholesterol:
177
mg
|
Sodium:
516
mg
|
Potassium:
267
mg
|
Fiber:
1
g
|
Sugar:
4
g
|
Vitamin A:
1460
IU
|
Vitamin C:
29.1
mg
|
Calcium:
424
mg
|
Iron:
1.8
mg
Pin "Ratatouille Quiche" For Later!