Ham Mushroom and Leek Quiche
Want a savory, indulgent ham quiche recipe that's loaded with cheese, veggies and is perfect for entertaining? This is it. Ham Leek Mushroom quiche is made with fresh eggs, milk and half and half with gruyere cheese and a flaky pie crust. Best of all, it can be made ahead of time and reheated at the last minute, so it's perfect for weekend brunches or holidays like Christmas and Easter.
Quiche is great for entertaining
When I'm planning a menu for a festive brunch or holiday gathering, I always look for recipes that let me do most of the work ahead of time, so I'm not slaving in the kitchen while everyone else is having fun.
Quiche is at the top of that list and I've got quite a few recipes to choose from.
From this popular broccoli bacon and cheese quiche, to this easy kale and mushroom quiche, veggie-centric ratatouille quiche, my luscious caramelized onion and thyme version, or this special crab quiche that I made for my parent's anniversary.
Spinach artichoke quiche is like your favorite appetizer in breakfast form, loaded baked potato quiche is filled with chunks of potato and toppings and tomato, bacon and onion quiche makes enough for two pies. Phew! That's a lot of quiche!
This new ham mushroom and leek quiche is chock full of tasty tidbits that my tasters LOVED.
Ham mushroom and leek quiche is loaded with flavor
This luscious, savory quiche is no ho-hum wallflower. It's packed with wonderfully flavorful ingredients.
Two kinds of ham (smoked ham and Italian cured pancetta — fried crispy).
Both fresh and dried wild mushrooms .
Leeks (which are softer and milder than onion).
Gruyere cheese (a buttery, nutty French cheese with a great melt).
Cream cheese pastry crust (it's so flaky and tender).
Sound good? I thought so too.
What is quiche exactly?
Essentially a quiche is a savory egg custard baked in a flaky pastry. They can be simple, using ready made pie crust or a little more fancy with your own homemade pastry. Some quiche recipes skip the pie shell altogether, to keep the recipe a little healthier.
All quiche fillings start with eggs, milk, half and half or cream and grated cheese. Other ingredients can include countless vegetables (we're using mushrooms and leeks), herbs, spices, meat (this one has ham and pancetta)or seafood.
The key is that any vegetables or meats generally need to be cooked before adding to the custard. Beyond that, anything goes with quiche.
Do real men eat quiche?
Back in the early 1980s, Bruce Feirstein took a satyrical look at male masculinity and declared that "Real Men Don't Eat Quiche".
Of course, the beer-swilling, flannel-wearing, crotch-scratching men who saw the title (but didn't actually read the piece originally written for Playboy magazine) took up that "real men" banner and waved it proudly.
Consequently, the flaky egg, meat and cheese filled pastry took a serious popularity hit for at least a decade.
Emerging from the dark ages…
Happily, guys have (mostly) gotten over their aversion. I mean some of the most popular quiches have BACON in them. What's more masculine that smoked pig?
As testament to this statement, I'd like to offer my Dad, uncle, grandfather and husband as examples.
Each have been bonafide taste-testers for the multitude of quiche recipes I've made throughout the years. They enjoyed all of them — and not one had to relinquish their man-card for saying so.
Ingredients for ham leek and mushroom quiche:
Dried Exotic Mushrooms (rehydrated)
Leeks
Pancetta
Smoked Ham
Fresh Mushrooms (cremini or button)
Olive Oil
Eggs
Salt & Pepper
Grated Nutmeg
Milk
Half & Half
Gruyere Cheese
Cream Cheese Pie Crust (or ready made)
Making quiche isn't hard to do, but it does take a bit of time, as each of the ingredients needs to be pre-cooked before combining them with the custard.
Why? Despite being baked in the quiche custard, vegetables won't naturally get tender. The mushrooms would be rubbery, the leeks would be crunchy — and their full flavor potential wouldn't be met if you didn't sauté them first.
Sauteing the vegetables individually will bring out their sweetness or savoriness. The same holds for the pancetta and ham. A quick sauté in a hot skillet will make them crispy and even more porki-licious.
How to make the Christmas quiche filling
Soak the dried mushrooms in hot water until they rehydrate (about 30 minutes) and pat dry with paper towels.
Sauté the pancetta until it renders its fat and gets crispy. Transfer to a dish.
Add the ham to the skillet and cook until golden and fragrant (with little caramelized bits — a.k.a. fond). Transfer to the pancetta dish.
Saute the fresh mushrooms until they give up their liquid and turn golden brown.
Sweat the leeks on a lower heat (medium) until they're soft and slightly translucent.
Whisk the eggs, milk, half and half, nutmeg, salt and pepper in a large bowl.
Stir the ham, pancetta, cooked mushrooms, dried mushrooms, leeks, and gruyere cheese into the egg mixture.
Pour the quiche mixture into the prepared pie shell and bake until the egg custard sets and a knife stuck into the center comes out clean.
Assembling the quiche takes 30-40 minutes of hands-on time and usually a little more than an hour to bake. For me that's too long to have it for breakfast the same day (same reason I don't make yeast doughnuts for breakfast — I'd have to get up at 4 in the morning), but I have no problem making a quiche a day or two before and reheating it when I'm ready.
Plus, you can assemble the this ham and leek quiche in stages over several days. I like that.
Make Ahead Tips
If you're using a homemade pie crust, make the dough a few days ahead of time. Just keep it well wrapped and refrigerated until you're ready to roll it out. You can also use a store-bought pie pastry to save time.
You can prep the pancetta, ham, mushrooms and leeks in a day or two in advance of making the quiche. Just transfer the sautéed meat and veggies to a storage container and refrigerate.
You can assemble the filling and bake the quiche the day before serving or the day of.
If you've made the quiche the day before you're serving it, be sure to let the cooked quiche cool completely to room temperature before covering and refrigerating.
How to tell when the ham leek and mushroom quiche is done
There are two methods I use to tell whether a quiche is cooked completely.
The first is the jiggle method (technical cooking term). Use an oven mitt and gently jiggle the pie plate in the oven. If the center is jiggly, it probably needs more time.
The second method is sticking a sharp knife into the center of the quiche. If it comes out clean with no wet, eggy residue, it's done.
As I mentioned above, you can make quiche with just about anything, so if you're missing one or two ingredients, don't feel like you can't make this recipe. Just make a few swaps or variations based on what you have in your larder.
Christmas quiche swaps and variations
Don't have leeks? Use sautéed or caramelized onions.
Out of ham and/or pancetta? Use BACON!
Don't have dried wild mushrooms? Stick with the fresh cremini or button variety.
No gruyere cheese? Opt for Emmethaler, Jarlsberg or even Swiss.
Just try to keep the amounts of each ingredient around the same as I've listed in the recipe card.
My husband, Scott, LOVED this ham mushroom and leek quiche and unabashedly went back for another serving.
He enjoyed the bits of porky ham and salty pancetta as well as the double dose of mushrooms, which gives this quiche recipe a woodsy, meaty quality. Soft, sweet leeks and nutty gruyere cheese balance the savory flavors.
What the tasters said about the Christmas quiche:
"Really delicious!"
"Blog-worthy!"
"When are you going to post this recipe?"
FAQ's
How do I reheat the ham, mushroom leek quiche to serve?
To reheat the quiche, remove it from the refrigerator about 30 minutes before heating to take the chill off. Reheat, covered in a warm (300°F) oven for 25-30 minutes the next morning. This will bring the ham mushroom and leek quiche to a good temperature for serving without continue to cook the egg custard.
How long will the quiche keep in the refrigerator?
For the best flavor, I'd serve it within the first 3 days of baking, though leftovers will hold up for 5 days.
Can I freeze the Christmas quiche?
Yes. After baking, let the quiche cool to room temperature. Wrap it very well in plastic wrap and freezer paper and freeze for up to one month. Defrost completely before reheating.
What to serve with ham mushroom and leek quiche:
Quiche is appropriate for any meal of the day, so what to serve with it, depends on what time of day you're eating.
Ham and leek quiche for breakfast:
Serving the quiche for brunch:
Ham mushroom and leek quiche for lunch or dinner:
Chilled Sauvignon Blanc or Buttery Chardonnay
Sparkling Water
More make ahead breakfast ideas you might like: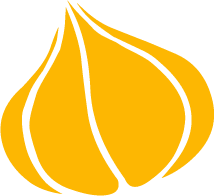 Tried this recipe? Leave a rating and review.
Your comments and shares are invaluable to me and the thousands of readers who use this site daily. If you've made the recipe, leave a star rating and review. We want to hear how you liked it.
We'd love it if you shared the recipe with your friends on social media!
Ham Mushroom Leek Quiche
A perfect make ahead breakfast or brunch recipe that's great for holidays like Christmas or Easter. This savory mushroom, ham and leek quiche is made with a rich egg custard, spiked with gruyere cheese and baked in a flaky pie shell. Savory and delicious!
INGREDIENTS:
2

ounces

dried fancy mushrooms

like porcini, morels, lions head, shiitake, etc.

4

cups

boiling water

1

large

leek

¼

cup

finely diced pancetta

(optional)

1

cup

diced ham

4

ounces

fresh mushrooms

sliced

2

teaspoons

extra virgin olive oil

5

large

eggs

¼

teaspoon

kosher salt

¼

teaspoon

fresh ground pepper

⅛

teaspoon

fresh grated nutmeg

½

cup

milk

½

cup

half and half

1

cup

grated gruyere cheese

1

9″

recipe cream cheese pastry

or store bought crust
DIRECTIONS:
SOAK THE DRIED MUSHROOMS
Place the dried mushrooms in a bowl and cover with boiling water. Let the mushrooms soak in the hot liquid for 30 minutes to rehydrate. Remove from the water, gently squeeze out excess water and pat dry with paper towels. Roughly chop the mushrooms and set aside.
CLEAN THE LEEKS
Fill a medium bowl with water.

Trim the root and dark green tops of the leeks and save for vegetable stock. Slice the leek (white and pale green parts) in half lengthwise, then cut them into half inch pieces crosswise.

Add the leeks to the water and swish well with your hands to dislodge the dirt and grit that grows between the layers of the leeks.

Lift the leeks out of the water and transfer to a salad spinner. (Do not pour the leeks and water out together). Spin the leeks until they're dry. Set aside.
HEAT THE OVEN AND PREPARE THE CRUST:
Preheat the oven to 375° F.

Place the crust in a 9″ pie plate and press the pastry gently to adhere to the bottom and sides of the dish. Keep crust refrigerated until ready to bake.
SAUTE THE INGREDIENTS:
Add the pancetta to a large nonstick skillet and cook over medium high heat for 3-5 minutes, stirring occasionally until the pancetta renders its fat and crisps up. Use a slotted spoon to drain excess fat off the pancetta and transfer it to a dish lined with paper towels.

Add the chunks of ham to the rendered pancetta fat (or add a drizzle of olive oil) and sauté the ham until it's crispy and fragrant, about 3-5 minutes. Transfer the ham to the plate with the pancetta.

Add the fresh mushrooms to the pan and cook until browned, stirring occasionally, 4-6 minutes. Transfer the mushrooms to a separate bowl.

Add the olive oil to the skillet and heat over medium heat. Add the cleaned leeks and sweat them until they're tender and translucent, about 4-6 minutes.
ASSEMBLE THE EGG CUSTARD:
In a large bowl combine the eggs, salt, pepper, nutmeg, milk and half and half. Whisk to combine. Add the rehydrated mushrooms, pancetta, ham, sautéed mushrooms and leeks to the egg custard. Stir in the gruyere cheese.

Transfer the filling to the pie crust and use a spoon or spatula to spread the filling ingredients evenly in the shell.

Place the quiche in the oven and cover lightly with a large piece of tin foil to prevent the crust from burning. Bake for 55 minutes to 1 hour, then remove the foil. Continue to bake until the center of the quiche is set, about 15-20 minutes.

Remove the quiche from the oven and let rest for 10-15 minutes before cutting and serving.
FOR MAKE AHEAD QUICHE:
Cook the quiche until set (as described above) then let it rest until it comes to room temperature.

Cover and refrigerate the quiche until you're ready to serve. Remove the quiche from the fridge 30 minutes before reheating to take the chill off. Heat the oven to 300°F. Lay a piece of foil over the pie and reheat in the warm oven for 25-30 minutes until heated through. Serve.
NUTRITION:
Calories:
305
kcal
|
Carbohydrates:
13
g
|
Protein:
19
g
|
Fat:
20
g
|
Saturated Fat:
9
g
|
Polyunsaturated Fat:
2
g
|
Monounsaturated Fat:
7
g
|
Trans Fat:
1
g
|
Cholesterol:
205
mg
|
Sodium:
566
mg
|
Potassium:
381
mg
|
Fiber:
2
g
|
Sugar:
3
g
|
Vitamin A:
789
IU
|
Vitamin C:
3
mg
|
Calcium:
301
mg
|
Iron:
2
mg
Pin it for later!